VIDEO: Damian Lillard's 4 Bar Friday's Set To Music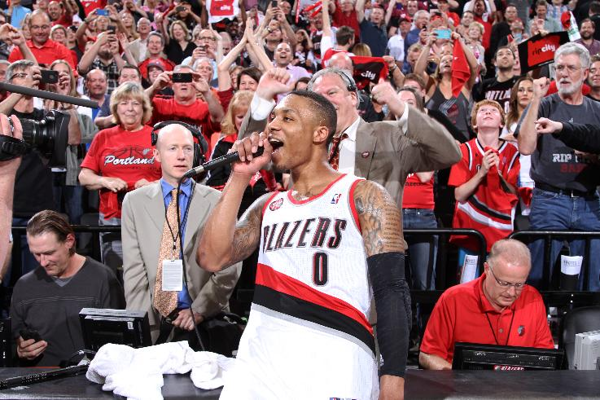 [youtube http://www.youtube.com/watch?v=O_waXV3OPVE]
If you didn't know, Damian Lillard is pretty good at rapping. His 4 Bar Friday contest has gotten a lot of attention and Lillard's rhymes are definitely not Shaq Fu. He has bars, as one might say and the artists Hustle & Drone put some good production behind it.
These guys definitely seem to be Blazers fans as it ends with a montage of different fan videos after "The Shot." So, it's definitely going for the heartstrings of Blazers fans but the music itself was a pretty cool idea.
But, that's one of the most creative ideas I've seen for a fan video in a while and it's also cool seeing Lillard's usually a capella rhymes get some production behind it.
Still waiting on that 4 Bar Friday album, Dame.
Hat-tip to Kris Koivisto at TrailBlazers.com.