Moda Center Food Review: Po'shine's Cafe De La Soul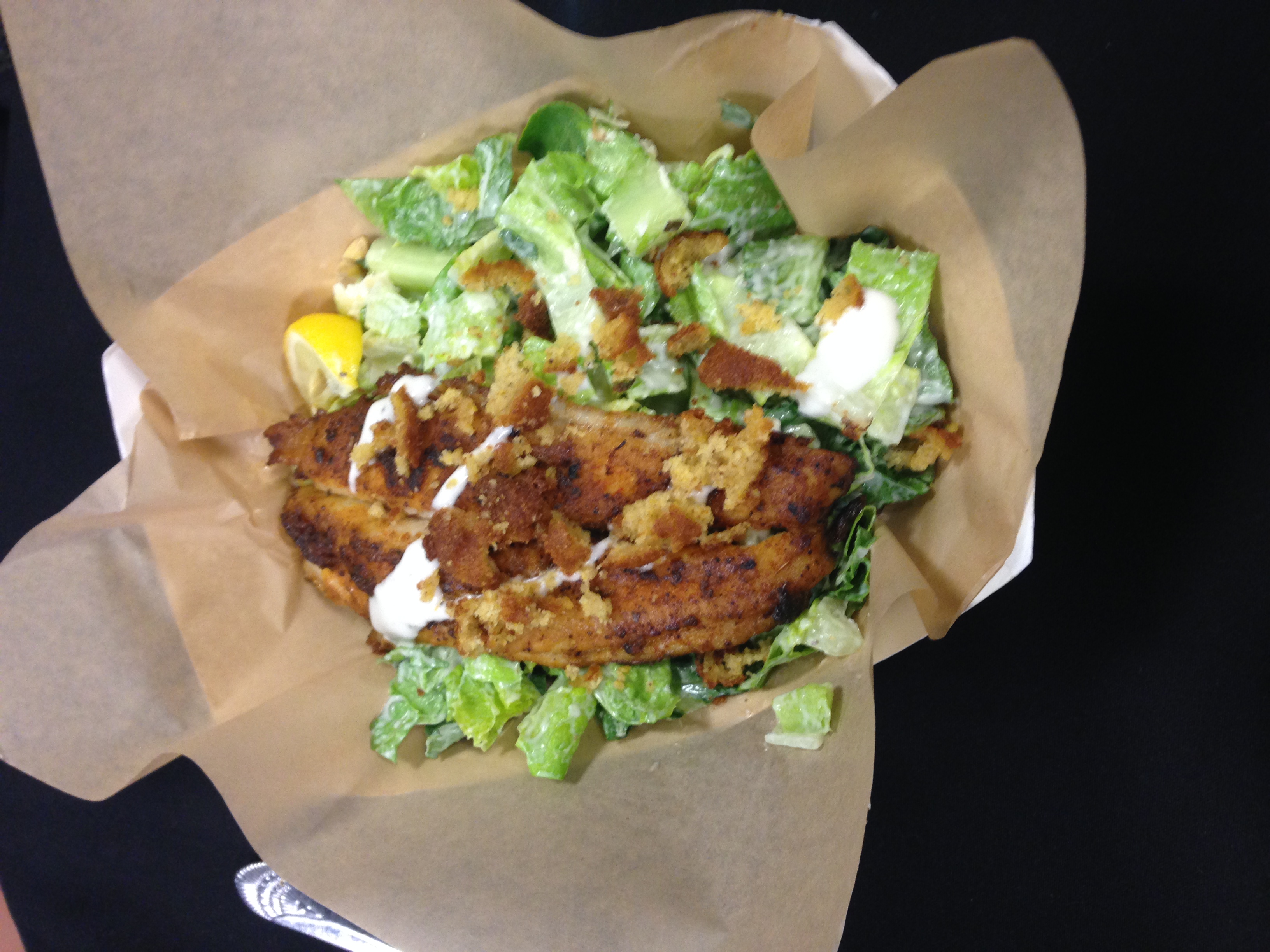 The Portland Trail Blazers staff has put in a lot of effort in revamping their food experience at the Moda Center. And, in a new tradition, we want to highlight the best, and worst of those efforts here at Blazer Banter.
Welcome to the first edition of the Blazer Banter Moda Center Food Review, curated by me. The preseason is time for us to get work in and come up with at least the start of a comprehensive food ranking that hopefully you can use when you go to the Moda.
Po'shines Cafe De La Soul
100 level, Moda Center concourse
Alley-oop: Blackened catfish caesar salad
Midrange J: Catfish basket
The Blackened catfish caesar remains the best thing at the Moda Center's Po'Shines location and it doesn't really seem to be close. A huge fillet of catfish on a liberally dressed salad is a good look if you want something flavorful but don't really care about your calorie count, like pretty much everything at the Moda.
With the extra lemon, it's a very solid move for dinner and one of the more interesting items the arena has to offer going back to last season. As stated in the caption, if you're going to Po'shines, go with this.
As far as things that weren't so impressive at Po'shines, the Catfish basket was dry and underwhelming.
The portion of fish was healthy and tasted good on the inside of the corn-meal breading. But the breading is where things went downhill, especially when not given anything to break it up such as a tartar-like dipping sauce or even a wedge of lemon. If you're going to go out on a limb and get the basket, make sure you get something to help balance the overall dryness of the dish.
This was our first of many food reviews in the Moda Center this year. The quest to knock off the still number one Killer Burger remains a tall task, but I will do my best, for you and for me, to find it this season.
Rankings: 
1. Killer Burger
TBD. Everybody else