Blazers Damian Lillard (Left Ankle) Out For Preseason Game Vs. Utah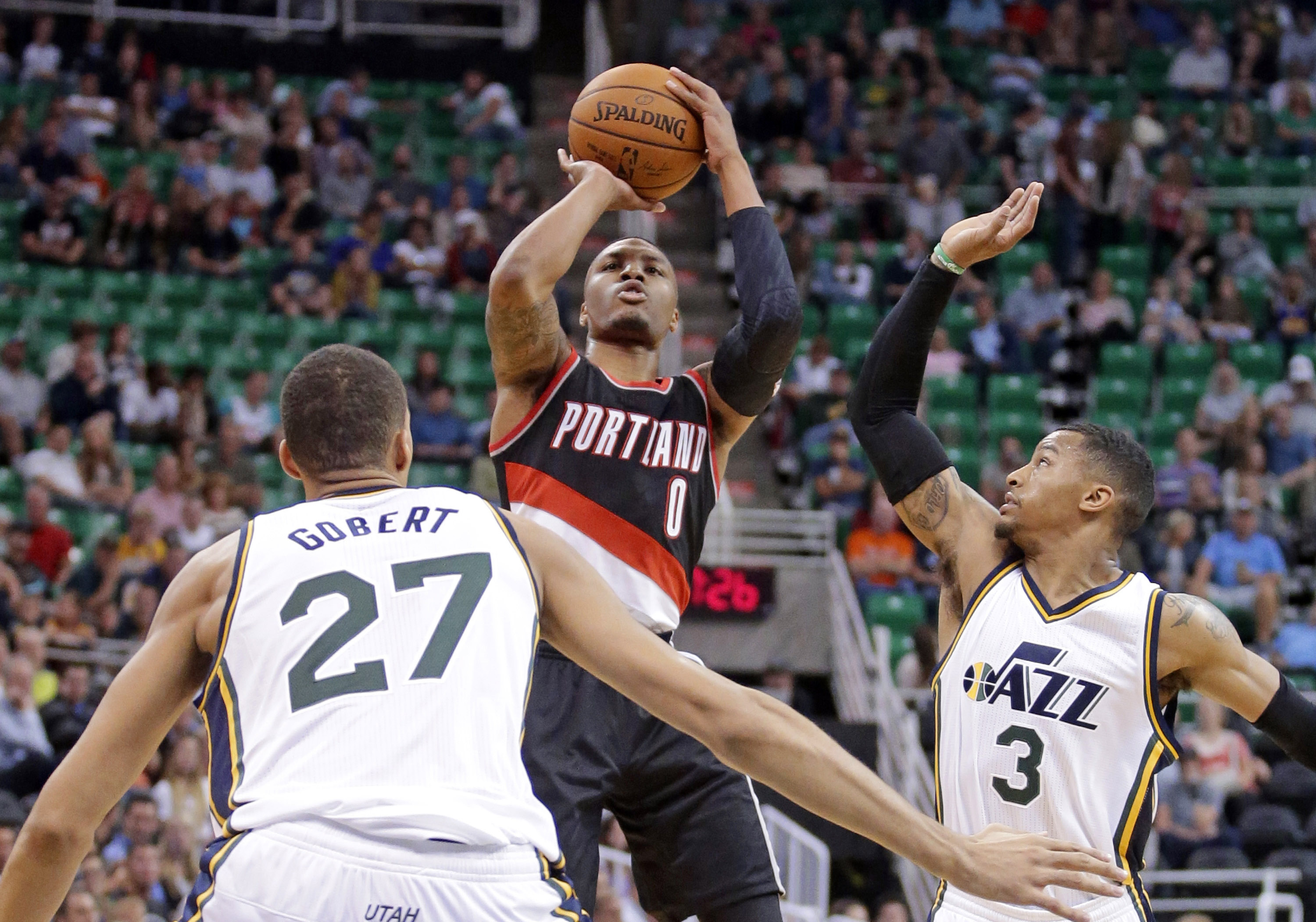 Portland Trail Blazers guard Damian Lillard will be out of Thursday night's game against the Utah Jazz at the Moda Center in Portland according to head coach Terry Stotts.
It doesn't seem to be anything more than a precaution and the team is officially calling it a left ankle strain.
"I think he had his left foot stepped on during the game in Utah. That's bothering him so he won't play. The rest of the starters will play 20-24 minutes or so," Stotts said in his pregame media session.
Lillard has played in every regular season game of his career and has a history of missing preseason games due to little injuries, like he did in 2012 when he had a bruise on the same foot.
Stotts said that backup point guard Steve Blake would get the start in place of Lillard but he also said that he would make an effort to have multiple ball handlers on the court such as CJ McCollum and Will Barton to help Blake with the playmaking duties.
The Blazers coach said that he expected Darius Morris to get a look a point guard this evening after Diante Garrett got the extra point guard minutes in Portland's loss to the Jazz on Tuesday.
Without Lillard, perhaps the Blazers fans in attendance will get a longer look at the guys like Barton and McCollum battling for spots on the second unit.
We'll update if necessary on Lillard's status moving forward.