Blazers Focus On Offense Ahead Of Preseason Rematch With Jazz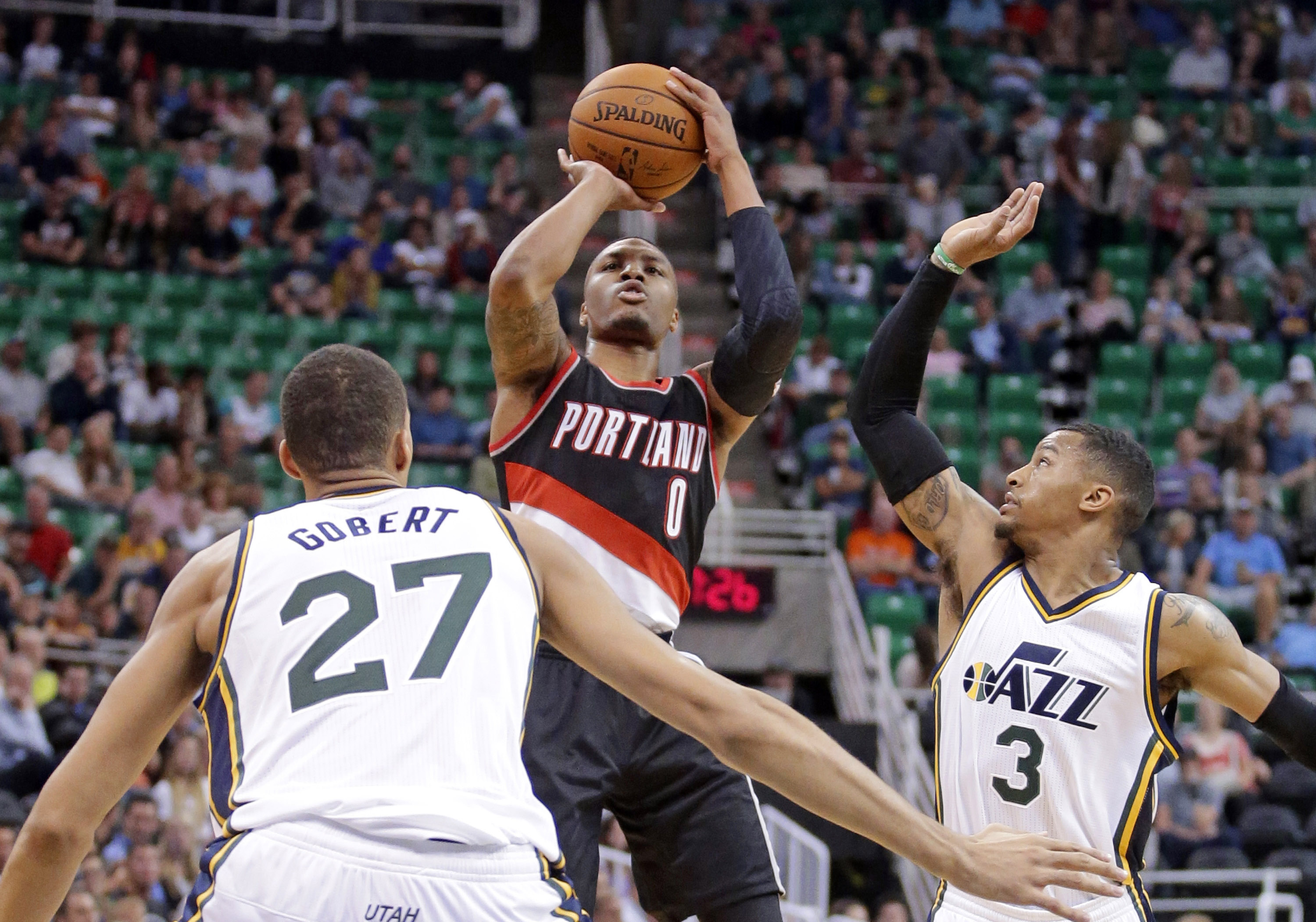 Damian Lillard was far from the only Blazer to have a little rust in Tuesday's preseason opener in Salt Lake City with the Blazers missing 53 shots and committing 21 turnovers.
So, after over a week of training camp that has been focused on the Blazers honing their understanding and execution of their defense, the Blazers went back to work on their trademark offense.
Terry Stotts wouldn't accept that the fact it was the preseason opener can be the sole reason for their bad execution.
"I think there's part of that. You can look and make excuses or rationalize," he said. "I didn't thinks we played at the offensive end like we did in the first week of practice. Just tried to demonstrate areas where we can clean that up."
Stotts added: "We spent a good part of the practice, all the practice working on our half court execution. it was lacking last night and we addressed it with video and on the court work."
Wesley Matthews thinks the Blazers need to do less.
"For the most part I think offensively we tried to be too smart with our offense," Matthews said. "We didn't let our offense do what it's time to do. We didn't do some cuts, we didn't make the right cuts, the right reads, it was our first game."
But some players did have good showings and probably nobody on the Blazers had a better one than Chris Kaman. Kaman showed his ability to score on the block and from the midrange, saying that he felt like he needs to score more when he's not on the floor with Aldridge.
"I mean, I'm still trying to feel my way through this a little bit," Kaman said. "The new plays, the new players, I feel comfortable with the guys and around the guys just trying to get through the plays and know where guys want to go. I want to be able to playoff other people and depending on who I'm in with. With LA out I felt like I had to score a little bit more than with him and I tried to take advantage of that yesterday and defensively I thought we were good we just couldn't make shots."
CJ McCollum thinks the Blazers will come out a little bit smoother on Thursday.
"In the second game I think everybody will be a little bit more composed, a little bit more calm and we'll all do a better job of distributing and making the right play. I don't think we made the right play every time last night including myself," McCollum said.
The Blazers had a turnover-filled debut, but Stotts doesn't want to make sure his team doesn't lose sight of the defense they've been working on.
"You learn from the previous game and move on. We did a lot of good things defensively, we have to sustain that. Our transition defense we were focused on that, we were getting back, doing a good job with it. Our pick and roll defense was solid, our rebounding in particular in the first half was good. But it was the first preseason game and there's three weeks before the season starts. We just have to learn from that one and get better offensively that's what hurt us last night."