Blazers Lose Preseason Opener To Jazz By 19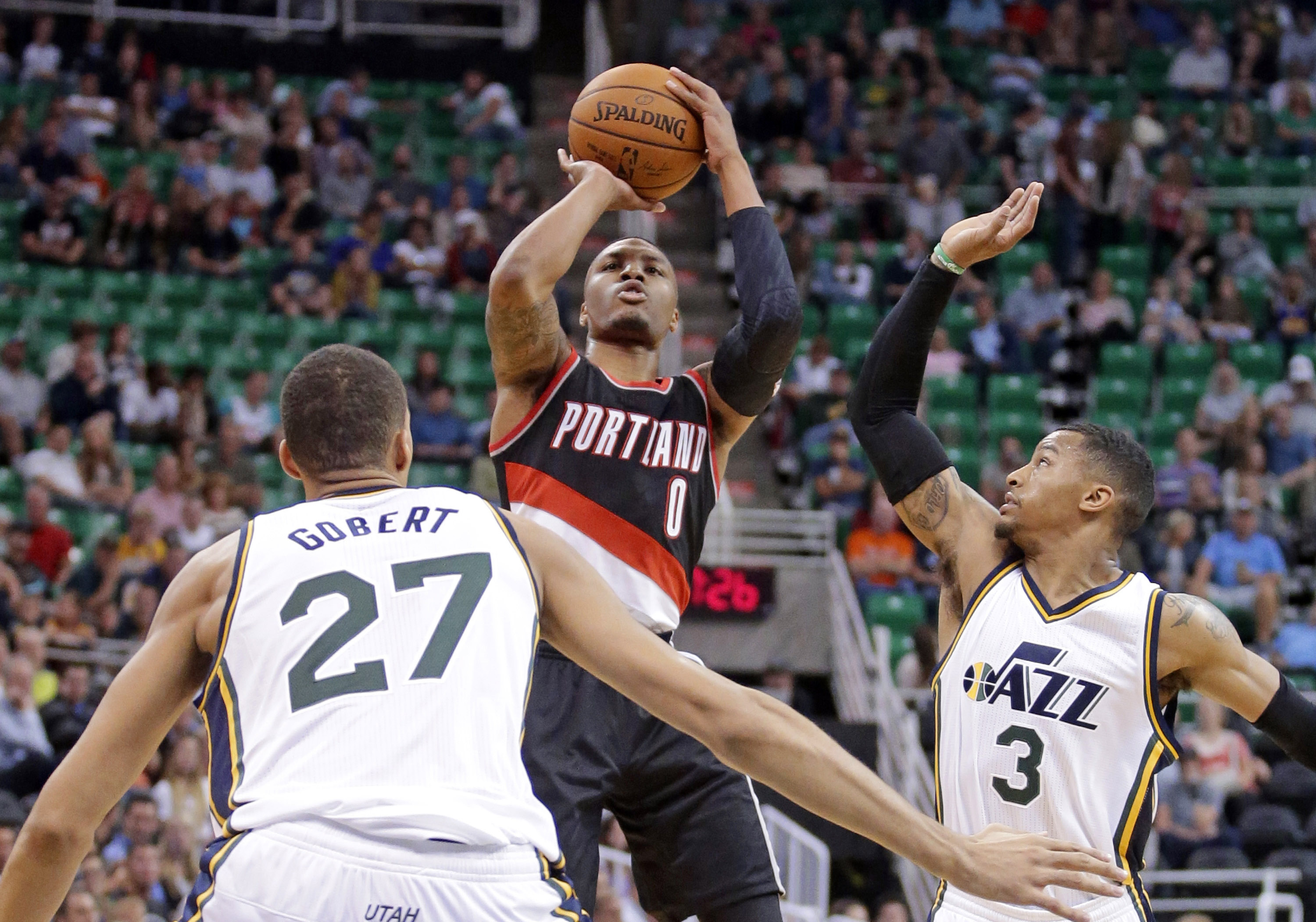 The Portland Trail Blazers lost their opening game of the 2014-15 preseason to the Utah Jazz on Tuesday evening in Salt Lake City by the score of 92-73.
The Utah Jazz looked like a team energized with new head coach and a new approach getting off to a good start on their home floor.
The Blazers starters had not played in practice all week long as Stotts likes to mix up the line-ups in camp, also electing not to play the starting five together in the Fan Fest. They looked a little bit out of sync but it didn't look too worrisome.
LaMarcus Aldridge still had a good rhythm with his jumper while Lillard had a slightly off shooting night in 20 minutes of action. No starter played more than 20 minutes and the Jazz starters, like Alec Burks, played 30 minutes.
The Blazers were also terribly sloppy, with Robin Lopez, Wesley Matthews and Lillard combining for 10 of their 21 turnovers.
But as far as guys whose performances in the preseason matter, Will Barton had a solid showing off the bench for the Blazers and CJ McCollum looked more aggressive attacking the basket. Terry Stotts went with CJ McCollum at the 2 and Will Barton at the 3 in the Blazers first shift.
Will Barton was 4-11, like Lillard, but Barton hit two of his five three-point attempts and he looked quick pull the trigger. If Barton can continue to improve his outside shot, he could provide a huge lift to the Blazers with his versatility and length on defense.
McCollum had a bad night from the field, going 1-7, but he looked much more comfortable in getting to his spots, getting their quicker and drawing more fouls. McCollum had some shots rim out and if those go in we are talking about a big game.
The Blazers didn't look too impressive tonight however. The Jazz outscored them 18-10 in fast break points and if the Utah shoots a respectable percentage from the line this game could have looked even worse.
It doesn't matter, but Portland will certainly want to get their starters and vets more time to work out the kinks.
Other notes
Chris Kaman struggled with turnovers early but really started to find his rhythm offensively. He finished with 10 points and 7 rebounds.
Allen Crabbe looks a little bit more comfortable in this preseason than he did during the NBA summer league. He missed his lone three-point attempt but he had two very smooth jumpers and his length and size could give the Blazers another dimension on their bench. They liked him last preseason before an illness knocked him out of the tail end of camp.
Meyers Leonard got the first minutes off the bench and Thomas Robinson didn't get in until the tail end of the game. Joel Freeland ended up seeing more time than both of them. I doubt we will hear anything regarding who plays out of these guys until the end of the preseason.
The Jazz outscored the Blazers 18-10 in fast break points. It will be interesting to hear Stotts' review of the transition defense considering that's been a target area. The Blazers averaged 13.4 fast break points per game last season, which was good for 17th in the league.