Damian Lillard, Blazers Talk About NBA's New Media Rights Deal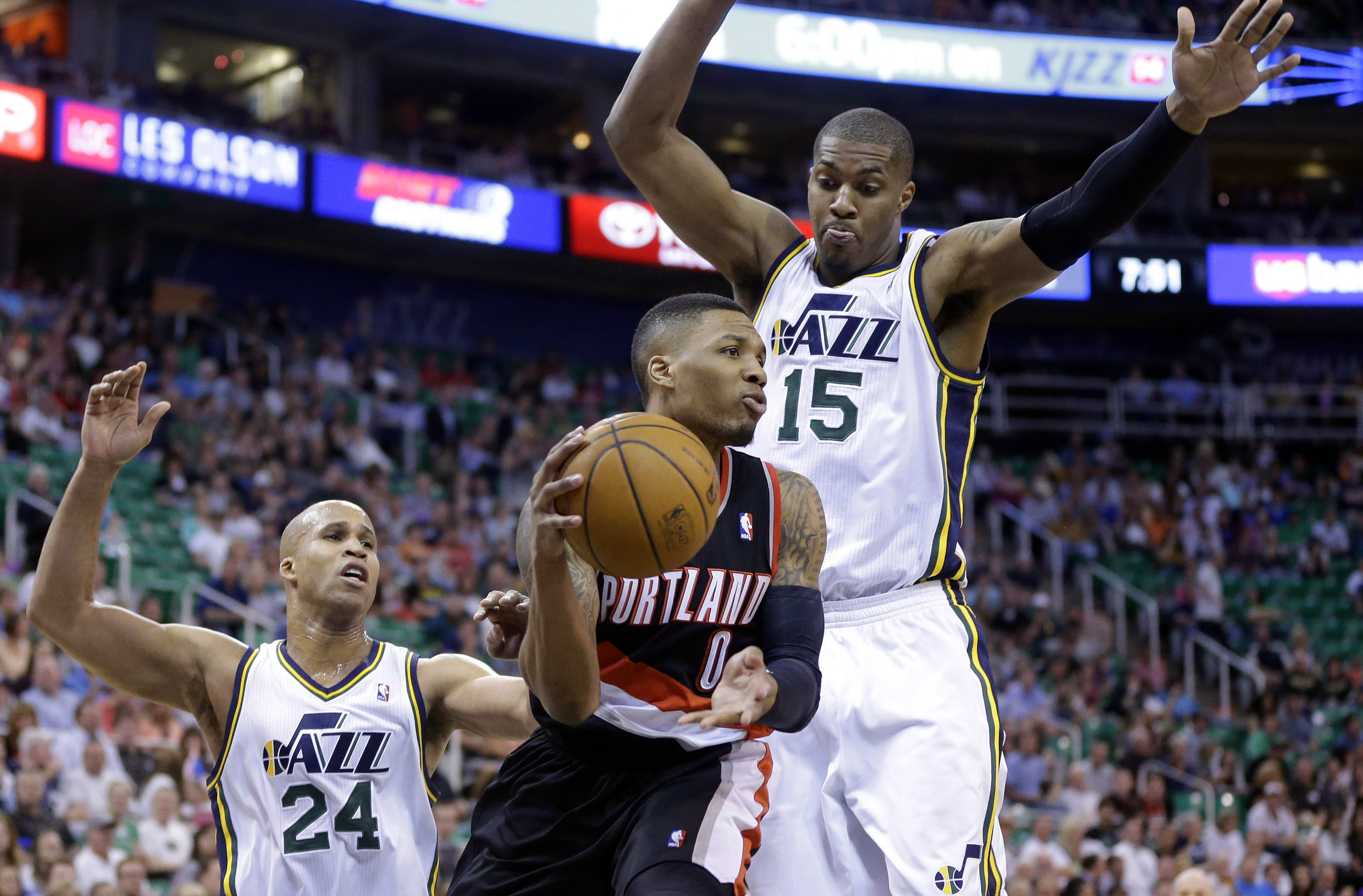 On Monday morning the NBA announced it renewed it's media partnerships with ESPN/Disney and Turner Sports to broadcast the league's games through 2024-25.
Portland's Damian Lillard said he heard about the new deal when he was asleep in bed this morning and heard Adam Silver on the TV during the NBA's press conference to announce the deal.
This league's TV deal will have a direct effect on the NBA salary cap and it looks like players, like LeBron James, are ready to draw a line in the sand, after the players made concessions in the 2011-12 lockout.
Damian Lillard wasn't in the league during the 2011-12 lockout shortened season, but he's keenly aware what's going on in the league.
"I think I stay informed with everything that happens around the league because I'm a part of it," Lillard said Monday. "I think it's important that I know what's going on in the league because I could be taken advantage of or it might be something I could take advantage of of so I think we should be aware of what's going on."
Lillard said that his mentality has changed from when he just wanted to watch the games as a fan.
"It's a lot different now," Lillard said. "Before I got into the league it was just like I want the league to start playing so I can watch the game but now I see how it could affect us and I see who it could effect the owners and everything. I see why it's a battle and it's on-going. You see it differently when you're a part of it."
Wesley Matthews was unaware that the league had signed a new deal but said that his mind was on playing Utah tomorrow and that he didn't have an opinion on the matter.
"It's a big business that's making a lot of money, that's really all I have for that right now," Matthews said.
But, with the comments from the league's best player and Lillard saying he understands why the collective bargaining is a "battle," it appears that the league's most recognizable faces are already preparing for a fight.