Blazers Fans Come In Droves To Fan Fest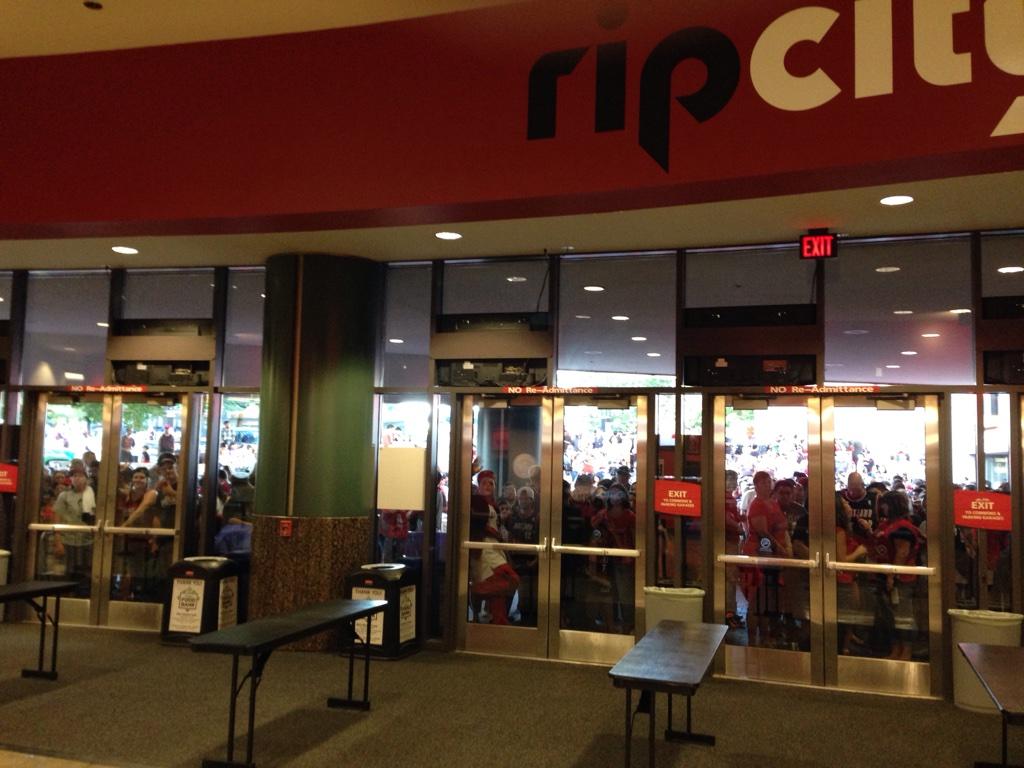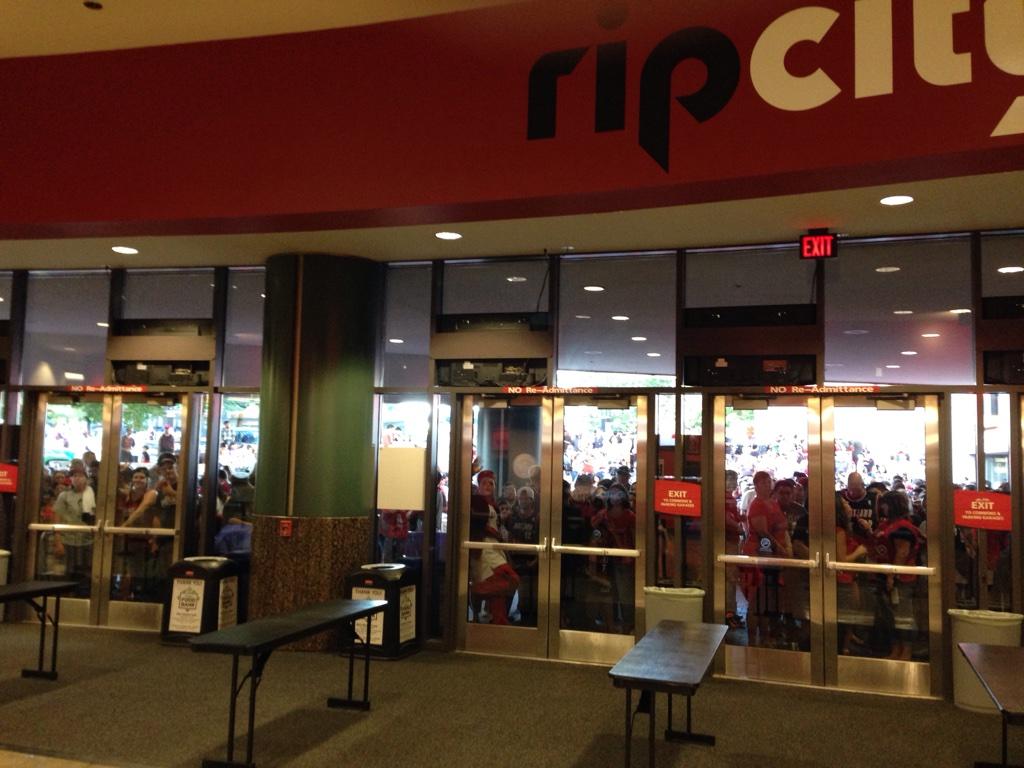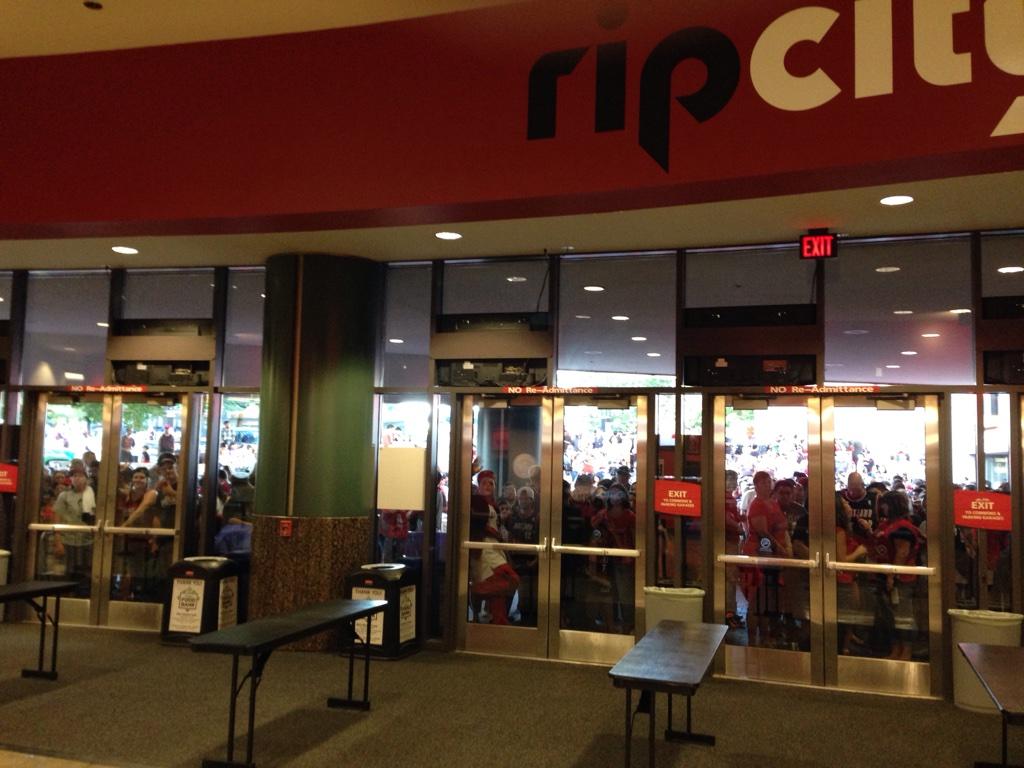 The Portland Trail Blazers officially kicked off their preseason on Sunday with their yearly Fan Fest event at the Moda Center.
Damian Lillard led everyone in the game with 19 points even though he did not score in the first half, taking home the Fan Fest MVP award to helping the Black team win 43-64.
"That was my third time doing it and that was the most people I've seen in the crowd out of every time," said Lillard. "Just as a result of a winning season. We have a crowd that supports us through thick and thin, good and bad so the fact that they showed up showed we had a great season last year and they were anxious to see us so they showed up strong."
As would be predictable after the team's best run in 14 years, Blazers fans showed up in droves to the free event for a chance to see their team.
https://vine.co/v/OK5VFeATbrl
The place started to fill up rather quickly after the doors opened when the fans were greeted by Blazers players at the door.
https://vine.co/v/OK53qQFiiMq
According to the Blazers, 13,500+ showed up at the Moda Center on Sunday.
There weren't any rookies on the Blazers training camp roster this season, so there weren't any hazing dances going down tonight.
As for the game itself, it was mix of the entertaining and the relaxing with the Blazers giving fans what they want to see even though it was sloppy at times.
"We tried to make it fun, competing and play hard at the same time and I think we did a good job of balancing that," Lillard said.
Lillard's Black team teammate Will Barton had 13 points, 7 rebounds and 6 assists and CJ McCollum had 9 points to help their team run away with the scrimmage.
Robin Lopez led the White team in scoring on Sunday, scoring 11 points and Meyers Leonard had a productive outing scoring 9 points, grabbing 8 rebounds and even hitting a three-pointer. Leonard also only committed two fouls in 28 minutes of action in the scrimmage.
"I wish I had blocked a shot or something, I think I was in good position for the most part. I have to check on film," Leonard said. "But the three felt good, I wish I had the lob from Dorell back and the hook but I rebounded the ball well and I just got to keep it going day-by-day."
Barton gave the people what they wanted with a between-the-legs slam dunk at the end of the game, although he says he won't bring it out in a real game.
"At the end we had the game pretty much wrapped up and our coaching staff was telling everyone on our team to throw me the ball to do something crazy so I couldn't let my team down so I tried to pull one out," he said.
The Blazers first preseason game will be on Tuesday in Salt Lake City against the Jazz.
Blazers head coach Terry Stotts said he thought the Blazers could have done a better job in transition defense in the scrimmage and would like to clean it up.
But, this much is true after Sunday: the Blazers are ready to play somebody other than themselves.