Blazers Guard Will Barton Launches "WillTheThrill.com"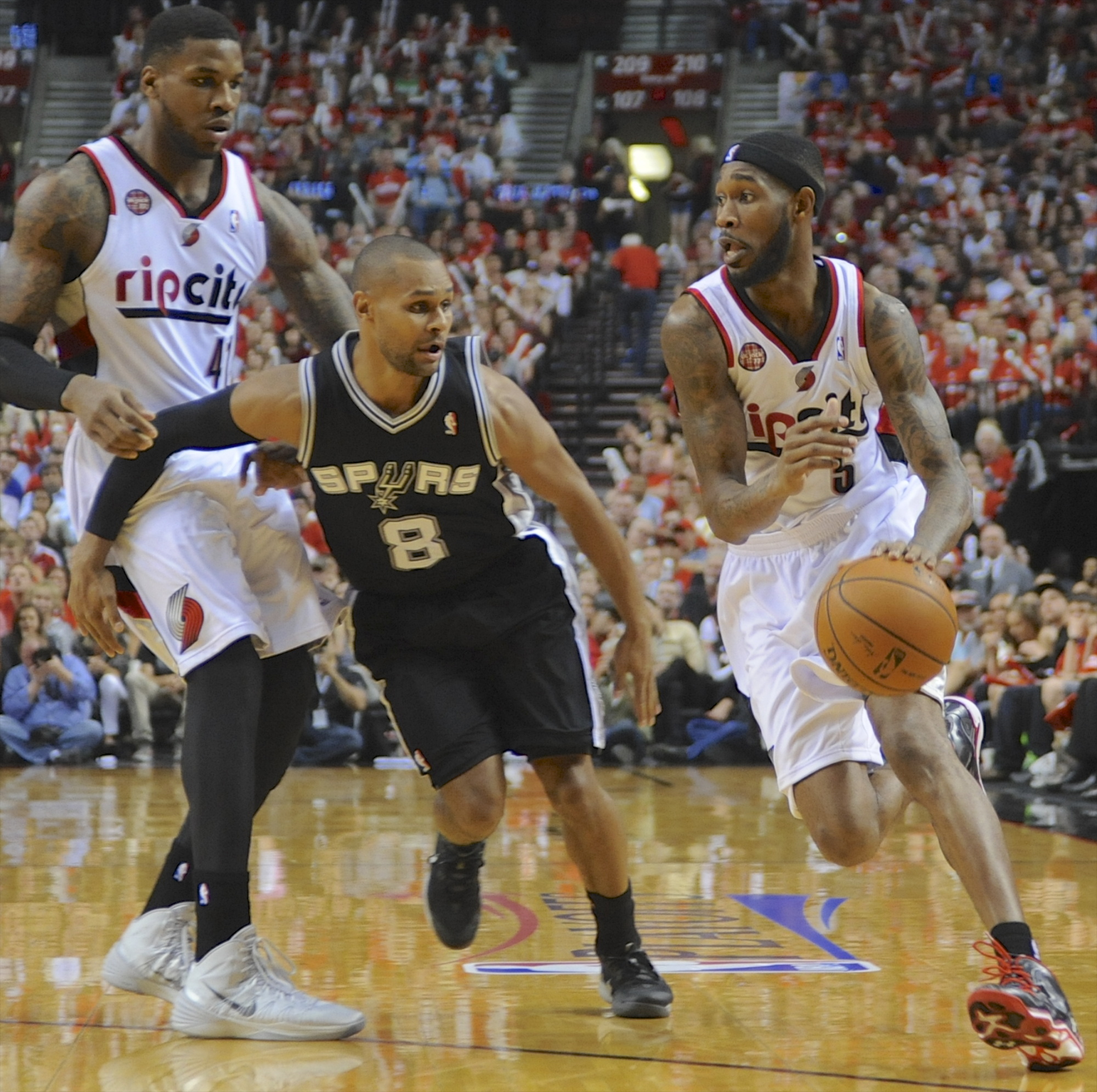 Portland Trail Blazers guard Will Barton has launched a new personal website called willthethrill.com.
Although the Blazers guard has become known in Portland as "The People's Champ," he's been known as "The Thrill" since he started playing basketball as a child.
But someone owned the website and Barton had to buy the rights to it, for "about $1200." Barton says he doesn't know who owned it, but he doesn't seem to care much.
"I don't know," Barton said when he was asked who owned it. "He didn't need it, I need it. It's my name."
Barton says he will "always be the People's Champ, especially with all the great fan support.
The website is for all of the Champ's people to be able to follow his every move and users can create their own profiles. The website also features The Thrill's new logo.
"I feel like I had to touch my fan base. They're always looking out for me. It's just my way to interact with them and keep them updated."
As far as what kind of exclusive content the site would provide, Barton didn't differ from his pitch.
"You have to stick around and log in to the site."
And better yet, Barton is the media contact for the website.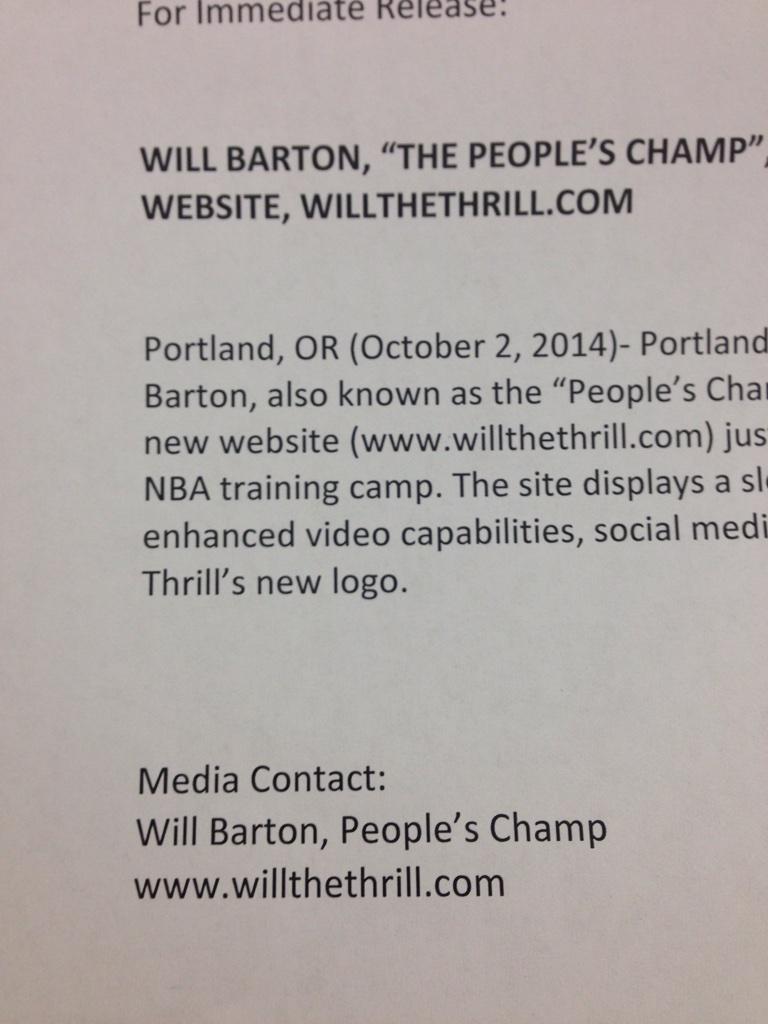 Check out the sleek looking site with all of the Will Barton highlights and content you crave.