Blazers Pick Up Damian Lillard's Fourth Year Option, Will Wait On Other Options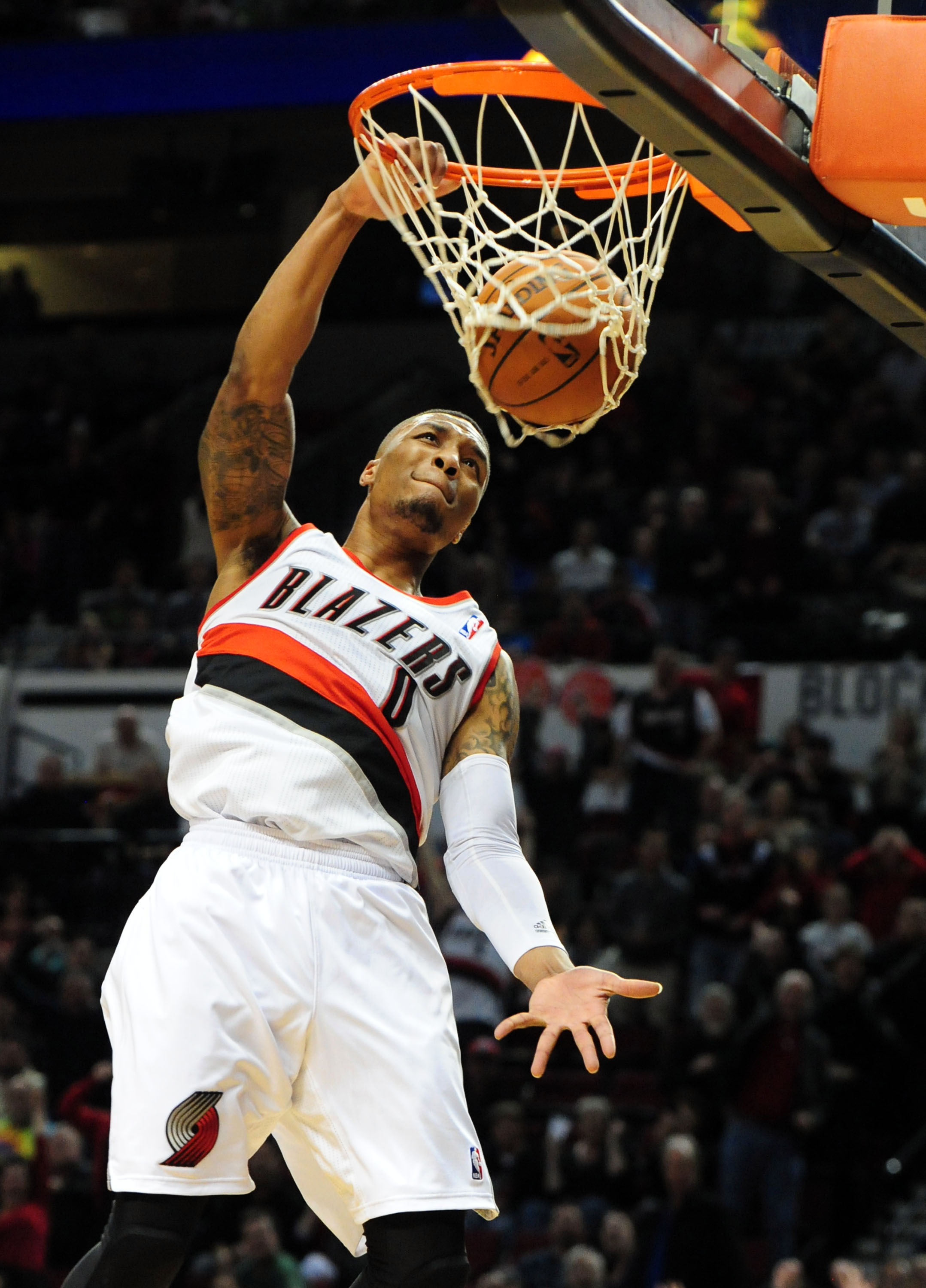 The Portland Trail Blazers announced on Monday that they picked up their fourth year option on star point guard Damian Lillard.
The announcement from general manager Neil Olshey came as no surprise but the Blazers still have three other players that have team options yet to be picked up: fourth year options for forward Thomas Robinson and center Meyers Leonard and the third-year option for guard CJ McCollum.
On the decision not to pick up the other three options right now, Olshey said: "In order to maintain flexibility we are going to procrastinate and wait as long as possible to execute that until our hand is forced."
The Blazers have more available assets to use in the trade market this season after their 2014 pick went to the Bobcats from the 2011 Gerald Wallace trade.
Olshey has never been shy about always looking to improve the roster but is also a "draft guy."
"One of the most difficult things in this league is to make deals when all of your assets aren't liquid. Getting our draft pick back gives us a real ability to be aggressive in the trade market because it was encumbered. I'm a draft guy, I love the draft. we have our draft board up. Planning on going to practices in october. Hopefully our pick will be late in the first round but it is good to have the flexibility to construct deals with every possible tool at our disposal," he said.
They only have two players, Lillard and Nicolas Batum, locked in beyond next year. While the Blazers appear committed to keeping their starters together, they still have flexibility to make a move.
The Blazers have more flexibility now until at least the end of the month, but it will be interesting to see what happens when their hand is forced.