Trail Blazers To Be Featured On NBATV's 'Real Training Camp'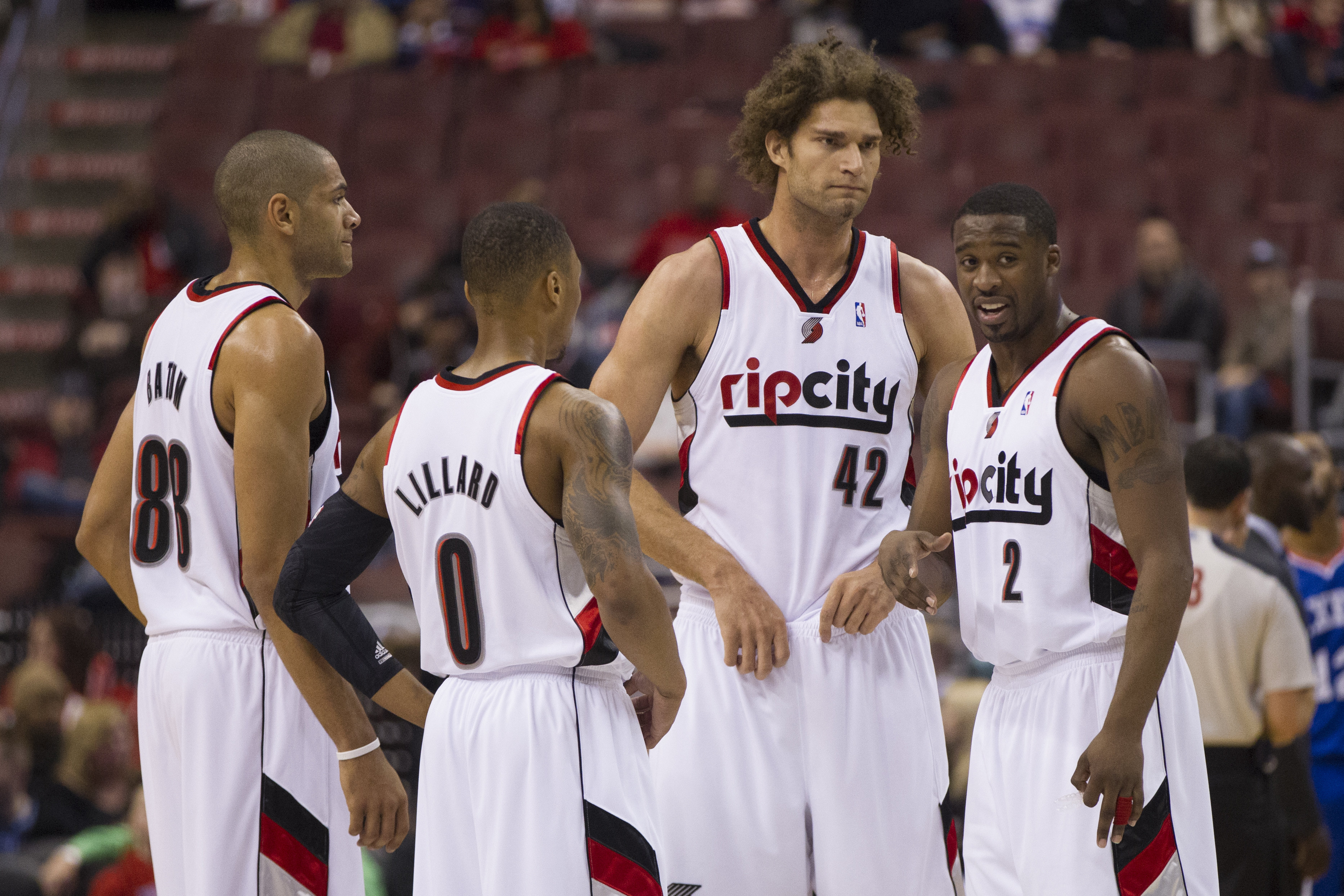 Lights, camera, action! The Portland Trail Blazers are one of five NBA teams to be featured on NBATV's NBA Real Training Camp show.
NBATV has did this last year with the Brooklyn Nets but they are expanding their training camp coverage by featuring the Blazers as well as the Minnesota Timberwolves, L.A. Lakers, Phoenix Suns and Washington Wizards.
Former Blazers guard Steve Smith will be with Vince Cellini hosting the show live from Portland on Friday Oct. 3 at 11 a.m PDT.
From the release from Turner Sports:
NBA Real Training Camp

NBA TV's NBAReal Training Camp will go all-access with the Minnesota Timberwolves, Portland Trail Blazers, Los Angeles Lakers, Phoenix Suns and Washington Wizards as they prepare for the upcoming season.  The preseason series will provide exclusive access to practice sessions, players, coaches and front office executives, along with interviews and analysis live from training sites around the NBA.

The series will tip off with the Timberwolves on Monday, Sept. 29, at 12:30 a.m., with the network covering the team's special late night event – "Dunks After Dark" – live from the campus of Minnesota State University. NBA TV analysts Greg Anthony and Isiah Thomas will be on site as the new-look Timberwolves and first overall NBA Draft pick Andrew Wiggins take the floor for a scrimmage and team dunk contest.

Coverage will continue with NBA TV's Steve Smith and Vince Cellini visiting the Trail Blazers training camp on Friday, Oct. 3, at 2 p.m. The next day, analysts Reggie Miller and Rick Fox will visit the Lakers on Saturday, Oct. 4, at 2 p.m., as 16-time NBA All-Star Kobe Bryant returns from injury. Start times are subject to change.

The following week, Grant Hill and host Kevin Ray will visit with the Suns on Tuesday, Oct. 7, at 2 p.m., before the five-team series concludes with Scott and David Aldridge reporting from the Wizards' special workout at the Fort Belvoir Army Base, in northern Virginia on Monday, Oct. 13.
NBATV is also broadcasting 30 NBA preseason games, including the Blazers Oct. 24 trip to Los Angeles to play the Clippers.