Trail Mix: Remembering Caldwell Jones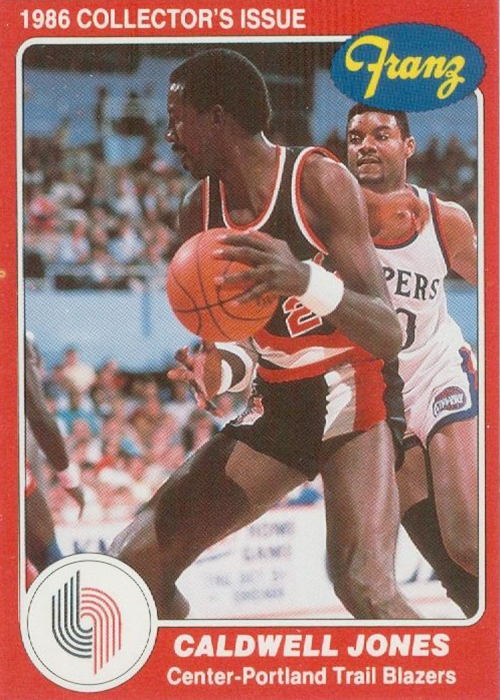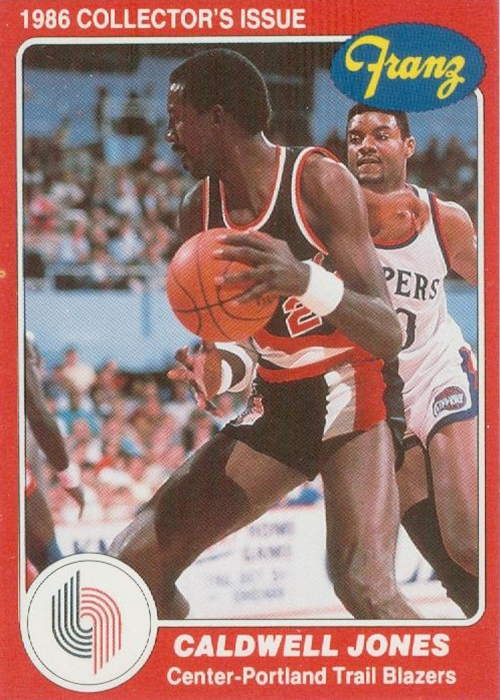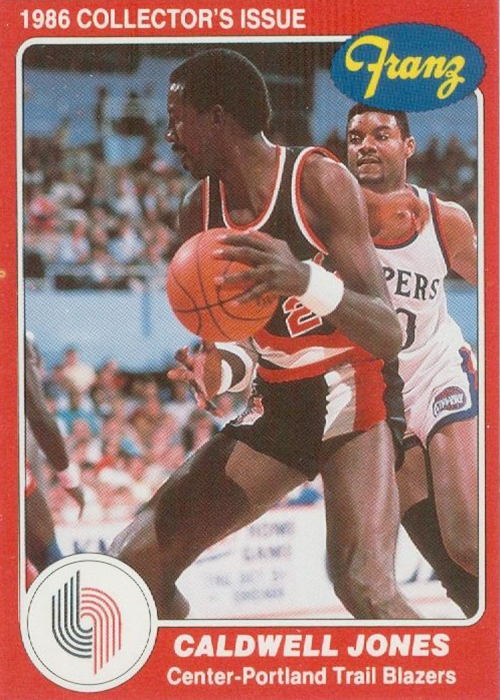 Here are a sampling of what the internet has to offer in terms of Blazers and NBA links. First, we begin with the somber news of the passing of 16-year ABA-NBA veteran, Blazer foe and friend Caldwell Jones. Jones played for the Blazers for four seasons from 1985 to 1989 and he was on the 1977 Philadelphia 76ers whom the Blazers beat in the '77 Finals.
Dwight Jaynes of CSNNW.com had a great read, showing Jones' personality as a player when he played for Portland. Jaynes covered Jones when he was in Portland.
In many seasons while I was covering the Trail Blazers at The Oregonian we'd have to put out a pre-season special section about the team. A part of that was individual player profiles and to that end, we'd always ask each player a goofy question just to add a little humor to the dry profiles. Jones's responses were classic.

Caldwell, what's your favorite seafood?

"Salt water taffy," he responded without missing a beat.
Jaynes' column has a few more great Jones anecdotes you should read.
The Oregonian's John Canzano, while hosting his radio show no less, has the story on Jones' final moments with comments from his now widowed wife, Vanessa.
Hours later, on the golf course surrounded by their home's subdivision in Atlanta, Caldwell Jones would be holding one of his golf clubs, taking practice swings on the course. It was sunny and 77 degrees. And this is where Jones suffered the massive heart attack that took his life.

"Too sudden," Vanessa said, "he was fine in church, and at brunch. Just a normal day. No reason to think anything was up. I miss him so much."
Canzano's story is both gut-wrenching and poignant journalism.
Update 4:48 PM: The Trail Blazers released the following statement on Jones' passing:
"It's a sad day when we lose a contributing member to our Trail Blazers history. Caldwell Jones's quiet but engaging demeanor off the court made him a favorite with Trail Blazers fans during his time in Portland. As a teammate and defensive presence on the court, he brought a fierce attitude and unselfish style of play that helped make the Trail Blazers one of the NBA's best defensive teams in the late 1980s. We extend our condolences to the Jones family and will remember Caldwell for what he brought to Rip City."
On to some lighter news, Reddit's NBA page is doing a 30 Teams In 30 Days series of previews for NBA teams. Today, redditor "blkharedgirl," posted the Blazers preview which includes a salary chart and gifs for almost every player. Great stuff.
ESPN ranked the Trail Blazers as the 33rd best franchise in Sports and the 7th best in the NBA. 
Damian Lillard's series-winning shot, a cold-blooded 3-pointer to beat the Rockets in Round 1, gave Portland its first playoff series win since the infamous conference finals flop in 2000 and provided its rabid fan base a long-overdue moment of happiness. Rip City, a one-team town, has a reputation for devoted fans that stretches back to Bill Walton's 1977 champs. That passion, on its own, helps buoy a 32nd-ranked stadium experience, which is improved by ticket prices that are around the league average. And a No. 27 fan relations ranking was helped by Portland's Create the Court campaign, a fan-submission contest for the right to design the Moda Center's new floor. (It's the first time the Blazers will install an entirely new hardwood since 2002-03.) According to the team's website, Portland is the first team to put the fate of its playing surface design in the hands of fans via "a digital platform." Not suprisingly, the Blazers received 20,000 entries. That enthusiasm also is reflected in our rankings, where Portland improved in each category from last season. A 43-spot leap in bang for the buck and a 34-spot hike in coaching are encouraging, but much will hinge on the future of breakout star LaMarcus Aldridge, a free agent after the upcoming campaign. Judging by the city's elation last spring, why would he want to be anywhere else?
Hat-tip to Casey Holdahl.
ESPN's Tom Haberstroh put together a cool data-based piece on the much-dreaded four games in five nights schedule phenomenon in the NBA. The Blazers' March 24-28 stretch which starts with a home game against Golden State and ends with a road game at Denver ranks 7th out of 10 on ESPN's list.
The NBA season is around the corner, which means many of you basketball fans (like me) will soon be renewing NBA League Pass.
In not-very-surprising-but-still-not-cool-either news, the NBA will be charging more for its streaming product this year. The price went up from $189 the last season to $199 for the whole season in 2014-15.
Here's to hoping that the increased fee leads to more improvements in the streaming product in terms of customer support and addressing "errors". I love league pass, but for a league that prides itself on being digital friendly, there are too many issues.
I'll get off my soap box now.
In free agency news over the weekend, ESPN.com's Brian Windhorst reported that the Minnesota Timberwolves offered Phoenix's Eric Bledsoe a max-contract. But as CBSSports.com's Zach Harper writes, Bledsoe coming to Minnesota to team with Andrew Wiggins is unlikely.
There are a few complications here. First and foremost, the Wolves don't have the necessary cap space to give Bledsoe this offer. Assuming the contract is structured similarly to Gordon Hayward's deal he signed with Charlotte only to have Utah match it, the starting salary would be $14.7 million for 2014-15. The Wolves are way over the cap and used part of their mid-level exception on Mo Williams this summer. They can offer Bledsoe the max all they want but unless Phoenix wants to execute a sign-and-trade, it's the same as me offering Bledsoe a max offer.

Secondly, a sign-and-trade between these two teams is also complicated. The Wolves would have to offer up about $10-11 million in returning salary. The Suns aren't just going to give Bledsoe away to give him away. You're probably talking a draft pick in return and/orRicky Rubio as the starting point. That's not impossible by any means but the Suns haveGoran Dragic and don't exactly need a backcourt of Dragic and Rubio together. They wouldn't play off each other the same way Bledsoe and Dragic did.
We are one week from media day and the start of the 2014-15 season.