Blazers In FIBA World Cup: Serbia Defeats France 90-85 Despite 35 Points From Nicolas Batum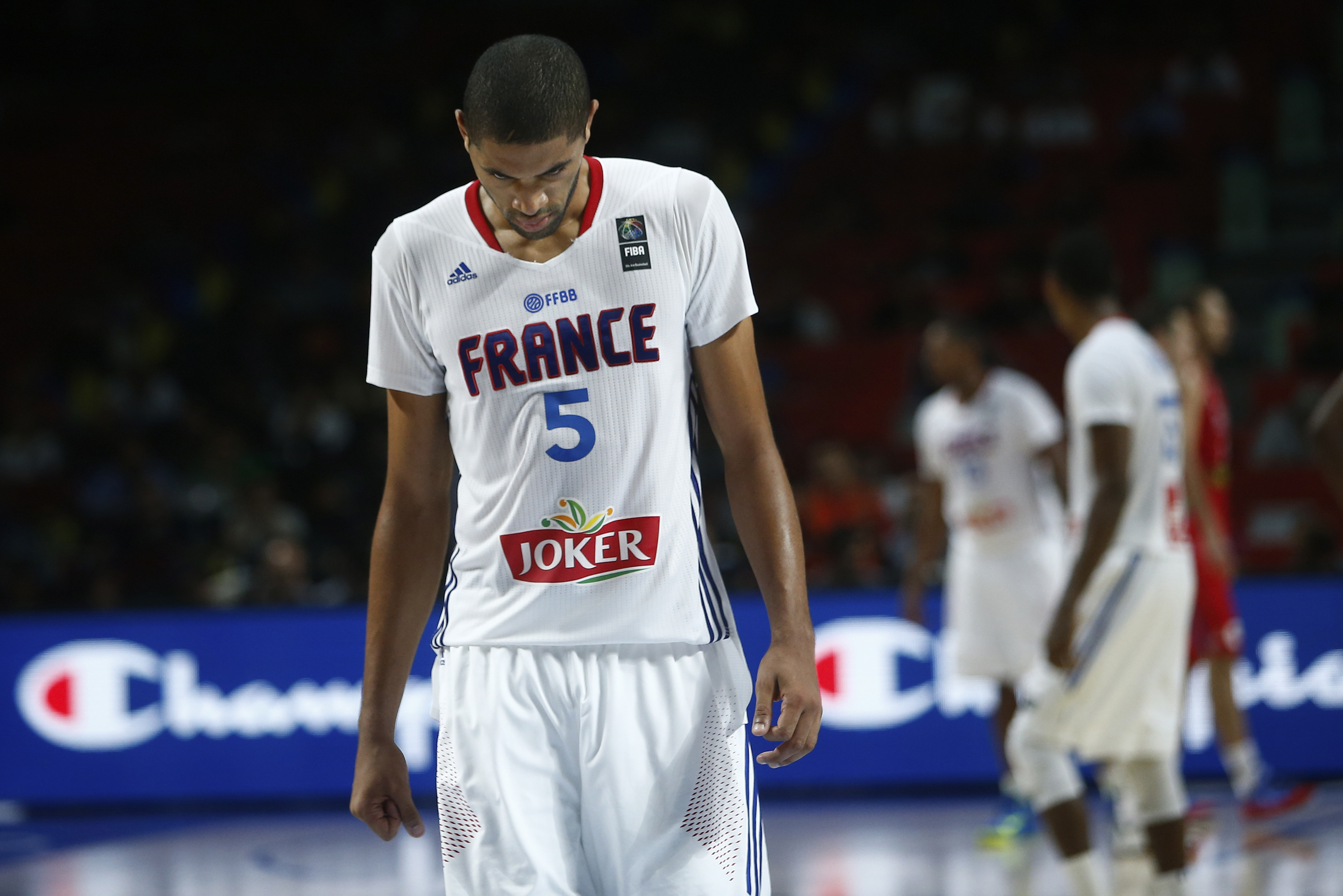 Welcome to The Columbian's coverage of your Portland Trail Blazers competing in the 2014 FIBA Basketball World Cup in Spain.
Damian Lillard did not make the final cut for Team USA while LaMarcus Aldridge withdrew from the process back in mid-July.
Blazers forwards Nicolas Batum and Victor Claver, whose birthday is today, will be competing for France and Spain respectively throughout the tournament.  And, both players are in the same group for the preliminary round, Group A.
For the schedule of upcoming games for both players can be found right here.
Recaps of previous performances:
Nicolas Batum Game 1 | Nicolas Batum Game 2 | Nicolas Batum Game 3 | Nicolas Batum Game 4 | Nicolas Batum Game 5 | Nicolas Batum Game 6 | Nicolas Batum Game 7
Victor Claver Game 1 | Victor Claver Game 2 | Victor Claver Game 3 | Victor Claver Game 4 | Victor Claver Game 5 | Victor Claver Game 6 | Victor Claver Game 7
Serbia 90, France 85: Semifinals 
Nicolas Batum: 35 points, 2 rebounds, 3 assists, 2 turnovers, 1 steal 11/17 FG, 8/12 3PT, 5/6 FT.
Nicolas Batum had his best offensive performance of the 2014 FIBA World Cup in his team's semifinal loss to Serbia.
While Batum was hot from the very beginning of the game, I'm sure an oddsmaker would have given you great odds on this game being his highest scoring output.
At the 8:13 mark of the second quarter, Batum had a head-to-head collision with Serbia's Stefan Jovic.
https://vine.co/v/OaAlFEAbUuB/embed
Batum had to be helped off the court, which is documented in the photo above and he was down on the floor for a couple of minutes.
Some other pictures from the AP:
But Batum came back about three minutes of gametime later and looked as though he hadn't missed a beat. He continued to enjoy success from the field that he had not experienced for the entirety of the tournament.
Batum had made five threes in the first seven games of the tournament before going a blistering 8-of-12 from beyond the arc on France.
But, France's problem for the entire game was that they were unable to slowdown Serbia's efficient offense. Serbian point guard Milos Teodosic was in an unofficial shootout with Batum in the second half, scoring 24 points and going 5/7 three. Teodosic and Batum both were pulling up without warning but the way they were shooting it, you could only happen they would do it more.
Phoenix Suns first round draft pick Bogdan Bogdanovic scored 13 points and center's Nenad Krstic and Miroslav Raduljica both brought 11 points on the inside.
Combining Batum's great game and Serbia's potent attack made for the game of the tournament.
Boris Diaw had another solid game, taking a bit of a backseat to Batum in this one, finishing with a double-double of 13 points and 10 rebounds including a big three late when France was rallying.
Perhaps the biggest difference for France in this one was the play of Rudy Gobert, who was a difference maker in their upset of Spain. Gobert had five rebounds and scored 4 points but he didn't seem to have the same controlling impact on the defensive end.
France trailed by 15 going into the fourth quarter but they were relentless, led by Batum who scored 17 in the fourth quarter. They scored 39 points in the final period but Serbia's offense just proved too good for France to rip away the lead and get into the gold medal game against the United States.
Batum finally had a signature performance of the tournament, bouncing back from his shooting struggles in big way. Although France shocked the world, Batum still had yet to stand out in this tournament. With his 35 points, he had one of the best performances in the tournament overall. He had worked hard defensively and was clearly more of a leader without Tony Parker.
Although France lost, Serbia looked like the better team and played with great cohesion. While they won't beat the United States, they will certainly make things interesting, at least in the first half.
France's tournament, although they can't get gold, isn't over. Les Bleus will play Lithuania on Saturday at 9AM for the bronze medal.
Here's to hoping Saturday's third place game can be half as good as the finish to this one.