ESPN Ranks Blazers In Top 10 Of "Future Power Rankings."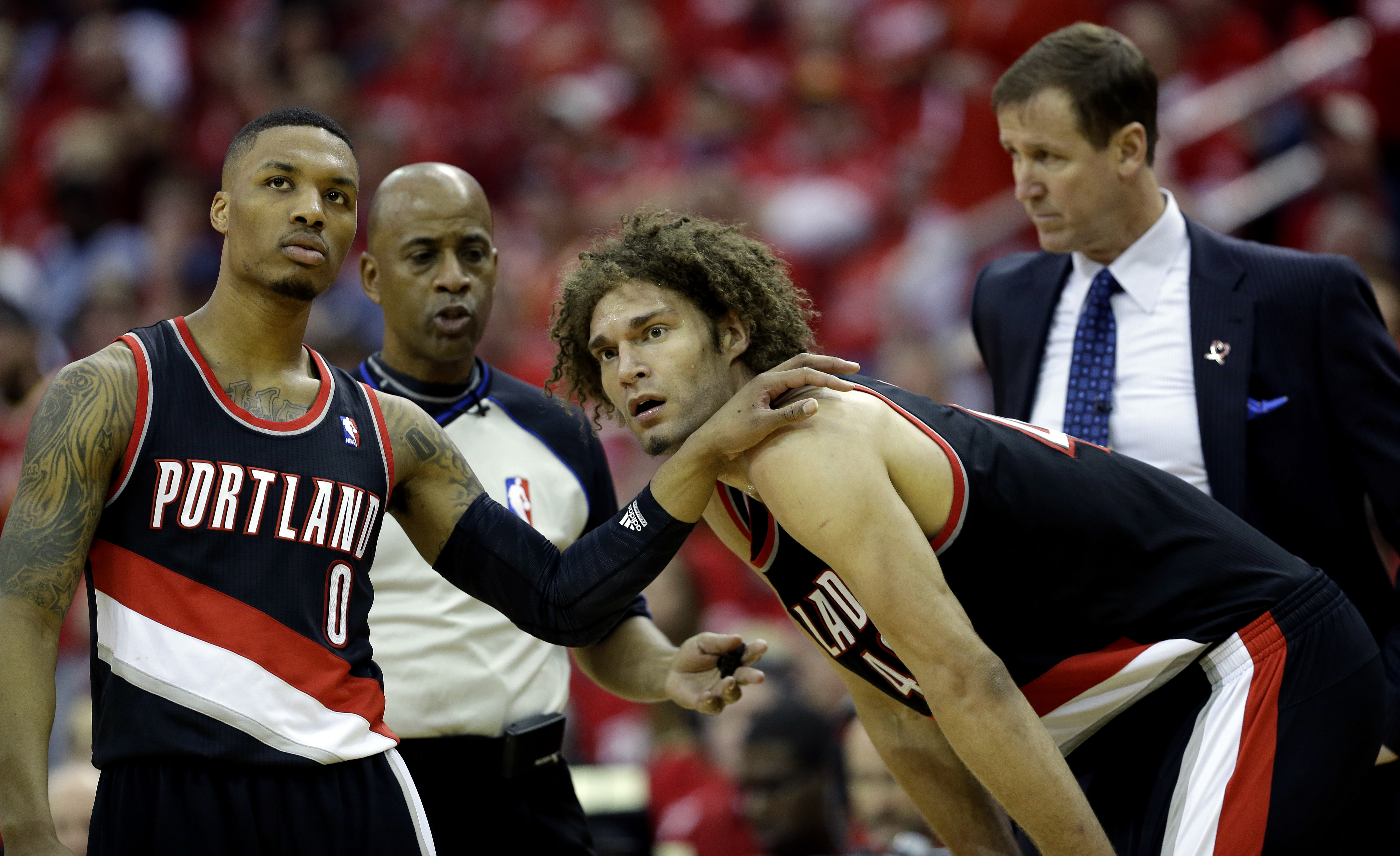 ESPN.com's crack insider panel has released their "Future Power Rankings" for almost half a decade now.
And as we all know, especially in this market, that can span many NBA lifetimes.
The latest addition of the power rankings, which incorporate things like management ratings and salary cap space as part of their measurement, saw the Trail Blazers move up one spots in the rankings from 11th to 10th.
ESPN.com insider Kevin Pelton wrote about the Blazers position out of 30 teams.
Our panel was high on the Blazers' future a year ago, and that optimism was rewarded by a 54-win season and Portland's first playoff series victory since 2000. Because we were ahead of the curve, the successful 2013-14 did relatively little to bump up the Blazers' spot in the rankings.

This offseason was quiet for Portland, which brings back 13 of the 15 players from last year's roster, having added Steve Blake and Chris Kaman to add experience to an otherwise young second unit. The summer of 2015 will be far busier. The Blazers can re-sign forward LaMarcus Aldridge and clear max salary space to add to their core of Aldridge, fellow All-Star Damian Lillard and Nicolas Batum. That explains why Portland ranks in the top 10 in both players and money — something only the Miami Heat can also claim.
Especially in the NBA, the prospect of the future is always more exciting than the present. The Blazers do have a lot of things going in their favor looking to the future in terms of cap space and talent.
However, as we all know LaMarcus Aldridge is still has to re-sign. But as Pelton notes they can still do so and create enough cap space to add a max player.
The 2015 free-agent class includes Memphis' Marc Gasol, DeAndre Jordan of the Clippers and Roy Hibbert of the Pacers.
Some notable Blazers whose contracts will be up after this year include Robin Lopez and Wesley Matthews.