Blazers In FIBA World Cup: Spain Wins Group, France Escapes Iran 81-76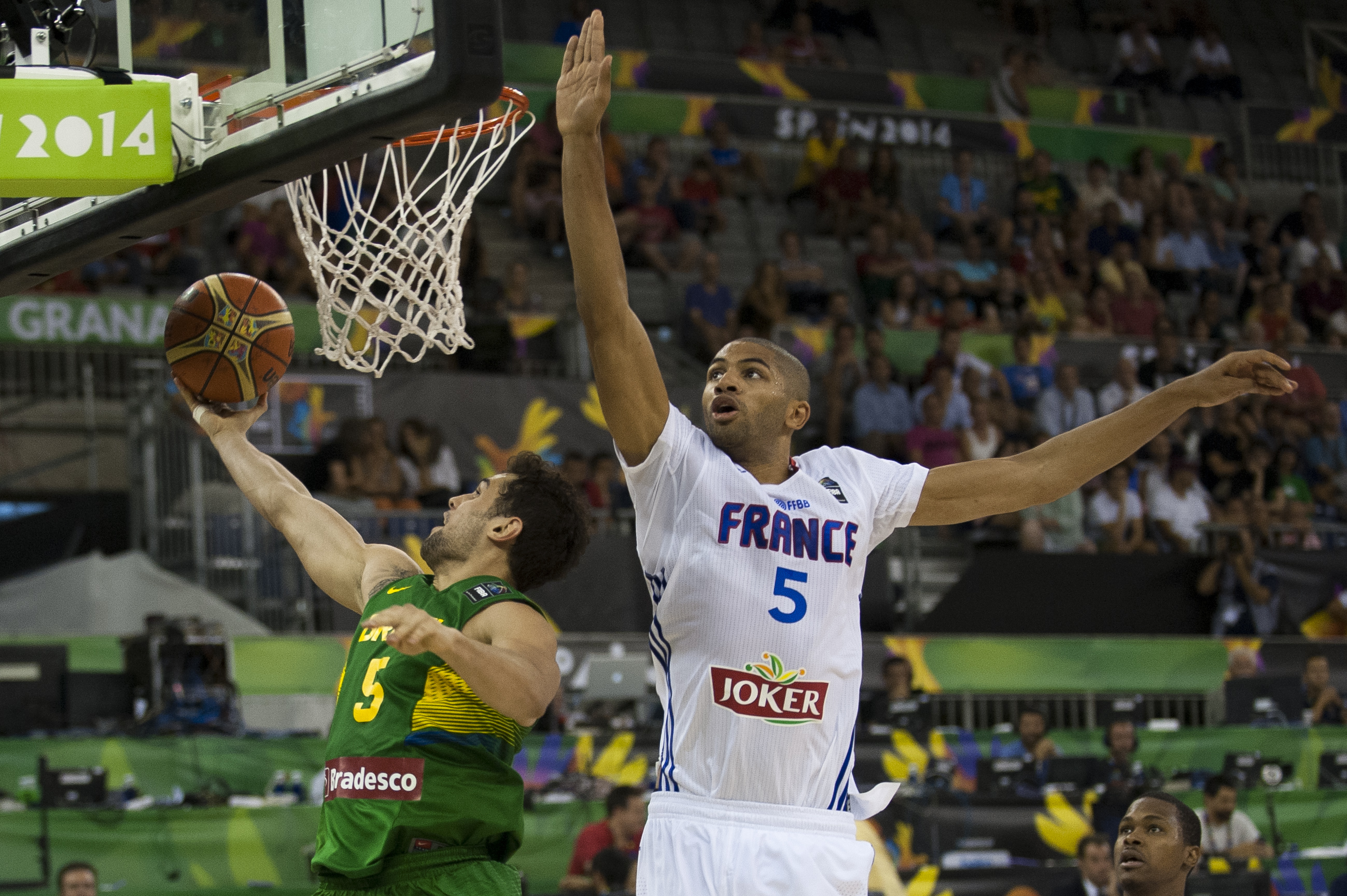 Welcome to The Columbian's coverage of your Portland Trail Blazers competing in the 2014 FIBA Basketball World Cup in Spain.
Damian Lillard did not make the final cut for Team USA while LaMarcus Aldridge withdrew from the process back in mid-July.
Blazers forwards Nicolas Batum and Victor Claver, whose birthday is today, will be competing for France and Spain respectively throughout the tournament.  And, both players are in the same group for the preliminary round, Group A.
For the schedule of upcoming games for both players can be found right here.
Recaps of previous performances:
Nicolas Batum Game 1 | Nicolas Batum Game 2 | Nicolas Batum Game 3 | Nicolas Batum Game 4
Victor Claver Game 1 | Victor Claver Game 2 | Victor Claver Game 3 | Victor Claver Game 4
France 81, Iran 76: Group (A) Play, Game 5
Nicolas Batum: 15 minutes, 2 points, 2 assists, 1 rebound, 1 steal, 1/2 FG, 0/1 3PT.
Although prior to the start of the game it looked like France would coast to an easy win over the Asian champions, Iran didn't want to go out without a fight.
Iran jumped out to a 10-point first quarter lead, led by a combination of stifling Iranian defense and lazy French ball-handling.
Batum wasn't responsible for the turnovers, not committing any during the game and mostly taking a backseat.
Evan Fournier, Thomas Huertel and Boris Diaw did most of the damage for France after Batum was asked to do a majority of the shot-taking against Spain on Wednesday.
Batum played only 15 minutes and France made a very good comeback in the second and third quarters to set themselves up for a blowout win.
Of course, Iran didn't give up. They played a fullcourt press that forced turnovers as well as French coach Vincent Collet to put Batum and Diaw back into the game even though they had the game in hand.
UPDATE 3:36 PM:
Spain 89, Serbia 73: Group (A) Play, Game 5
Victor Claver: 3 minutes, 1 turnover, 0/1 FG
Once again, the Spanish national team continues to assert their dominance.
In all aspects of the game, they dominated Serbia although the Serbs probably gave Spain their toughest test of the group stage.
Victor Claver continues to only play in garbage time for Spain and only played three minutes in mop-up duty.
With each game coming up being an elimination game, we should expect to see more of the same for Claver's playing time, barring an injury.
Up next
France will play Croatia at 9AM on Saturday and Spain will play at the same 1PM timeslot they've had all tournament against Senegal. If both teams win, they will face each other in the quarterfinals next week.
To catch USA Basketball's first elimination game you'll have to wake up bright and early. Team USA plays Gustavo Ayon and Mexico at 7AM.