Blazers Nicolas Batum In FIBA World Cup: France Cruises To 94-55 Win Over Egypt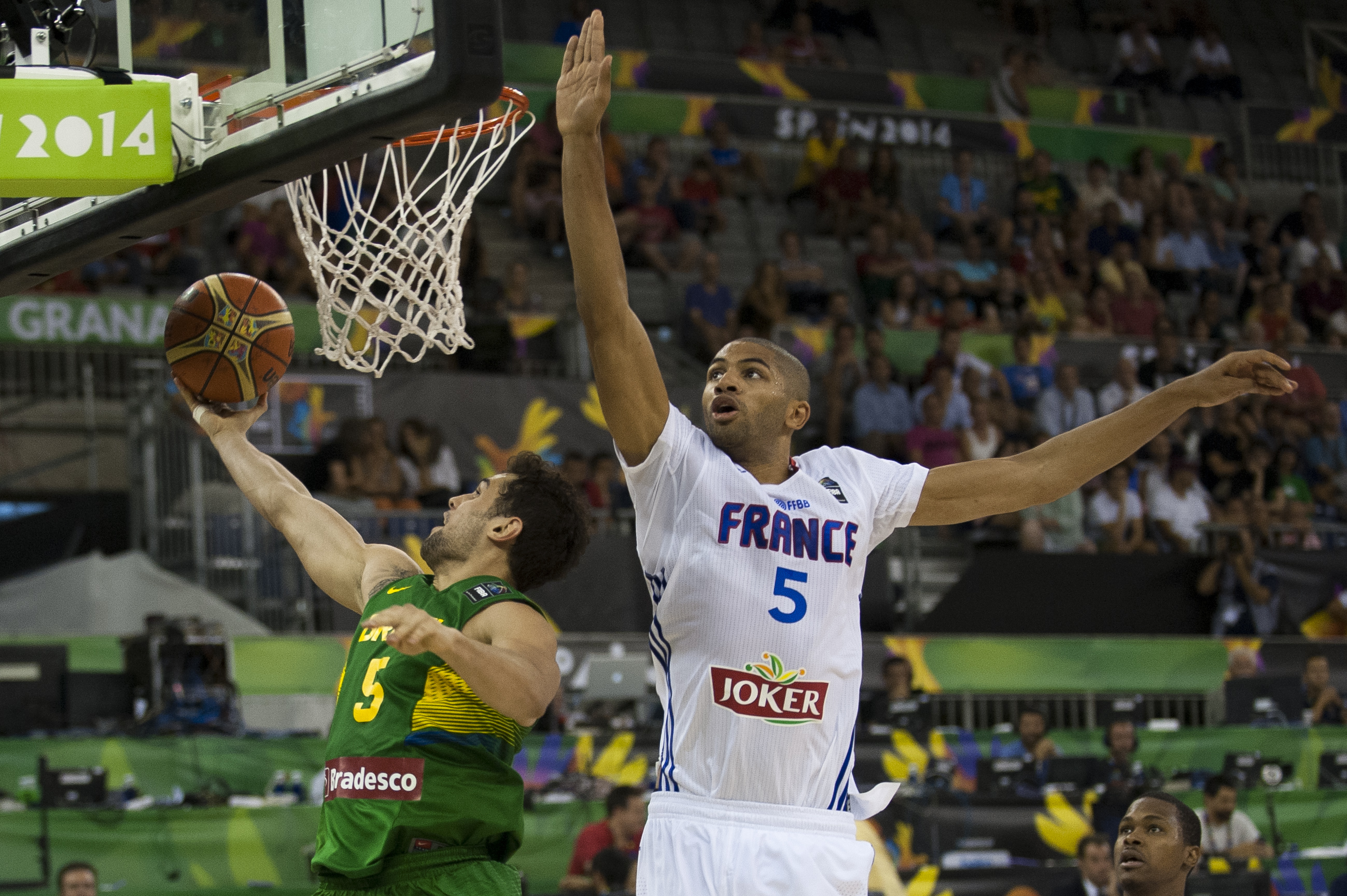 Welcome to The Columbian's coverage of your Portland Trail Blazers competing in the 2014 FIBA Basketball World Cup in Spain.
Damian Lillard did not make the final cut for Team USA while LaMarcus Aldridge withdrew from the process back in mid-July.
Blazers forwards Nicolas Batum and Victor Claver, whose birthday is today, will be competing for France and Spain respectively throughout the tournament.  And, both players are in the same group for the preliminary round, Group A.
For the schedule of upcoming games for both players can be found right here.
Recaps of previous performances:
Nicolas Batum Game 1 | Nicolas Batum Game 2
Victor Claver Game 1 | Victor Claver Game 2
France 94 (2-1), Egypt 55 (0-3): Group (A) Play, Game 3
Nicolas Batum's line: 15 minutes, 9 points, 3 rebounds, 2 assists, 1 turnover, 1 block, 4/5 FG, 1/1 3PT. 
After two games that were decided by a total of three points, the French national team finally had a relaxing finish on Monday with their blowout win over Egypt.
Against Brazil and Serbia, the French were locked in tight battles that were decided by the final few possessions. On Monday, their two best players, Boris Diaw and Nicolas Batum, played a combined 23 minutes.
For Batum especially, the rest was probably a very welcome feeling. He had played a total of 69 minutes in the first two games of the tournament, ranking fifth in the tournament in total minutes coming into Monday's game.
Batum carries a heavy burden on both ends of the court for France but everybody on the roster and was able to get in contributions to put this one out of reach early.
Batum had a nice dunk and a corner three off a set-up from Diaw among his highlights but he didn't have to do a whole lot against a very inferior opponent. Spain defeated this same Egyptian team by 37 on Sunday.
Batum, Diaw and company are going to need all of the rest they can get before they play Spain on Wednesday. The hosts play Brazil, who have a formidable big man trio that should be a good match-up for the Gasol brothers and Serge Ibaka.
You can see that game at 1PM on Wednesday on WatchESPN.