FIBA World Cup Primer: Blazers Batum And Claver In Action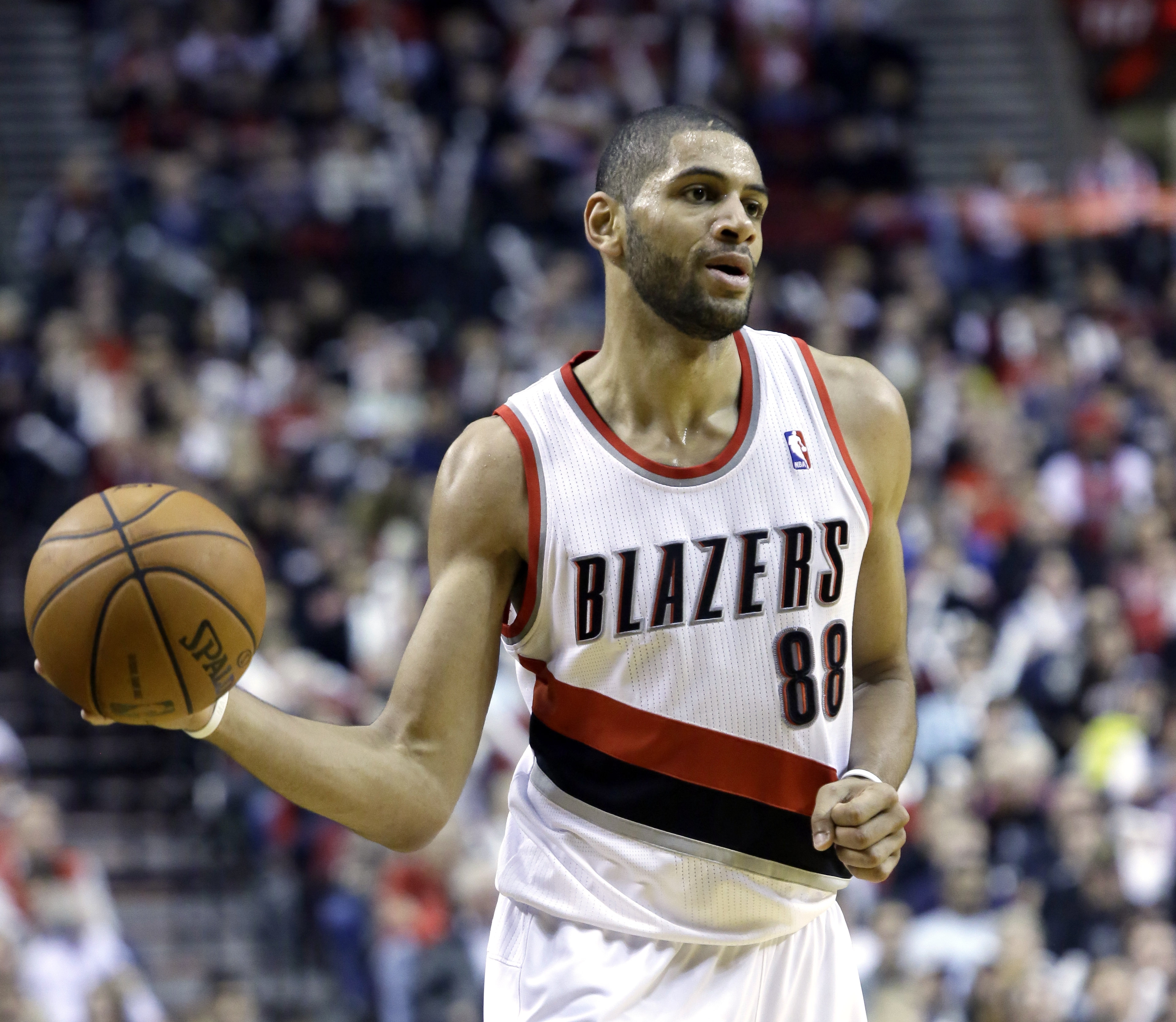 In the wee hours of Saturday morning, group play for the 2014 FIBA Basketball World Cup will tip-off. According to the NBA, a record 45 active players will be participating in this year's tournament. This is the first year it's called the "World Cup," as the tournament used to be known as the World Championship.
Starting small forward Nicolas Batum will be starting and playing for the French national team without their best player and 2014 NBA champion point guard Tony Parker of the Spurs.
Reserve forward Victor Claver doesn't project to start for the host country Spain with Pau Gasol coming back into the fold this year still figures to be in the rotation at the forward spot.
And, as luck would have it, both Blazers are in the same group for group play.
If you're not excited yet, here's Spanish-pop themed official promo video for the tourney.
[youtube http://www.youtube.com/watch?v=Wd9Xw5PSPGo&w=560&h=315]
Grab some red wine, mix it with lemon-lime flavored soda and get ready for a Spanish experience as authentic as an afternoon nap. ¡Salud!
Remember: All games of the tournament will be shown online via ESPN3.com or WatchESPN on other devices.
When does the tourney start? Saturday at 3:30 AM PDT with Croatia vs. Philippines and Ukraine vs. Domincan Republic. If you want to find a reason to be interested in these games and wake up for the 3:30 AM local tip, start with Croatia's Dario Saric. Saric was taken in the lottery of the 2014 draft by the 76ers but my man Joe Swide, who you may also know from his work at PortlandRoundballSociety.com, wrote interesting piece on Saric and the drama of his young European career for VICE Sports. Grantland also had a nice piece on naturalized Filipino citizen Andray Blatche.
When do our guys play Saturday? Batum and France face off against another team rich in NBA talent, Brazil (four players), on Saturday at 9 AM PDT.
Claver and Spain play in Saturday's finale at 1PM PST against Iran (ARSALAN KAZEMI ALERT #KAZEMITWITTER #KAZEMIWORLD).
What's the schedule like the rest of group play (All times local, PDT)?
France:
Sunday vs. Serbia, 6:30 AM on WatchESPN, ESPN3
Monday vs. Egypt, 9:00 AM on WatchESPN, ESPN3
Wednesday vs. Spain, 1:00 PM on WatchESPN, ESPN3
Thursday vs. Iran, 9:00 AM on WatchESPN, ESPN3
Spain: 
Sunday vs. Egypt at 1:00  on WatchESPN, ESPN3
Monday vs. Brazil at 1:00 on WatchESPN, ESPN3
Wednesday vs. France at 1:00  on WatchESPN, ESPN3
Thursday vs. Serbia at 1:00 on WatchESPN, ESPN3
What about the home team? Do you not love America? 
The Red, White and Blue, led by Kyrie Irving, Steph Curry and co. will begin their World defense tomorrow at 12:30 against Pettri Koponen (whose draft rights were once held by the Blazers) and Finland on ESPN, ESPN Deportes and WatchESPN.
Their schedule goes as follows for the rest of the week:
Sunday vs. Turkey at 12:30 PM on ESPN, ESPN Deportes and WatchESPN
Tuesday vs. New Zealand at 8:30 AM on ESPN2 and WatchESPN
Wednesday vs. Dominican Republic at 12:30 PM on ESPN2, WatchESPN
Thursday vs. Ukraine at 11:30 on ESPN3, WatchESPN
After that? 
The knockout stage will begin at 7:00 AM PDT a week from Saturday.
We will be updating you on the performances of the individual Blazers throughout their tournament run.
Have a great Memorial Day Weekend!