Haynes: Damian Lillard First Alternate For USA If Derrick Rose, Other Player Opt Out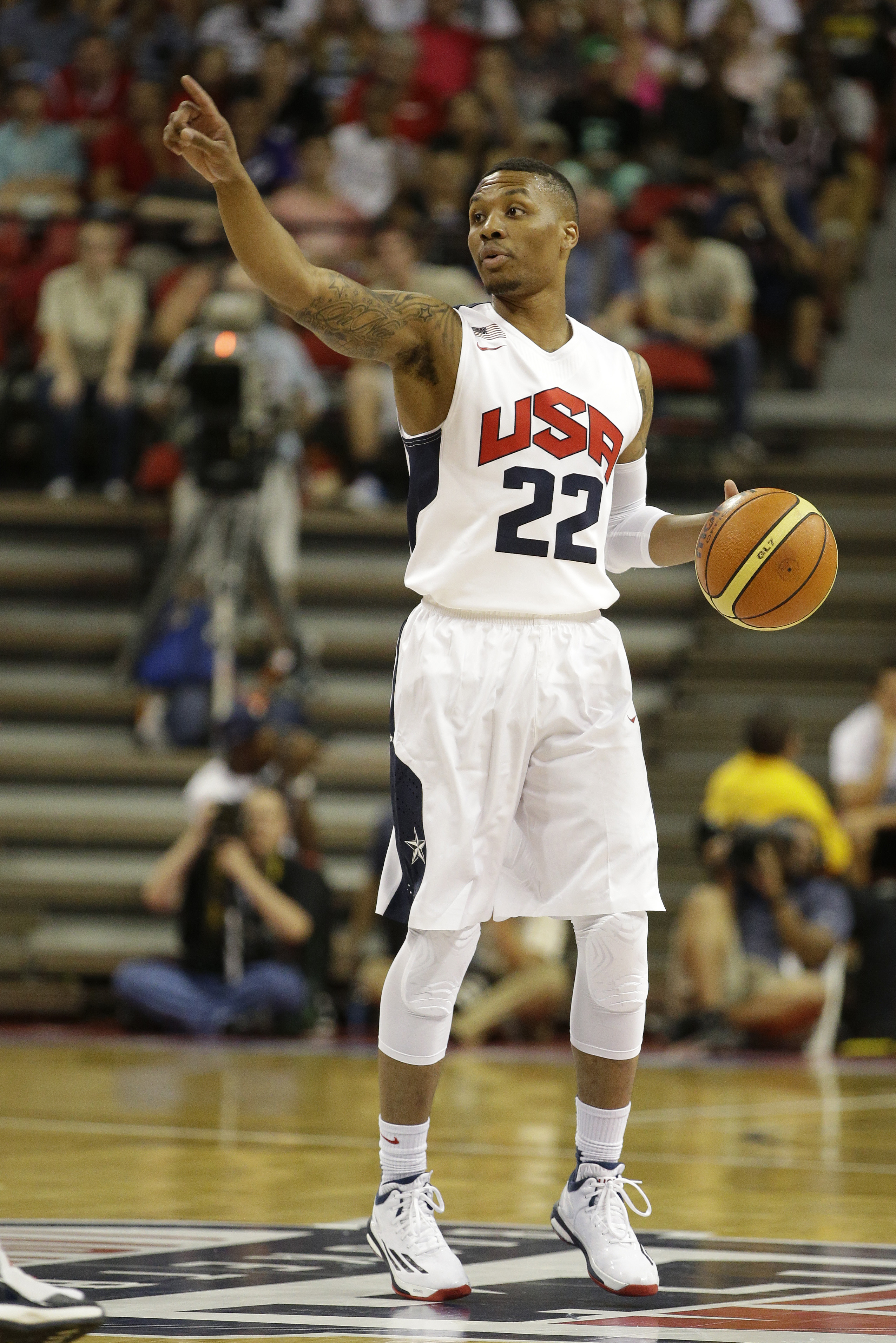 The clock is ticking in the countdown to the FIBA Basketball World Cup starting this weekend.
Although Portland's star point guard was cut from the final roster over the weekend, Chris Haynes of CSNNW.com reports that Damian Lillard could be added to the USA Basketball roster should Derrick Rose, or another player decide to opt-out.
Prior to being left off of the final 12-man roster last week, the Portland Trail Blazers' All-Star point guard was informed that there could be a possibility he'd be added to the roster if one of their players, in particular Derrick Rose who has been dealing with knee soreness, was unable or opted not to continue the journey, a league source told CSNNW.com.

"He's the player on deck," we're told.
Rosters for the tournament must be delivered within 24 hours of the tournament's start, so basically Rose or someone else would have to bow out of the tourney before 3:30 AM PDT tomorrow for Lillard to make the team.
Also, Rose, who has been consistent in saying his knee injuries won't keep him out of the tourney, doubled-up on that stance via ESPN.com's Marc Stein.
You can probably guess, given the rampant pooh-poohing to this point, what Rose had to say about the state of his health after logging an underwhelming 20 minutes off the bench behind starter Kyrie Irving in which he was clearly looking to pass more than anything. 

"I'm past my injuries," Rose said. 
The FIBA Basketball World Cup kicks off at 3:30 AM on Saturday morning with Croatia playing Philippines. Team USA's first game will be against Finland, and former Blazers overseas prospect Petteri Koponen.
Every game of the tournament will be available via the WatchESPN streaming service while every USA Basketball game will either be on ESPN or ESPN2.