Trail Mix: Lillard's USA Snub, NBA Live Cover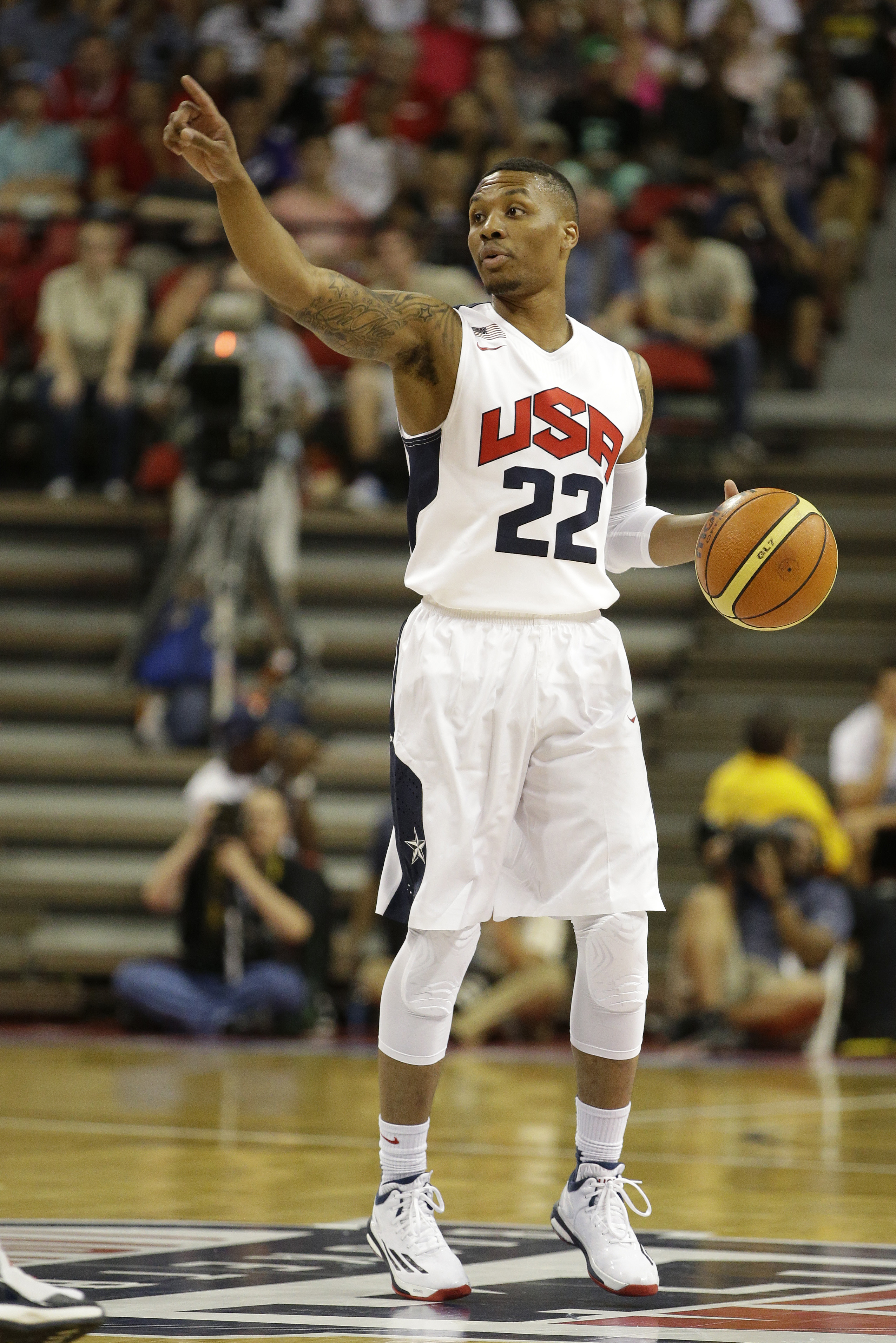 Welcome back! We took a little vacation over the past week to recharge our batteries but the Blazers-world has kept on turning.
First, we'll talk about Damian Lillard, simultaneously a bonafide superstar and a point guard who is still overlooked among the best of the best. He was one of the final four cuts for Team USA and getting left off the team right before they head to Spain.
Then just the next day Lillard announced that he would become the first Trail Blazer to ever be on the cover of a video game, gracing the cover of EA Sports NBA Live 15. This is nothing new for Lillard, for whom bridging this gap between "the next big thing" and "not really on THAT level" has been the norm since he came into the NBA.
Of course for him, this is proving to be nothing but another motivating moment. On Monday evening he addressed his situation with USA Basketball on his Facebook page.
Everyone keeps asking me how I feel about being cut from USA Basketball. I'm fine. It's exactly what I needed to happen. Just made me more focused and determined than ever. It was written!
Lillard had said all the right things throughout his participation in the Team USA training camp, never framing that the possibility of not making the team could be considered a failure with the stacked roster.
In the end, Lillard wasn't selected and the team decided to double-down on size then to carry an extra point guard in the case that Derrick Rose sitting out is more than just a precaution.
Also, from the outside it's hard not to see certain factors that probably worked against Lillard. Kyrie Irving, who now could start for Team USA, is a swoosh-friendly star and has spent parts of his summers at Duke near a certain basketball coach. Basketball is like any workplace: relationships matter.  That's not to say we know that the final decision was Kyrie vs. Dame, but from the outside looking in it never seemed like the idea of Irving not making the team was even a possibility.
The Blazers universe keeps turning and Lillard continues to occupy a weird space between worldwide superstar and being told he's not quite good enough to play with the best.
If we've learned anything in two-plus years watching Damian, we'll just have to keep watching to see in which way he'll respond this time.
In other news, former Blazer center and fan favorite Joel Pryzbilla announced his retirement from the NBA.
Pryzbilla, known in these parts as "Thrilla" or "The Vanilla Gorilla," spent the better part of eight seasons in Portland. Due to injuries to Greg Oden, Pryzbilla was the starter in the playoffs for Portland's 54-win team in 2008-09 and was cast in a much bigger role than many had envisioned.
A knee injury limited his effectiveness in the 2010 season and he wasn't the same after that. Still, Pryzbilla brought a toughness to those Blazers teams and was one of the only players to be survive the Jail Blazers era to make it to their late-oughts renaissance.
Finally, the roster adds for training camp also continued while we were away. Joe Freeman reports the Blazers signed former Lakers draft pick Darius Morris.
The #Blazers have signed 6-4 PG Darius Morris to a nonguaranteed training camp roster spot, a league source tells The Oregonian.

— Joe Freeman (@BlazerFreeman) August 21, 2014