Trail Mix: Rookie Guard Payton Looks Up To Damian Lillard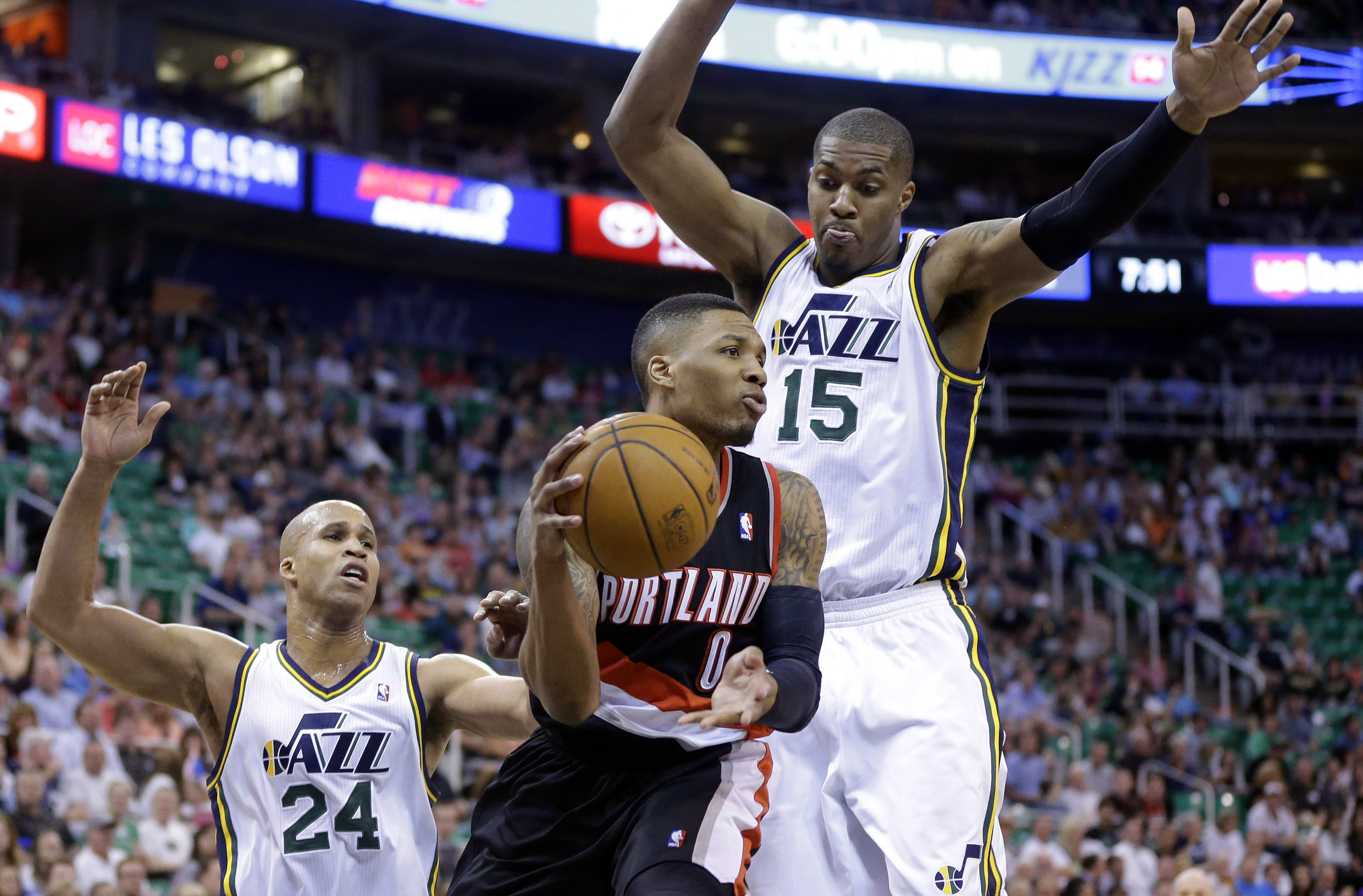 The NBA schedule is going to be released in less than five hours at 3PM PST.
We do know that the Blazers will be opening the season at home against the Oklahoma City Thunder on October 29. Reports about the NBA's Christmas Day schedule are Blazer-free.
But before the schedule comes out we put together a serving of trail mix.
John Denton of OrlandoMagic.com writes that Magic rookie Elfrid Payton, while playing at Louisiana-Lafayette, looked up to Damian Lillard as an inspiration to get to the NBA.
While in college at Louisiana-Lafayette, coach Bob Marlin would often show Payton video and news articles of Lillard. He told him stories of how Lillard went from being a small-school standout to a NBA star and told him the blossoming guard that he had the same potential. Marlin also used his vast contacts in the coaching profession to acquire some of the DVDs from Lillard's pre-draft workouts so that Payton could study them.

…

"I'm only two or three years older than him, so it's flattering to hear that he looks up to me,'' said Lillard, who averaged 20.7 points and 5.6 assists a game last season for the Trail Blazers. "When you are coming from the small schools like he and I did, you don't know for sure that you will ever get that shot at the NBA. But when I watched Payton's game, I was a fan and I knew he'd play in the NBA. I'm a big fan of his. We came from similar situations in college and I appreciate that he respects what I have been able to do coming from a small school. I'm a fan of what he's been able to do because I know what it takes to overcome those odds and succeed at this level.''
The rest of the piece is has a bunch of good stuff from Payton, his college coach and Lillard. Read the rest here. (Hat-tip to my buddy Ryan for alerting me to this article.)
ESPN.com covered the Western Conference in their summer forecast yesterday. ESPN's Forecast panel of more than 210 contributors ranging from broadcasters to bloggers pegged the Blazers to finish 4th in the West.
From the weekend, Portland forward Dorell Wright got married in a star-studded Hollywood wedding to Mia Lee. Casey Holdahl of TrailBlazers.com recapped the wedding using Instagram's from the big day and the reception.
In some more sobering news, former Blazer and number one pick Greg Oden will officially have a day in court. Oden, facing felony battery charges and two misdemeanor battery charges, will be in court on October 22 according to WHTR Channel 13 in Indianapolis.
According to the same report, Oden is not allowed to leave the state of Indiana and will be monitored via GPS.