Reports: Blazers Sign Shooting Big Man James Southerland To One-Year, Non-Guaranteed Contract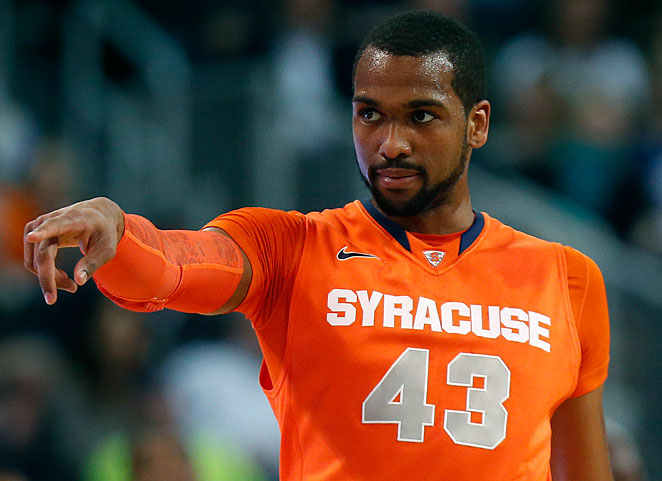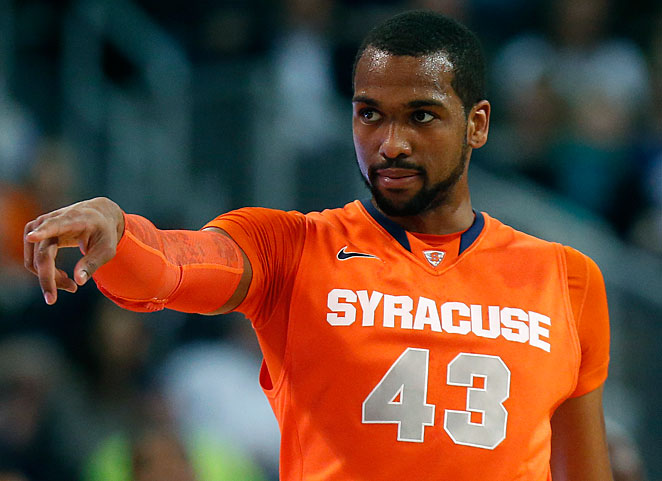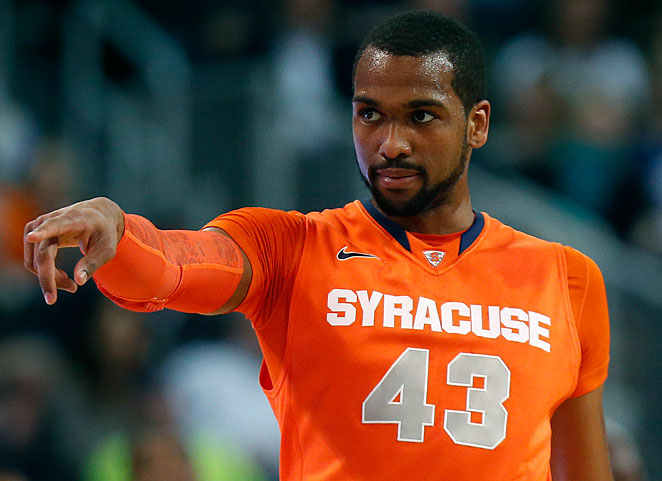 The Portland Trail Blazers have reportedly started to fill out their training camp roster in early August.
Shams Charina of RealGM.com had the story first and the intrepid Chris Haynes of CSNNW.com reported the same news a few minutes after.
#Blazers have signed former Syracuse forward James Southerland to a one-year, non guaranteed deal, @CSNNW is told.

— Chris Haynes (@ChrisBHaynes) August 8, 2014
Southerland, who appeared in 4 NBA games last year for the Charlotte Bobcats (1) and the New Orleans Pelicans (3), is the 16th player on the Blazers roster. However, this appears to be just a training camp signing if the contract is non-guaranteed.
As we've been over before, all of Portland's other 15 players have guaranteed deals for next season according to Mark Deeks.
Barring the spectacular, it's unlikely that Southerland makes the Blazers swallow the bitter pill of paying 16 players while only carrying 15.
However, one thing that could make the 6-foot-8 Southerland valuable is his perimeter shooting. According to DraftExpress profile, he's a three-point shooting specialist. He only had four games in the league and shot 3-for-6 from three-point rage in 30 total NBA minutes.
According to NBAdleague.com's stats, Southerland shot 32.3 percent from the three-point line on nearly five three-point attempts per game. He averaged 14.7 points and 6.5 rebounds per game but it's likely his potential as a three-point specialist/stretch-4 that intrigues the Blazers and other NBA teams the most.
Southerland averaged 13.2 points and 5.1 rebounds per game while shooting 40 percent from three on more than six attempts per game in his senior season at Syracuse.
Victor Claver's shooting has been the main thing that's undermined his ability to play that role for the Blazers. The Blazers got more comfortable with Dorell Wright in that role as the season went on. But in the playoffs, particularly against the Spurs, Wright had a forgettable performance after playing well in the series win against the Rockets.
As we have seen in free agency, having big men who can shoot is becoming a pricier endeavor every offseason.
Southerland doesn't appear to be anything more than a Training Camp invite, but his potential skill set is something the Blazers, and almost every NBA team, can never have enough of.