Report: Damian Lillard Makes First Cuts For Team USA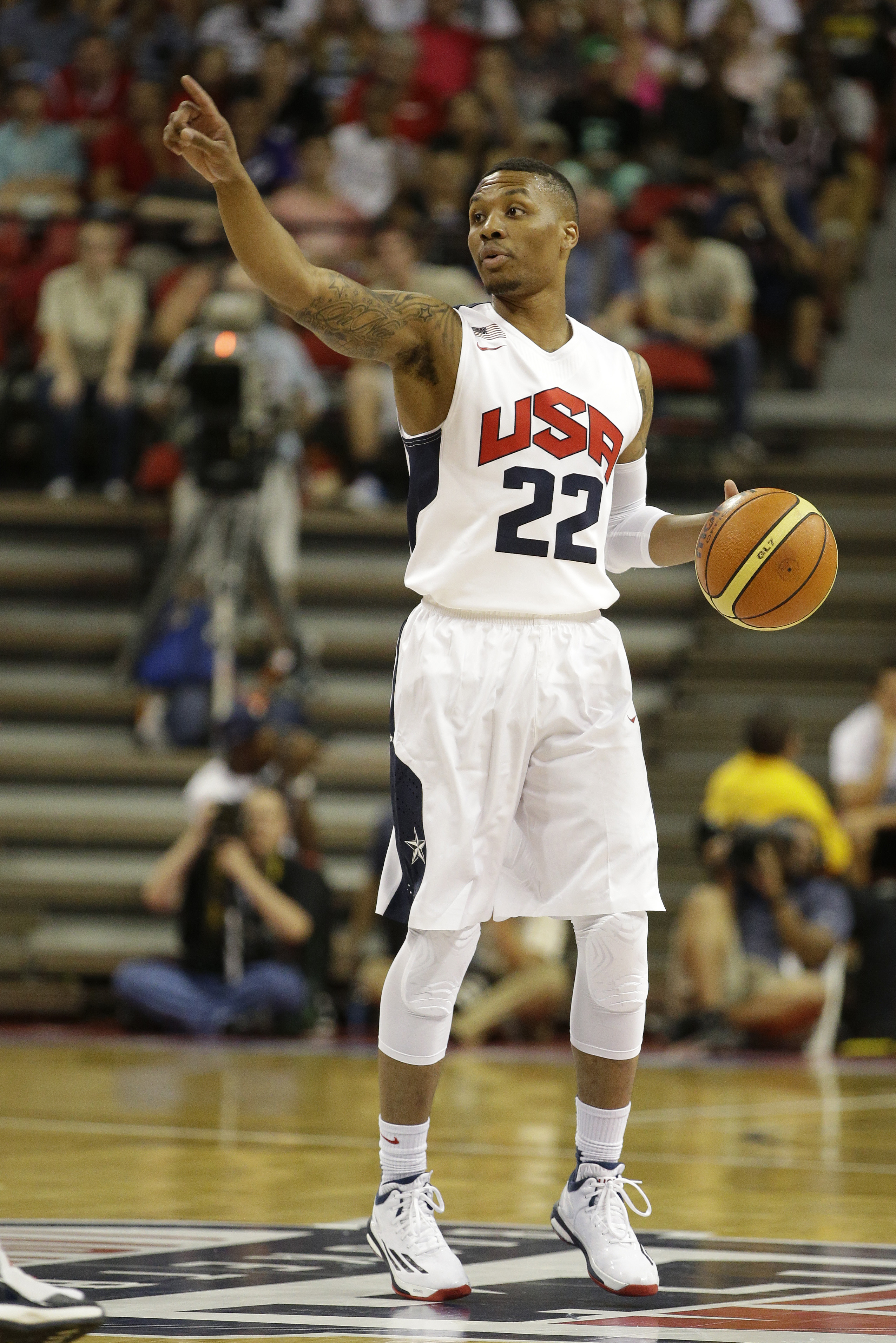 USA Basketball has reportedly began forming their roster for the 2014 FIBA Basketball World Cup later this month in Spain. Adrian Wojnarowski of Yahoo! Sports reports that Team USA has cut three players from the remaining roster. Damian Lillard was not one of those cuts and remains on the current 16-man roster.
USA Basketball cut Washington's John Wall, Bradley Beal and Atlanta's Paul Millsap today, sources told Yahoo Sports.

— Adrian Wojnarowski (@WojYahooNBA) August 4, 2014
The roster went down from 20 to 19 after Paul George's gruesome injury on Friday. The three cuts made today of Wall, Beal and Millsap bring the number down to 16 players.
Wall and Beal were thought to be in direct competition with Damian Lillard. Reports from the Team USA training camp indicated that Lillard had a good chance to make the roster.
Although USA Basketball managing director Jerry Colangelo said Team USA would only carry two "true" point guards, Lillard's ability to play off the ball has helped his candidacy.
There are still four more cuts to be made before the rosters are due on August 29. The final roster is expected to be set by August 23 when the team leaves for Spain.
Here's a list of the remaining players:
PG Stephen Curry (Golden State Warriors)

PG Derrick Rose (Chicago Bulls)

PG Kyrie Irving (Cleveland Cavaliers)

PG Damian Lillard (Portland Trail Blazers)

SG James Harden (Houston Rockets)

SG DeMar Derozan (Toronto Raptors)

SG Kyle Korver (Atlanta Hawks

SG Klay Thompson (Golden State Warriors)

SF Kevin Durant (Oklahoma City Thunder)

SF Gordon Hayward (Utah Jazz)

SF Chandler Parsons (Dallas Mavericks)

PF Kenneth Faried (Denver Nuggets)

PF/C Anthony Davis (New Orleans Pelicans)

C Andre Drummond (Detroit Pistons)

C Mason Plumlee (Brooklyn Nets)