VIDEO: Damian Lillard Is Good At This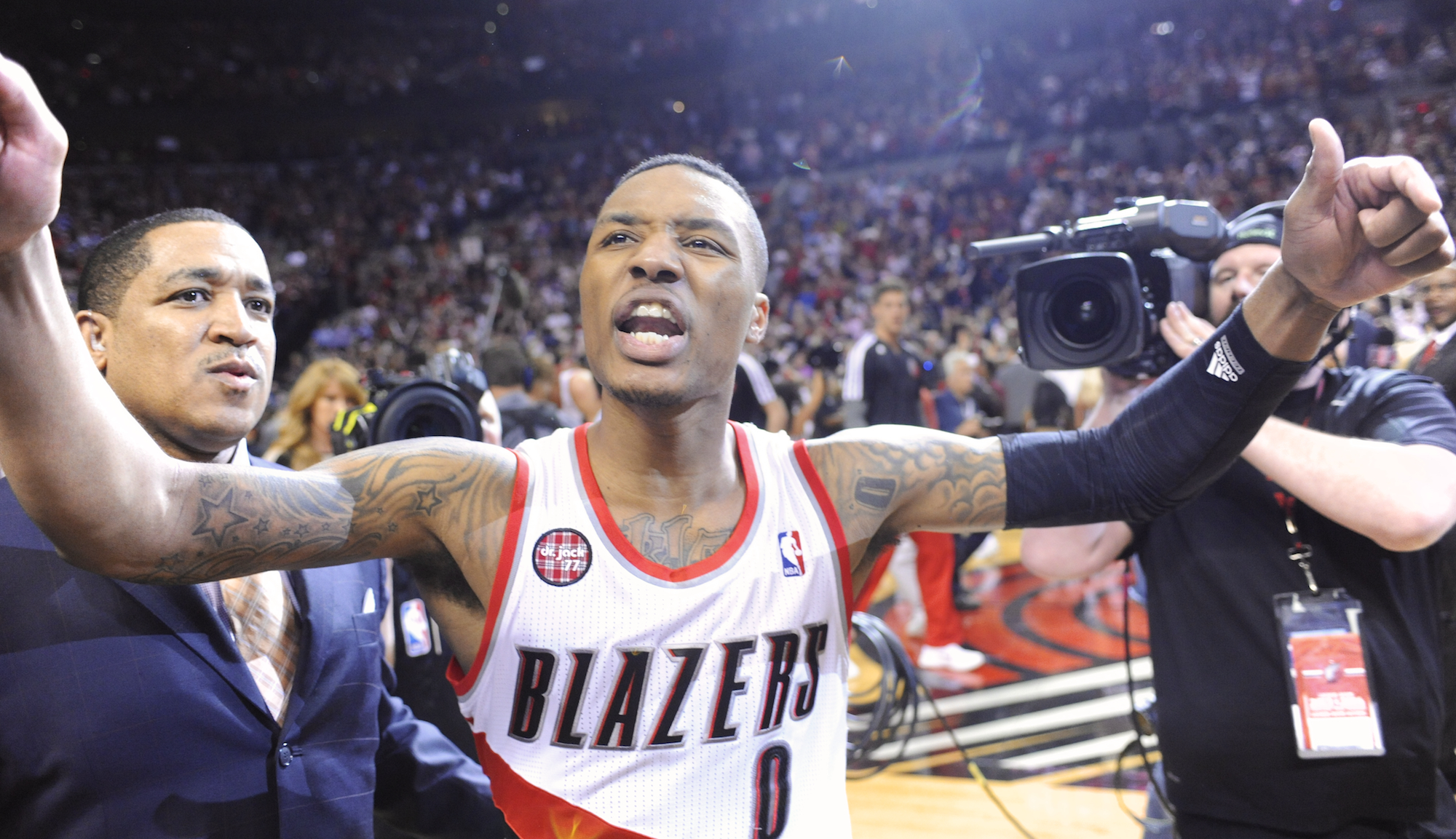 [youtube http://www.youtube.com/watch?v=Bh79idcy_FA&w=560&h=315]
Damian Lillard doing what Damian Lillard does, hitting buzzer beaters in the USA Basketball showcase scrimmage
Damian Lillard has been around the block a few times with this buzzer beating thing. So would playing against some of the World's Greatest with the stakes of trying to make Team USA change anything?
Of course not.
Lillard has an impeccable knack for timing and a flair for the dramatic, dealing with drama in undramatic fashion.
But after this one, even he had to smile a little bit. No Dame scowl on this one, perhaps cause he banked it.
Lillard scored 7 points, 2 rebounds, an assist and a steal in the first half of the USA Basketball Showcase.
The first cuts for Team USA are expected to happen tomorrow. Making shots like that or diving on the floor like he was here, can't hurt his chances.