Trail Blazers Announce Aug. 10 Celebration Of Life For Dale Schlueter At Memorial Coliseum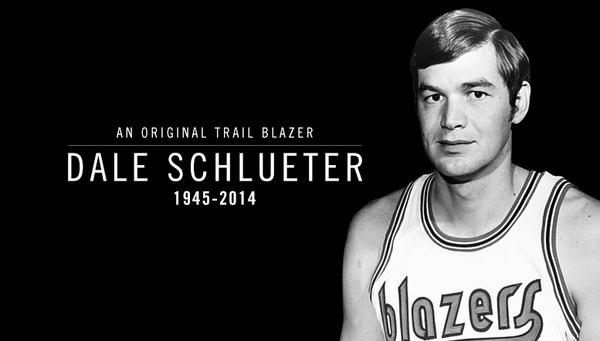 The Portland Trail Blazers announced on Thursday morning that there will be a public celebration of life for former player and ambassador Dale Schlueter who passed away on July 24 after a bout with cancer.
The celebration of life will be held by at the Memorial Coliseum on Sunday, August 10, at 2 P.M.
Schlueter was 68.
Schlueter was born in Tacoma, Washington and went to Colorado State University before being drafted by the then San Francisco Warriors with the 8th pick in the 6th round of the 1967 NBA Draft.
Schlueter went on to have a 10-year NBA career, playing three seasons in Portland from 1970-72 and in the 1977-78 season.
Schlueter has the distinction of being one of the original Trail Blazers during their inaugural season. Schlueter played the final season of his career in Portland before becoming heavily involved in the Portland community and with the team in an ambassador capacity.
In lieu of flowers, donations can be made in honor of Dale Schlueter to:
Providence Child Center
830 NE 47th Avenue
Portland, OR 97213
(503) 215-2400
Cards, letters and expressions of condolences should be mailed to:
The Dale Schlueter Family
c/o Portland Trail Blazers
One Center Court, Suite 200
Portland, OR 97227
(503) 234-9291