Reports: Blazers Damian Lillard Among NBA Stars Warned Against Playing In Cancelled Manila Event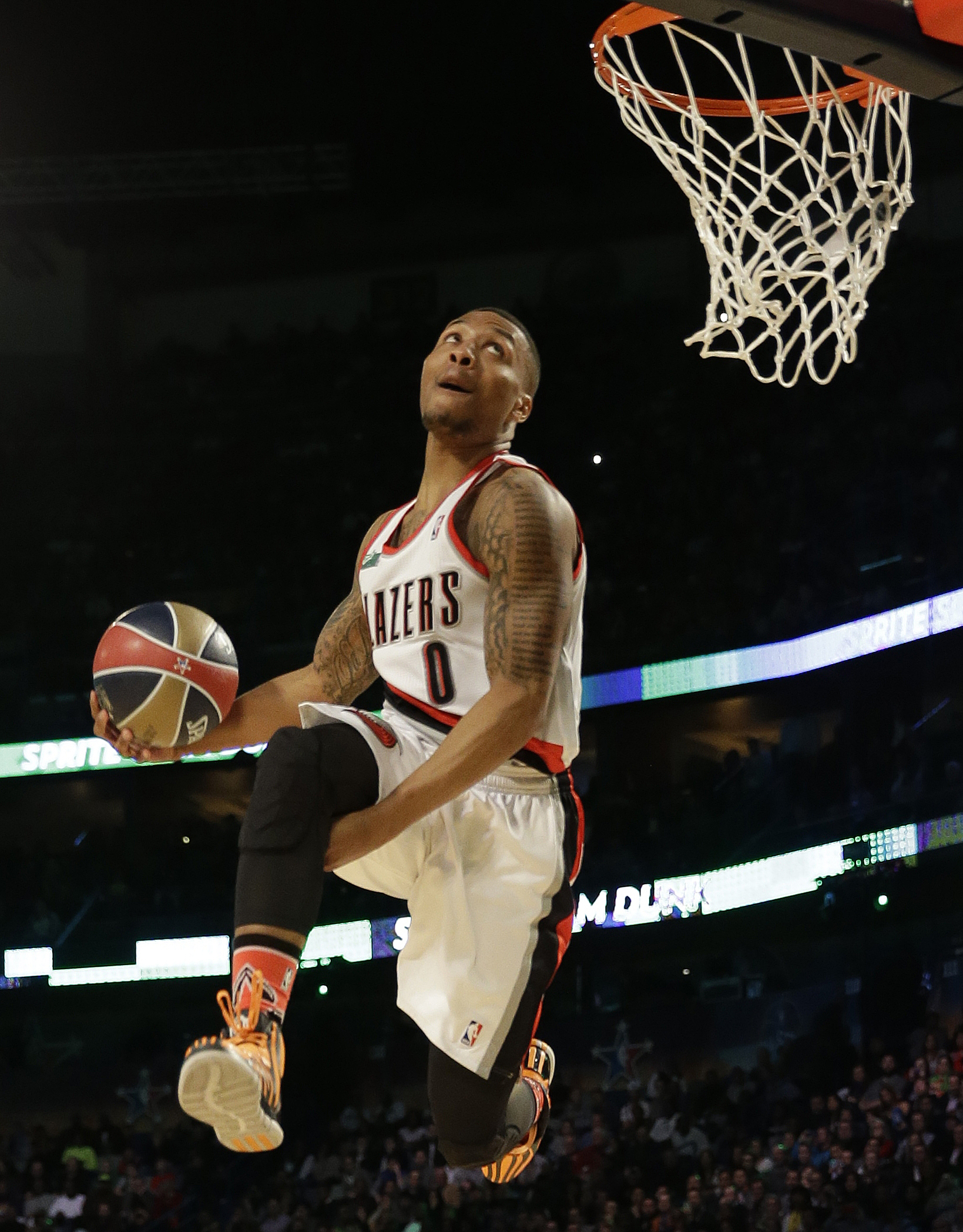 Damian Lillard is one of several NBA stars who was warned–and reportedly threatened with suspension and financial fines–about participating in a two-day basketball event in Manila in the Philippines.
Lillard has been in the Philippines for a few days now, touring the basketball-crazed country with several other stars. He posted this photo of him working at a clinic just the other day on his instagram page.
Adrian Wojnarowski of Yahoo! Sports reported that some players had agreed with local promoters to be paid $150,000 for a two-day appearance.
Other players on the tour of the Philippines included Houston's James Harden, Blake Griffin of the L.A. Clippers, Portland-area product and current Toronto Raptor Terrence Ross and 2014 Finals MVP Kawhi Leonard.
Several NBA stars, including Blake Griffin, James Harden, Kawhi Leonard and Damian Lillard, were scheduled to participate in promotional appearances in Manila this week, and the NBA has told its Players Association that the event organizers failed to gain league approval, sources said.

There were scheduled to be two days of exhibition events on Tuesday and Wednesday in Manila, but news reports out of Manila suggest that those events were canceled and ticket refunds were given to fans.

The NBA warned against violations that included "some kind of exhibition of basketball skills," including shooting games and dunk contests, an NBPA memo obtained by Yahoo Sports said.
According to one report from a sports website, spin.ph, in the Philippines, the event was meant to be tune-up event for the country's national team, which includes NBA player Andray Blatche, ahead of the FIBA World Cup later on this summer in Spain. The games were meant to be played after the clinics, according to the report.
Yahoo! Sports reports that the exhibition would include "short scrimmages and games of 'H.O.R.S.E.'"
The event was put on by Manny V. Pangialinan, a business-man and supporter of basketball in the Philippines, who reportedly apologized earlier today to fans who bought tickets for not getting the proper authorization for the event.
According to the same spin.ph report, the same organizing group staged an event in 2011 during the NBA lockout which included Kevin Durant, Derrick Rose and Kobe Bryant. However, since it was during the lockout they did not need to seek official NBA approval for the event.
Players play in pick-up games all over the country during the summer but for whatever reason this one caught the ire of the NBA. Apparently not all clinics and pick-up games are created equal, especially ones that come with a hefty check at the end.
(h/t to @nethrow on twitter for the first tip on the Philippines story)