Holdahl: Blazers To Wear Sleeved "Rip City" Jerseys In 2014-2015 Season
The day that we were all waiting for as a jersey-wearing public has finally come. The sleeved jerseys came into our lives as NBA fans the past two seasons, but now they've reached the shores of the Columbia and the Willamette.
The Portland Trail Blazers 2014-2015 "pride" uniform with the "Rip City" on the front will have sleeves according to Casey Holdahl of TrailBlazers.com. Every team is now required by the NBA to have sleeves on their "pride" uniforms, according to Holdahl's post.
Earlier this year the Blazers had a review of their jerseys and decided not to make any big changes on their standard jersey. Another new wrinkle to all NBA jerseys is the addition of a gold patch on the back of the collar celebrating championship teams.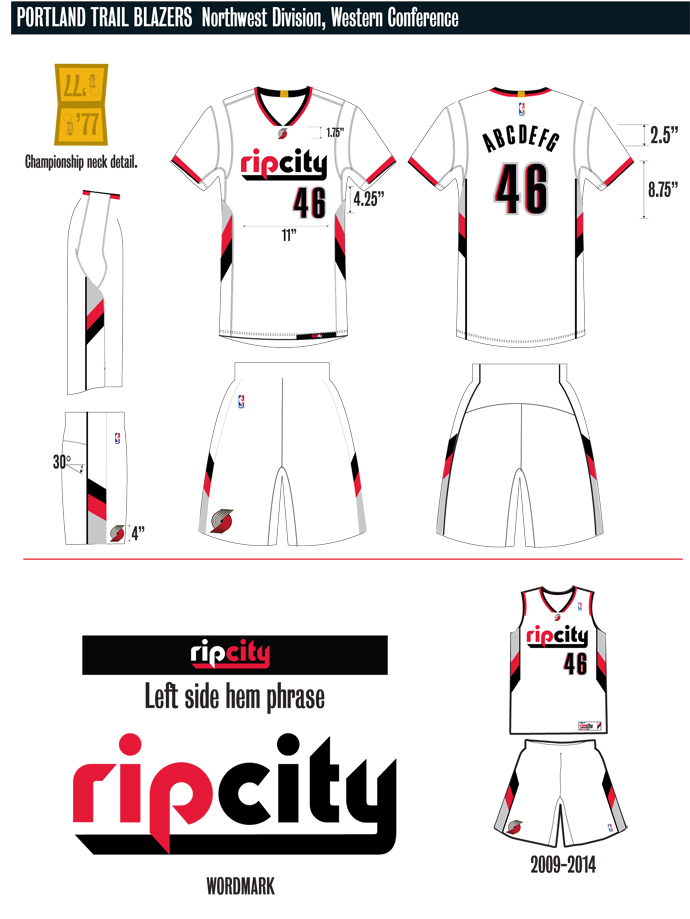 UPDATE 4:45 PM: Darren Rovell of ESPN.com tweeted a picture of the actual jersey shortly after we posted.
New Trailblazers "Pride" uniform pic.twitter.com/b2yM5rkuAp

— darren rovell (@darrenrovell) July 21, 2014
The Golden State Warriors were the first NBA team to debut the "modern" look with the sleeved jerseys back in 2013. If you were watching the Christmas Day games this past year, I'm sure you noticed that every team playing on that day was wearing the sleeved jerseys.
The sleeved jerseys have met mixed reviews among players and fans. However, one thing is for certain about them: they sell like hotcakes. And for all of the sleeveless jersey romantics who think the players can rise up against this madness: if LeBron couldn't prevent the sleeved jerseys from coming, nobody can.
As many have noted since the jerseys have been released, the sleeves are an opportunity to place ads should the league decide to go that route.
So, whether it is for moving product or potential ad placement, there's a lot of money involved with the decision to have these jerseys.
It appears that, unlike some other unsuccessful equipment updates (anybody remember the new ball fiasco of 2006-07?), the sleeved jerseys are here to stay.