Blazers Lose Thomas Robinson For Summer League With Torn Thumb Ligament In Win Vs. Hawks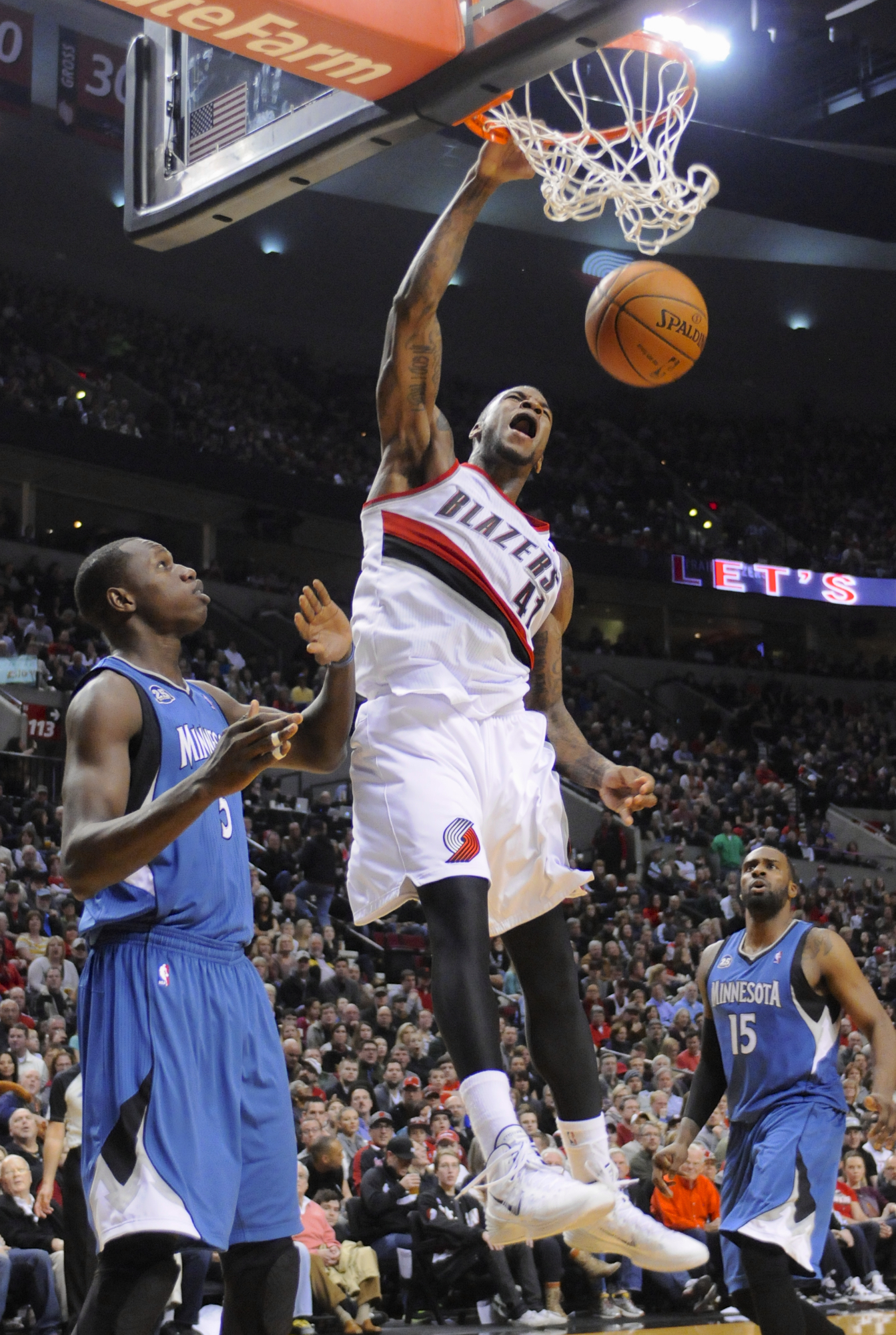 Just after the Blazers summer league team had put together their best performance of the week, they were dealt a blow when Thomas Robinson landed on his right hand in late in the third quarter of their 91-76 beat domination of the Atlanta Hawks.
Robinson will be out for the duration of Summer League. Chris Haynes of CSNNW.com reported the news and that he would be saying "adios" to Las Vegas for the rest of the summer league. The team later confirmed the injury and the extent of his treatment and outlook is still unknown.
The Blazers, it appeared, were just finding their stride and some stingy defense. Their defense and some very sloppy, perhaps sleepy, play from the Hawks led to a 2-hour highlight reel. CJ McCollum dropped 28 points and the Blazers seemed to be in transition all night long. Perhaps it was the closest the Summer League will ever get to Showtime.
I mean, Will Barton did this.
Robinson was involved to two of those highlight reel plays (below). He averaged 13.7 points, 8 rebounds, 2 assists and over two steals per game on 50 percent shooting. Although, his summer league  52 percent free-throw shooting was somewhat concerning.
[youtube http://www.youtube.com/watch?v=XPwAjedO0jE&w=560&h=315]
[youtube http://www.youtube.com/watch?v=z-0KfXQwRKE&w=560&h=315]
Robinson had started every game of the summer league. The most likely scenario, it would seem, would be to start Joel Freeland and Meyers Leonard in the front court.
The Blazers finished round robin play 2-1 and earned the 6th seed, and first-round bye in the Summer League tournament. They will play the winner of the Hawks and Warriors on Thursday at 3PM.