NBA Summer League Notes: Blazers Get First Win Over Rockets 75-67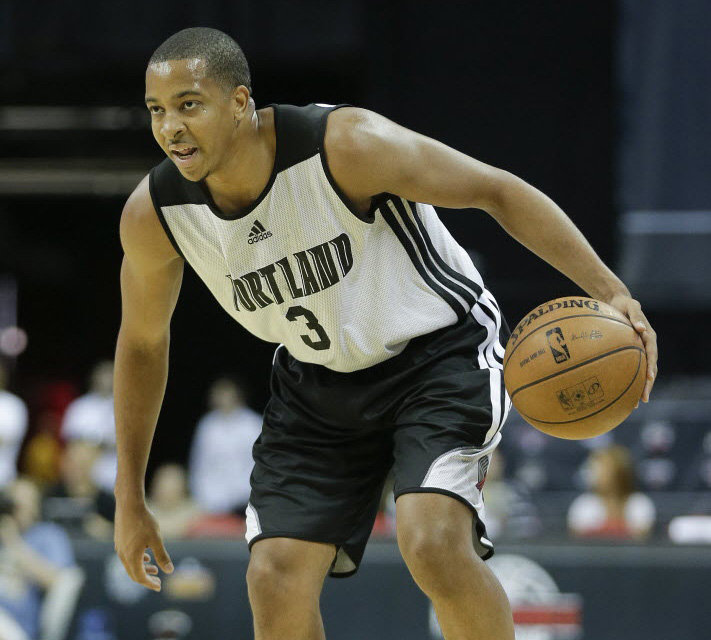 The Portland Trail Blazers bounced back after Saturday's loss with their first win of the 2014 Las Vegas Summer League. They defeated the Houston Rockets 75-67.
The Blazers started out well on both ends and suffered a mini-drought before correcting things in the final period to outlast the Rockets.
CJ McCollum led the Blazers with 19 points and 3 assists. Thomas Robinson finished with 14 points and 12 rebounds. Joel Freeland was close to matching his frontcourt mate with a double-double, finishing with 13 points and 9 rebounds.
The Blazers were in control for much of the game until Houston's Andre Dawkins got loose in the third quarter for nine points. However, David Vanterpool who was the Blazers coach on Sunday felt like some missed shots led to a lack of focus on the defensive end.
"I think we got a little stagnated offensively as well as defensively," Vanterpool said. "We started to let our lack of making open shots offensively affect our defense. We can't allow that to happen. We have to be more disciplined than that and I think we will be."
The Blazers held the Rockets to just 6 points in the final period. CJ McCollum and Will Barton helped close the game offensively, scoring 16 of the Blazers final 21 points.
The two also combined for the play of the game when McCollum found Barton for an alley-oop.
The Blazers don't play again until Tuesday when they face the Atlanta Hawks. We won't be here in Vegas for that but we will certainly keep you updated from afar.