Reports: Blazers Sign Point Guard Steve Blake To Two-Year Deal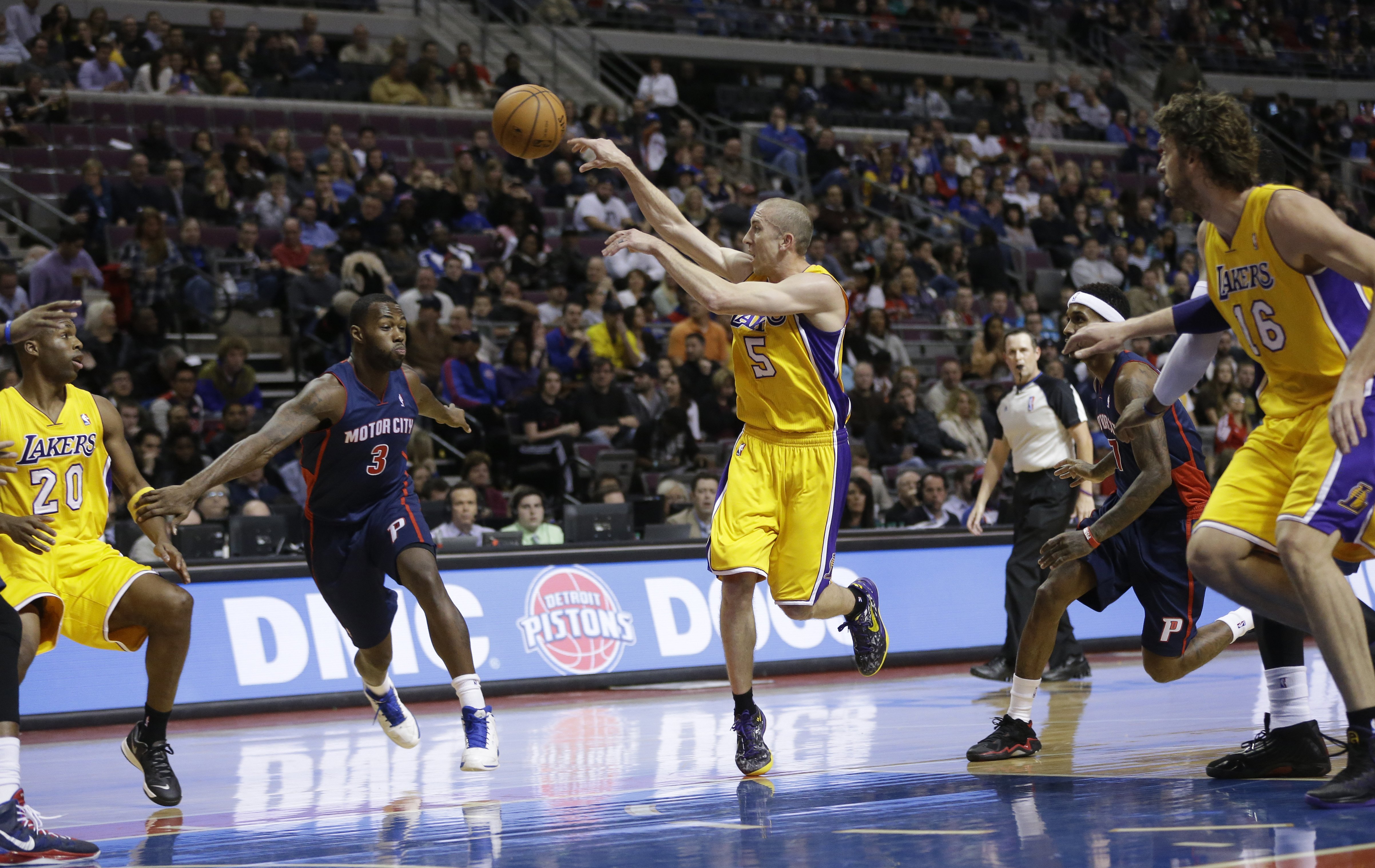 Yes, those are trumpets you are hearing.
Steve Blake is coming back to the Pacific Northwest for his third stint with the Portland Trail Blazers according to multiple reports. Yahoo! Sports was the first to report the Blake news.
Portland has reached an agreement with guard Steve Blake, league source tells Yahoo Sports.

— Adrian Wojnarowski (@WojYahooNBA) July 10, 2014
Steve Blake and #Blazers has agreed to a 2-year at the bi-annual with a player option on year two, a league source says.

— Chris Haynes (@ChrisBHaynes) July 10, 2014
As the reports indicate, Blake was signed using the Bi-Annual Exception (BAE) and they used their last free-agent exception. They used the mid-level exception to acquire big man Chris Kaman last week.
Blake played for the Blazers in the 2005-06 season before returning to Portland to play from 2007-2010. He was then signed to the Lakers before being traded at the deadline this past season to the Golden State Warriors.
Blake, 34, has been around the league now 11 seasons and played for Blazers head coach Terry Stotts in Milwaukee, although it was only 15 games. Stotts has said before that he enjoyed his brief time with Blake in Milwaukee before the end of his time as the Bucks head coach.
Of course, this means that Portland's 15-man roster is currently full and that Mo Williams likely won't be coming back to Portland after his one-year run in the Northwest.
Blake's toughness is probably his most-coveted skill but he's continued to develop his game, as a three-point shooter and caretaker. He was about average from the three-point line during his stint in Golden State, however.
Portland I'm sure is banking on that percentage going back closer to Blake's career average of 38.8 percent.
He's not going to take a lot of shots or end possessions, posting a far-lower usage-rate (percentage of possessions ended by a player by a shot, turnover, foul) than Williams.
Williams was obviously a huge part of the success of last year's team and Blake probably won't match Mo's pure production and shot-creation. However, this could be a sign that the Blazers want other guys on second units taking more shots.
Blake also posts a much better three-point rate, with over half of his shots coming beyond the arc compared to 29.9 for Williams.
Blake is a different player from Mo Williams and it remains to be seen how he will fit with this Blazers team and Williams' wild-card nature often gave Portland options when their offense was stagnant.
But this much seems clear: other Portland reserves (Chris Kaman and perhaps younger players as well) will get more looks when the back-up point guard isn't soaking up a high percentage of possessions.