Trail Blazers Announce 2014 Las Vegas Summer League Roster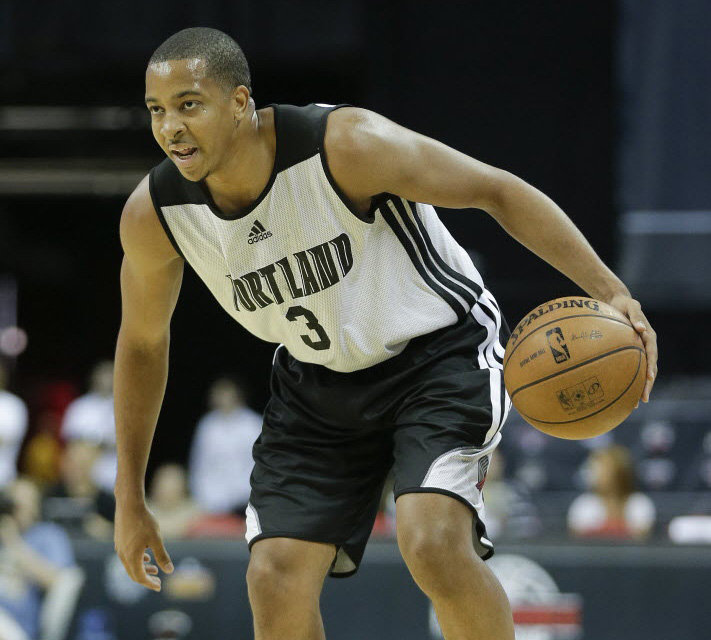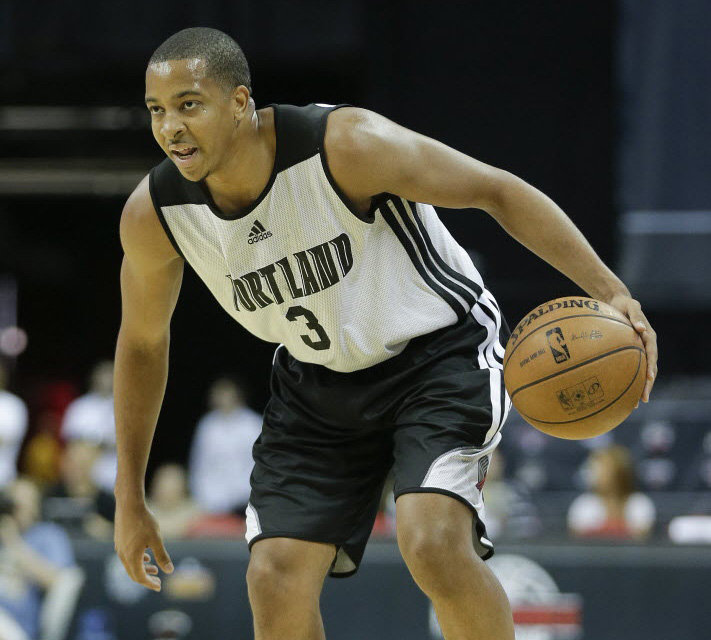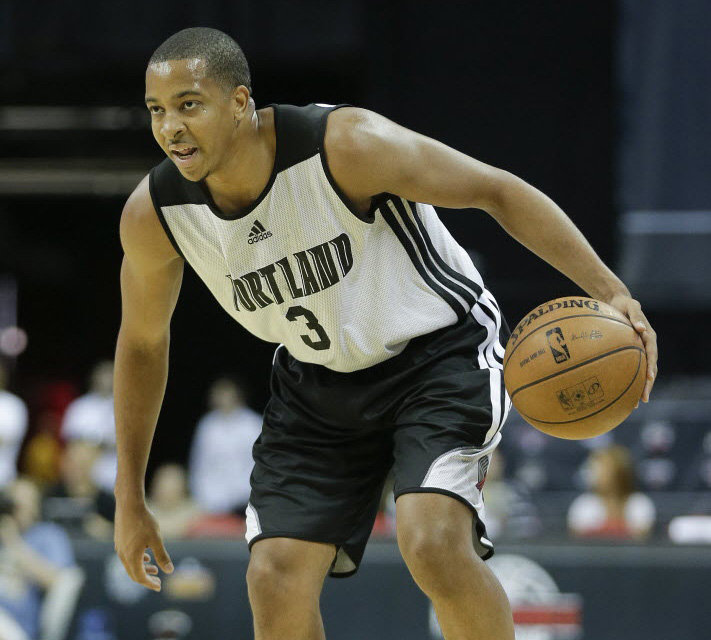 The Portland Trail Blazers officially released their roster for the 2014 Las Vegas Summer League on Monday morning.
The players currently on contract for the Blazers should get the majority of the playing time. CJ McCollum, Will Barton, Thomas Robinson, Meyers Leonard, Joel Freeland and Allen Crabbe round out the group of current Blazers that will be in Vegas.
The Summer League runs from July 11-21 and the Blazers will have practices this week in Tualatin before heading to Las Vegas.
Portland's first game is July 12 against the New York Knicks.
Here's the roster below.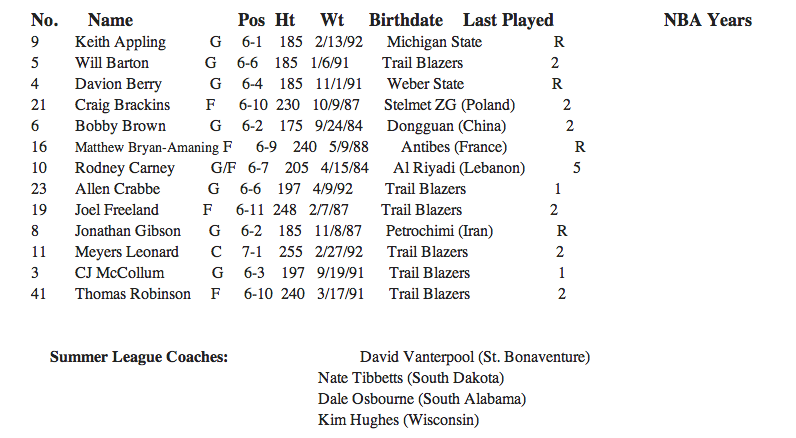 Although Freeland has been in the league for two seasons, he played Summer League when he was drafted in 2006. Victor Claver will not play in Summer League this season and is choosing to focus on playing for the Spanish National team ahead of the FIBA Basketball World Cup in Spain.
The Blazers do not have a designated head coach for their 2014 Summer League, as they did last summer. Assistant coaches David Vanterpool, Nate Tibbetts, Dale Osbourne and Kim Hughes will all share the coaching duties.
Only two players that were in the 2014 Draft class were added to the Blazers summer league roster in Davion Berry from Weber State and Keith Appling from Michigan State.
Among the rest of the players they've added, Bobby Brown is likely the most well-known around the league. He's been rumored to be a target of multiple NBA teams the past few seasons but has been playing overseas since 2010, most recently playing for Dougguan in the Chinese Basketball Association.
Joining Brown, other overseas players joining the Blazers summer roster include Craig Brackins (Poland), Matthew Bryan-Amaning (France), Rodney Carney (Lebanon) and Jonathan Gibson (Iran).
The Blazers have three preliminary round games but will play at least two more games when the Summer League goes to a tournament format. This is the second straight season of the Summer League's new format. The Golden State Warriors won last year's tournament.
All of the Blazers Summer League games will be carried on Comcast SportsNet Northwest.
I will be in Las Vegas for the start of Summer League as well as the practices leading up to it next week.