Trail Mix: Steve Blake Draws Interest From Blazers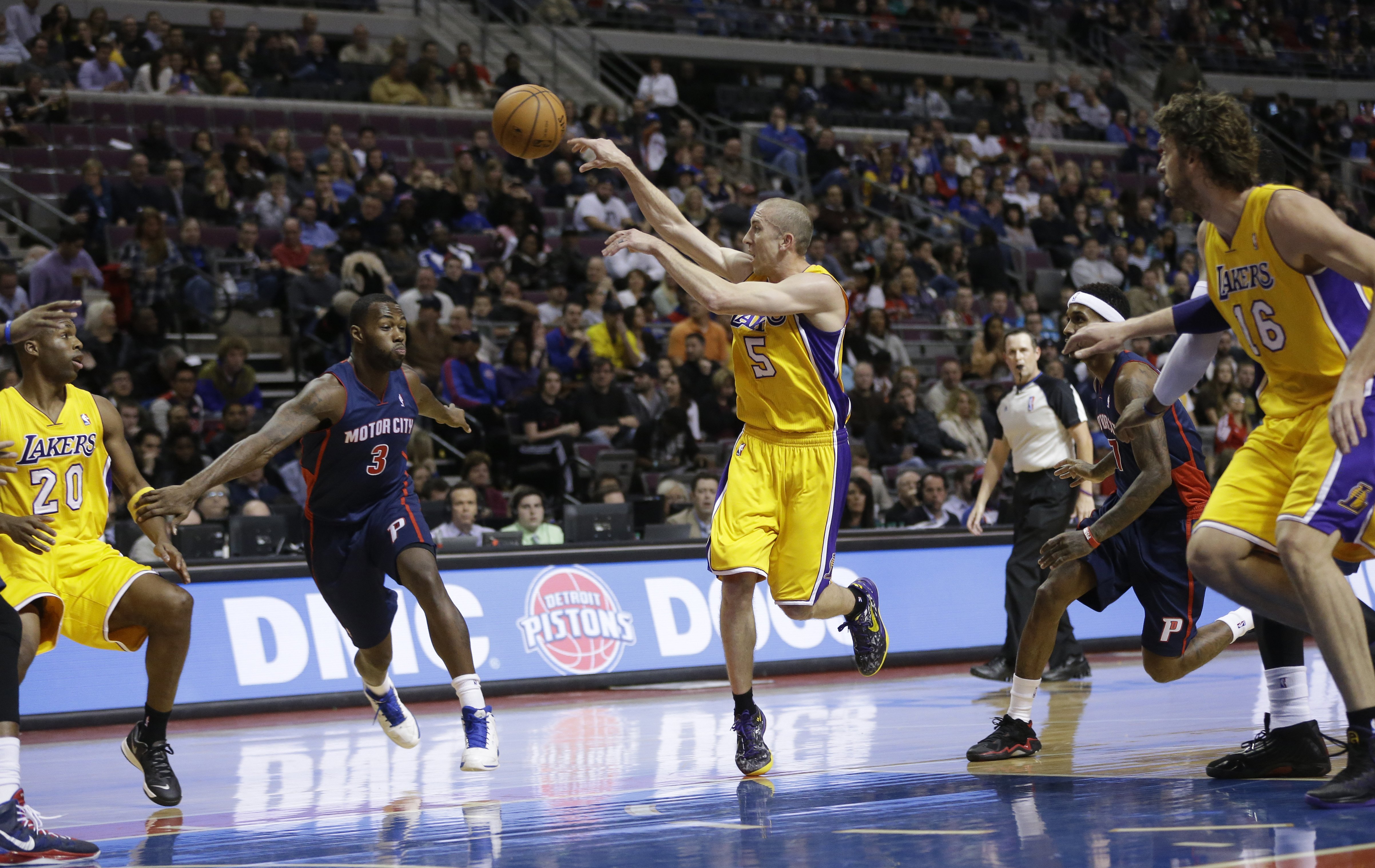 Free agency has been pretty slow. There have been very few big signings with Kyle Lowry re-signing with the Toronto Raptors being the biggest one so far.
Carmelo Anthony is reportedly meeting with Kobe Bryant and the Lakers today.
The dominos still have to fall.
But, the Blazers have still yet to sign anyone or fill one of their two open roster spots.
According to Chris Haynes of CSNNW.com, the Blazers sent out a "feeler" for former Blazers guard (played for Los Angeles and Golden State last year) Steve Blake.
In more Blazers-related free agency news, Brad Turner of the Los Angeles Times reports that Cleveland big man Spencer Hawes is seeking $8 million per season.
Hearing Spencer Hawes may be too expensive for Clippers, Seeking $8 million per, made $6.5 million last season

— Brad Turner (@BA_Turner) July 1, 2014
According to The Oregonian's Joe Freeman, Hawes is Portland's "No.1" target.
The news that Hawes is seeking $8 million would seem like bad news for the Blazers chances of signing him. The most the Blazers can sign Hawes for would be the full midlevel-exception, which would be just over $5 million per season.
Damian Lillard was on the "Danforth, Dirt and Sprague" show on 1080 AM The Fan in Portland. The audio can be found here (hat-tip to Ben Golliver).
Casey Holdahl has been doing some reporting from the Blazers offseason workouts over at TrailBlazers.com. He's already caught up with CJ McCollum and Thomas Robinson.
Most recently he talked to Will Barton, who is working on his point guard and plans to debut them at Summer League, which is just over a week away. .
So spurred by his desire to improve, Barton is back in Portland participating in structured workouts with the Trail Blazers' coaches. He's been especially focused on improving his skills at point guard, which is something he's been steadily working on since last season.

"We've been thinking about it since last summer," said Barton of playing the point. "Mo (Williams) might be coming back, Mo might not be coming back, but it was something I was thinking about either way. That's my whole thing, I really never worry about what's going on around me because I can't control that. I can't control if Mo comes back or if he does. I can't control if Coach chooses to play Mo or if he doesn't. My thing is: What can I do? So I wanted to sharpen my skills at point guard. I feel like I have a mindset for it and a skill set for it, so now it's just like, let's put it into action and see how he look doing it. I feel like, so far, I've been looking real good doing it."

With the Las Vegas Summer League right around the corner, those of us who don't get to watch practice will soon have a chance to see just how far Barton has come as a ball-handler and distributor. The play at Summer League tends to be guard-centric, as running an offense with non-roster players with just a week of practice can often lead to a lot of freestyling by ball-handlers, but Barton says trying to run the point, rather than scoring them, this year in Las Vegas.
As I noted on twitter yesterday, I've been waiting for this for two seasons since Barton is capable of some of the best passes on the team.
He and CJ McCollum will be handling the ball a lot in Vegas.
Have a good July 4th weekend and we'll have free agency and other offseason news as it comes in.