Trail Mix: Game 5 To Stay Alive, No Mo Williams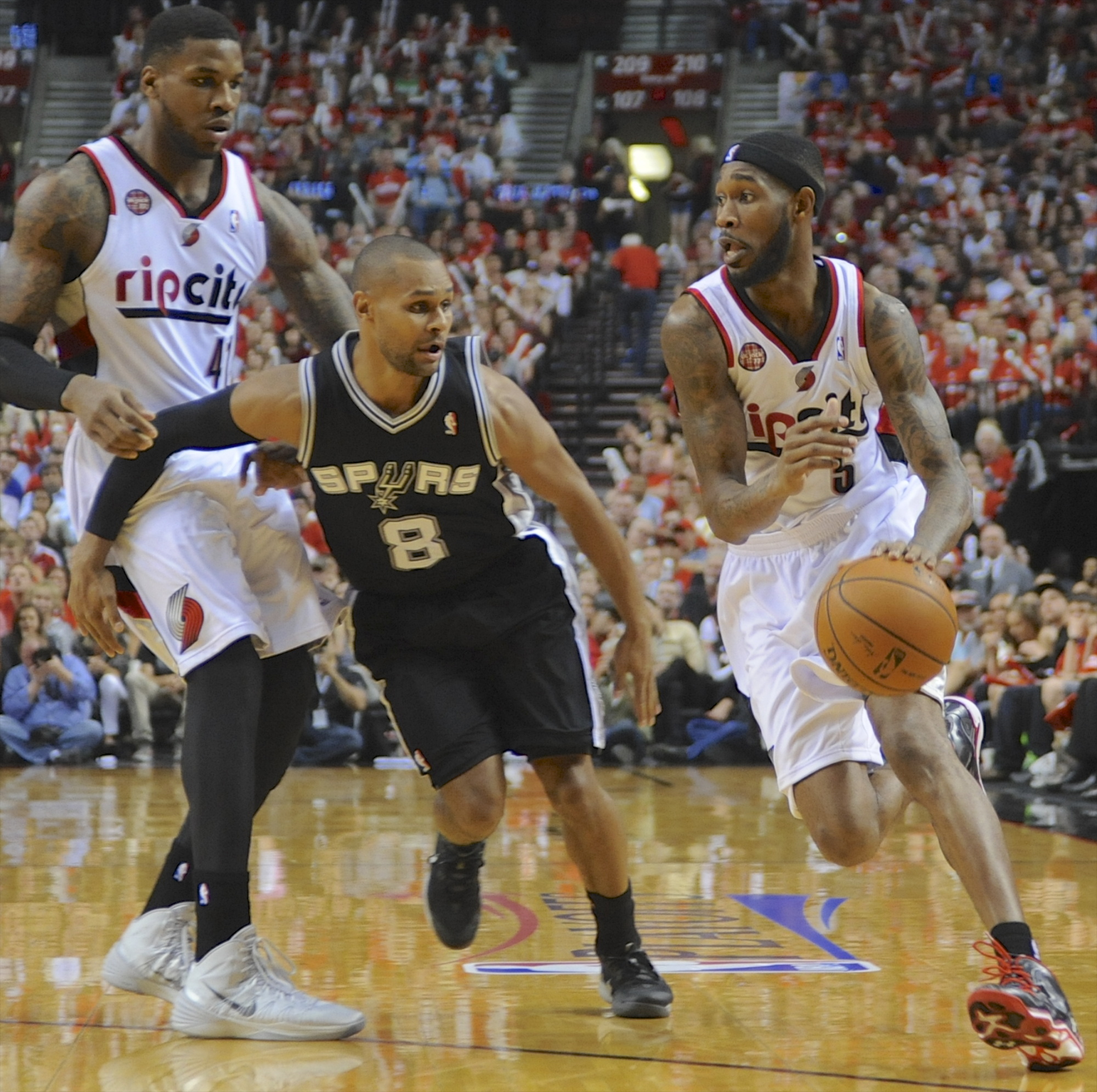 At 6:30 PDT the Portland Trail Blazers will try to keep their season alive in Wednesday's Game 5 in San Antonio. After falling behind in the series 3-0, the Blazers got a season-saving win in Monday's Game 4.
Here's a sampling of what the internets are saying about the Blazers prior to another elimination game.
Jay Allen of Fox Sports 620 AM reported earlier on Wednesday that the Blazers will be without point guard Mo Williams once again.
Per the @trailblazers, @mowilliams will miss Game 5 tonight with a groin strain. #BlazersTalk
Casey Holdahl of TrailBlazers.com reports that the Blazers will wear their Red alternate jerseys for the first time this postseason.
Trail Blazers are going with their alternate red jerseys for tonight's Game 5 versus the Spurs in San Antonio
In the words of The Oregonian's John Canzano, this series has been weird. Canzano's colleague Joe Freeman caught up with the TriMet bus driver who was on the bus which collided with the Spurs charter bus on the way to the Moda Center on Monday night.
"He said, 'If you move five feet, I can just get out of here,'" Bateman said. "But I was like, 'You just hit me, that's not really how it works.'"

Bateman, 27, needed information from the license of the Spurs' bus driver and was supposed to wait until his supervisor arrived to check out the scene. The other driver eventually relented and the two exchanged information. All the while, Popovich grew restless. He strutted off the bus to investigate and, before long, as if Bateman were NBA official Joey Crawford, Popovich pleaded with Bateman to solve the issue quickly.

"He came out and said, 'Hey, we've got to get going. Can you just move?" said Bateman, who has worked for TriMet for six months. "I was like, 'No. I can't move. I need to get his information. Once my supervisor gets here, you can move."
Blazers strength and conditioning coach Todd Forcier apparently didn't get any service while wearing Blazers gear in San Antonio earlier today.
Chris Haynes of CSNNW.com got some good quotes from Will Barton on what it meant for LaMarcus Aldridge to embrace him following his big game in Game 4.
It was LaMarcus Aldridge, the team's three-time All-Star, telling Barton how significant he was to the Trail Blazers extending this series out, sending it back to San Antonio for Game 5 on Wednesday.

"That meant the world to me," Barton told CSNNW.com. "Whenever you have a player of his caliber go out of his way to say how proud he was of me, that was just a special moment for me. It's something I'll remember for a long time."

…

"He's like my big brother," Barton said referring to Aldridge. "He looks out for me. I know that what he tells me is only for the betterment of me as a person and a player. That just motivates me even further."
ESPN tackled the question of whether the Blazers season will be determined a success regardless of whether they win another game in this series in a 5-on-5 post with Izzy Gutierrez, Zach Harper, Daniel Nowell, Kevin Pelton and Ohm Youngmisuk.
Fact or Fiction: Portland's season is a success regardless of Game 5.

Gutierrez: Fact. How many people had Portland in the playoffs at all? They know their weaknesses now, which is depth and maybe adding some athleticism. But the Blazers are further ahead than anyone projected at the start of the season.

Harper: Fact. The Blazers were hoping to be a playoff team this season after upgrading the bench and getting a year of experience under Damian Lillard's belt. Going into the season, there were concerns about LaMarcus Aldridgestaying. Months later, they were the 5-seed, made the second round, and have a great future.

Nowell: Fact. It would have been a success even if they'd been swept, though the fact that they took Game 4 takes a substantial amount of sting off. The Blazers arrived at this point earlier than even they expected, and now get to focus on the improvements that will let them go deeper.

Pelton: Another lopsided San Antonio win would reinforce the gap that still exists between the Blazers and the conference's best teams, but that's picking nits, given everything Portland has accomplished this season.

Youngmisuk: Fact. LaMarcus Aldridge and Damian Lillard gained valuable playoff experience and confidence. They know what they are capable of in the playoffs now. That should only make them better for next season.
Holdahl also has the transcript from Terry Stotts' Wednesday appearance on the Scott Van Pelt show on ESPN Radio, saying he believes the season has been a success already.
Final thought here: What would be a successful season for the Trail Blazers?

Terry Stotts: Well, we've already had a successful season. We knew this was going to be a special year and it already has been. Right now, it's go win Game 5. Beyond that, we'll see where it goes. I've been very proud of this team, the way its competed during the regular season, to win a playoff series for the first time in 14 years. We've done a lot of special things already this year and we certainly don't think we're finished yet.