The Second Quarter And Ability To Make Halftime Adjustments A Factor In Portland's Game 4 Win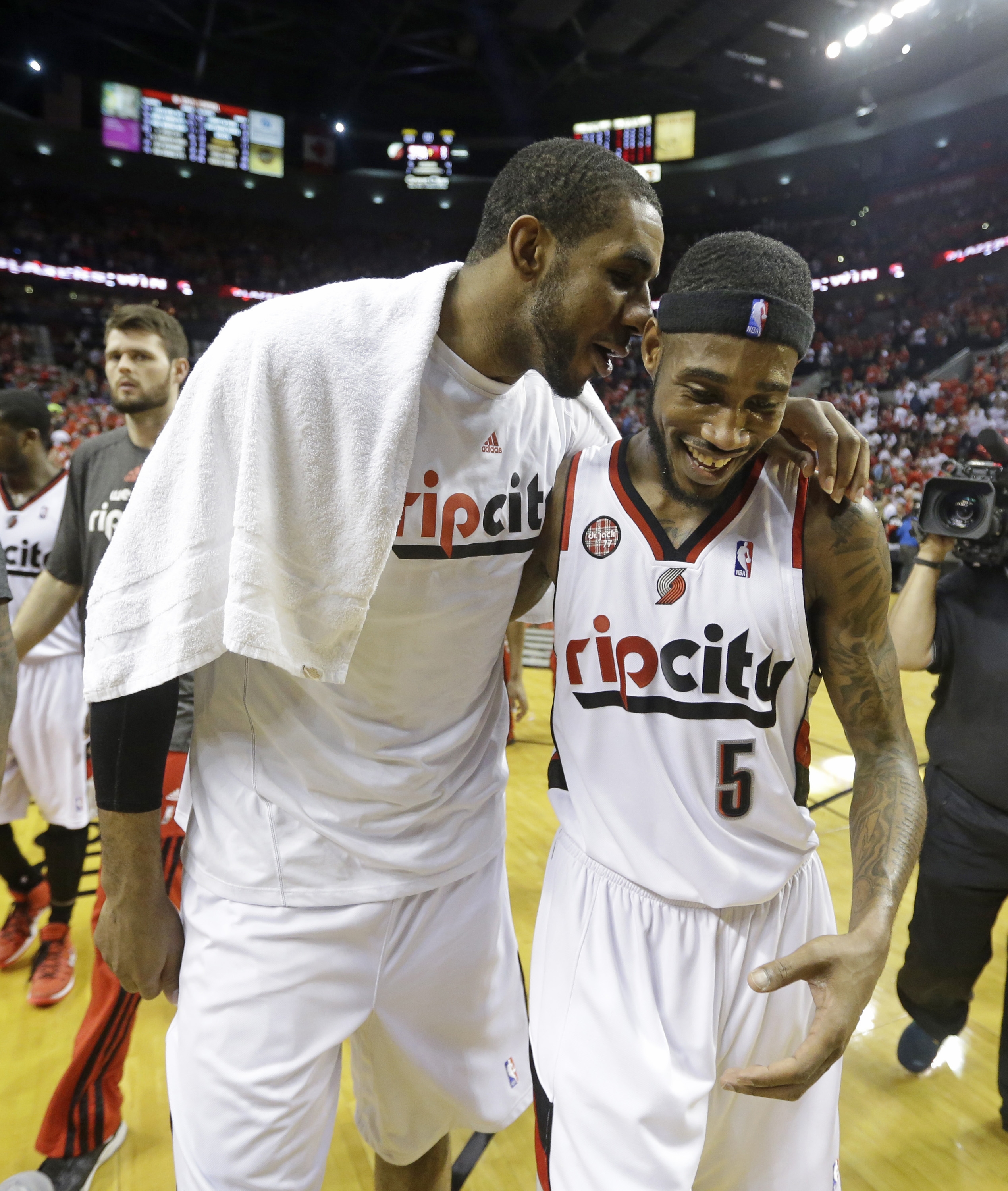 The Portland Trail Blazers finally got on the scoreboard in their best-of-seven Western Conference semifinal series against the San Antonio Spurs in Monday's Game 4 win.
A major key for the Blazers was keeping the second quarter close after losing the second period by an average of 13 points over the first 3 games.
When I asked Will Barton about the second quarter, Barton also saw the importance of that period in this series. His response was insightful to understand how the Blazers have handled coming into halftime when they've usually been down by close to 20 points in the firs thee games.
"That was a big deal in the series. I feel like our achilles heel is that second quarter," said Barton following the win. "We come into the locker room down 20 and we can't make adjustments. Everything is going wrong so Coach can't even say or pinpoint one thing, we're everywhere. And we knew if we came into a game and it was a game at halftime we can make the adjustments to win the game that's what happened tonight. We put ourselves in a position to win the game and it happened tonight, fortunately."
What Barton said here is insightful because it gives us a look into how the Blazers have had to handle the second halves. They're usually down by around 20 points and as Barton said, when you're down 20 it's like everything is going wrong.
With help from Barton and Thomas Robinson, who brought lots of energy and athleticism into the game, the Blazers were able to minimize their difference between their bench and San Antonio's, which led the NBA in points off the bench per game.
LaMarcus Aldridge and Terry Stotts both said the energy was better in the second quarter tonight and it showed in the box score.
Certainly making shots and the Spurs going 3/18 from three helped, but being close enough to make necessary adjustments was helpful and the Blazers won the third quarter by 15 points.
It was only one game but the second quarter tonight was a big reason why the Blazers were able to get on the scoreboard in this series.