Spurs R.C. Buford Wins NBA Executive Of The Year, Blazers Neil Olshey Finishes 3rd In Voting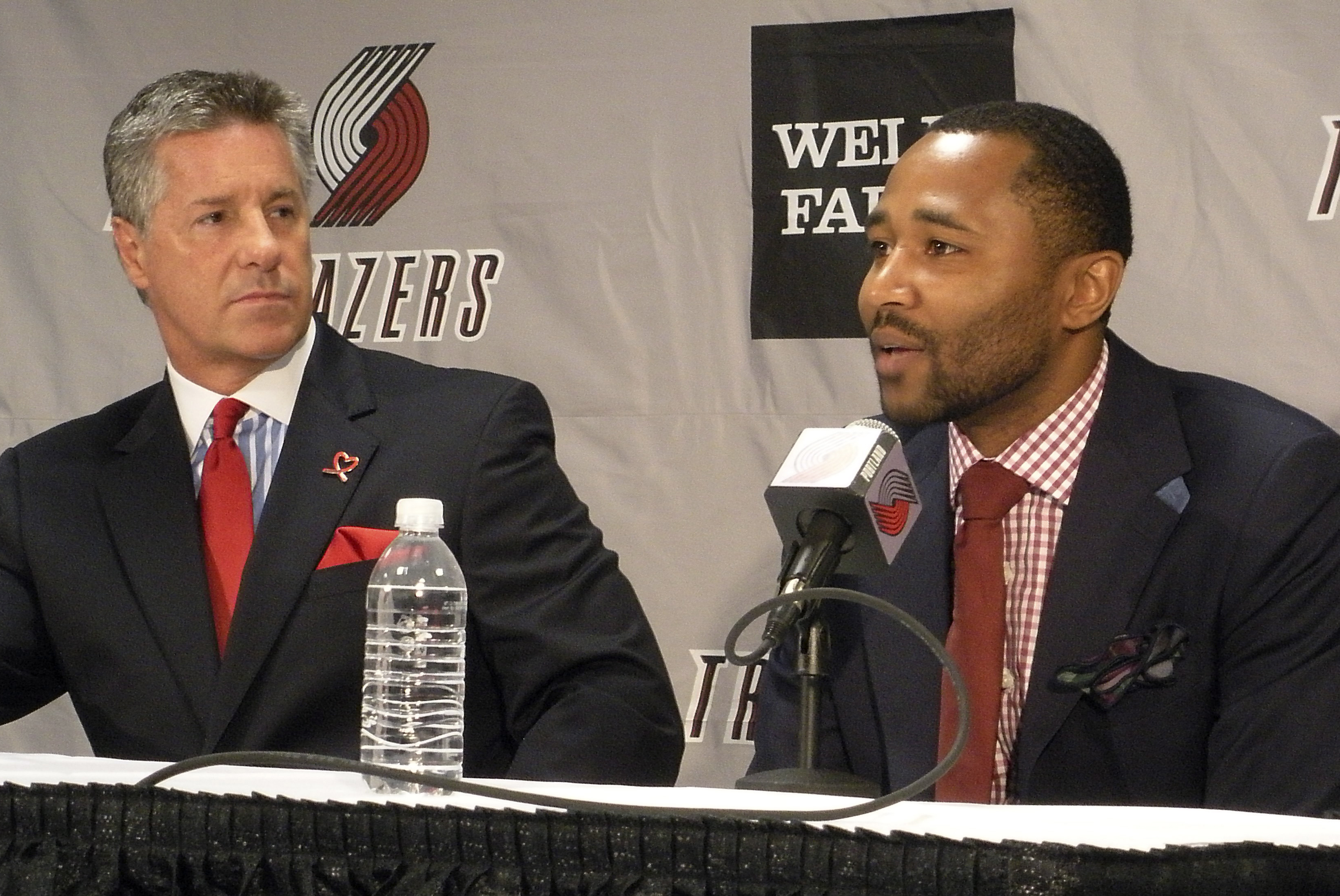 I guess even a 21-win jump from last season, the biggest jump in Trail Blazers franchise history, couldn't please everyone.
Rather it was longevity and a sustained excellence that was well-overdue to be rewarded that won the 2014 NBA Executive of The Year award with San Antonio's R.C. Buford taking home the honor.
This was Buford's 12th season as the General Manager of the Spurs, presiding over three title teams as the general manager. He also helped the Spurs become what many, if not most people in the league, consider to be the league's preeminent model for attaining and sustaining franchise success.
Olshey did a fantastic job in the offseason, particularly with the pick ups of Robin Lopez and Mo Williams but also Thomas Robinson, Dorell Wright and Earl Watson whose played mistake free when he's on the court but has brought a model of professionalism for their young players to follow.
Overall it was a great offseason for Olshey by finding the right mix of skills to compliment Portland's stars but also talent to win games.
Draft picks under Olshey have also had their moments such as Will Barton and CJ McCollum and then there is obviously Damian Lillard.
Olshey has built a team that is built to contend and they will certainly want to add more to their team but Olshey took over a team with a new coach that endured a locker room mutiny in 2012.
In less than two years on the job Olshey had a 54-win team and a playoff series win.
Phoenix's Ryan McDonough finished second in the voting. The Suns were expected by many prediction models and prognosticators to finish with one of the league's worst records.
McDonough made shrewd deals in the offseason such as acquiring dynamo guard Eric Bledsoe for a couple of second-round picks and Jared Dudley and then flipping Luis Scola to the Pacers for Miles Plumlee (Blazer Banter favorite) and Gerald Green. Green started a great deal of games and emerged as a dynamic scoring force. McDonough also hired head coach Jeff Hornacek who by all accounts maximized his roster.
Olshey did a great job but with Buford winning and McDonough finishing ahead of him, it certainly wasn't a case of those ahead of him were undeserving.