After Disappointment In Game 3, Nicolas Batum Says Blazers "Must Move On, Still Control The Series"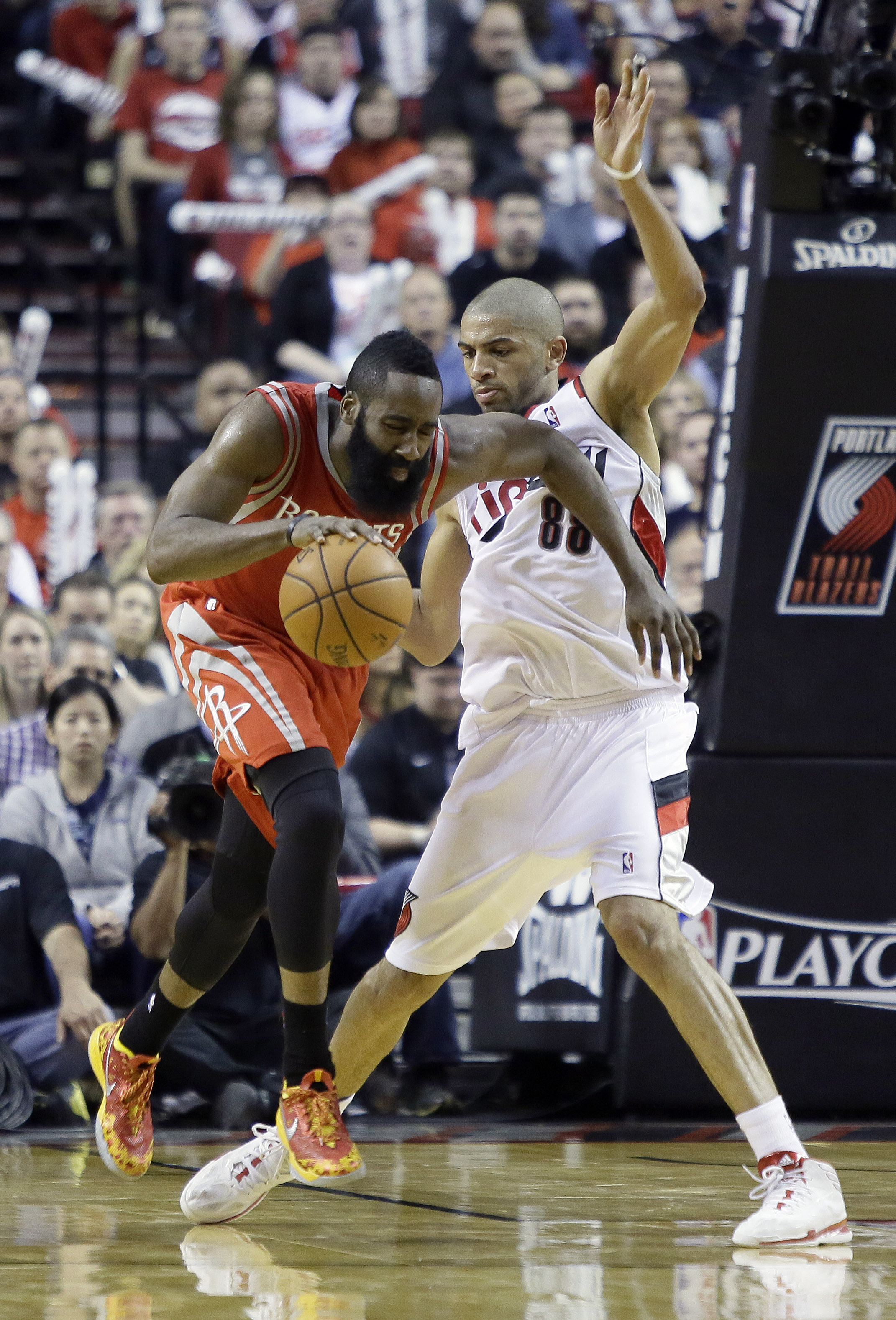 Nicolas Batum blamed himself for not making a potentially game-tying three-pointer. However, he, like many of the Trail Blazers urges that they have to move on.
"We had a good lead, up four. After the timeout we make plays, we make shots, they make shots. That's tough. I got to make the last shot too. I made the one to send the game into overtime but I had to make the last shot," said Batum following his 26-point, 9-rebound, 5-assist night.
There were a couple of other things that Batum and the rest of the Blazers were happy with: their defense on James Harden, as he scored 37 points on a woeful 35 field goal attempts.
The Blazers also feel like they dealt with Houston's biggest adjustments well but Batum felt like the Blazers can learn from a slow start that allowed Houston to get a 9-0 lead after the opening tip.
"They had a good start, we let them get confidence early," said Batum. "They started 9-0, 10-0 something like that. We can't let a team on the wall like get a good start. That's a good lesson for us tonight."
The Blazers felt like they let it slip away, but control of the series remains their's for now.
"We lost one game and we would love to be 3-0. Okay, we have to move on now. We still control the series up 2-1. Win the next game, we're up 3-1. That's tough tonight, it's tough for us tonight we lost at home. But after midnight we have to think about Game 4. We have to play the next one."
The next one will be Sunday at the Moda Center at 6:30 PM on KGW and TNT.