The Scouting Report: Houston Rockets, Game 2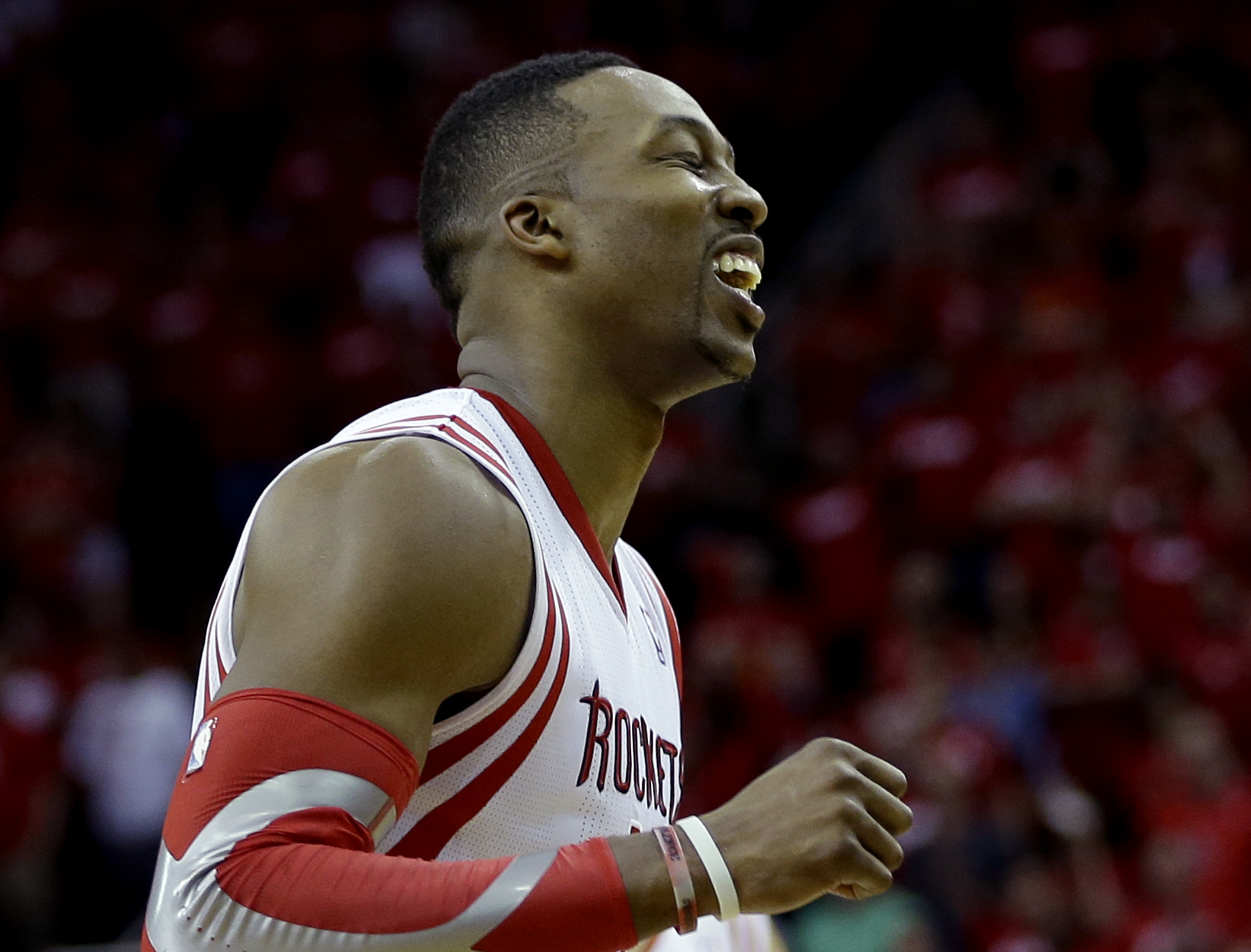 James Harden and Dwight Howard went a combined 17-for-49 in Game 1 of this series and they'll certainly have to be much better for them to get out of this series, let alone win an NBA Championship.
The Rockets came into the series as the team that had championship aspirations with superstars while the Blazers just had stars. In Game 1, it was the Blazers stars who looked super while Houston's didn't dominate their match-ups in the way many anticipated.
Dwight Howard had a total of 17 post-up plays in Game 1 per Synergy Sports against the combination of Robin Lopez and LaMarcus Aldridge. He turned his back and used post moves on other actions that weren't exactly "post-up plays," however.
After reviewing those post-ups, Howard went a total of 6-for-16 from the field and he went to the free-throw line only once. That only time out of a post-up was Robin Lopez's 6th foul that #BlazersTwitter and some Blazer Banter commenters are still waiting on an apology from the NBA about.
He went 2-for-4 against Aldridge in the post and he went 4-for-12 against Lopez. Howard had his fair share of easy misses that likely won't go the way they did on Sunday. I mean Howard missed an alley-oop jam on his first shot of the game. The guy didn't bring it and promises that he will lead but some credit needs to go to Portland's defense. Lopez and Aldridge also each had a block defending Howard.
Lopez played him straight up and then if Lopez got beat, especially late in the game, Blazers were there to help Lopez.
Nicolas Batum
Howard got by Lopez by going baseline for reverse lay-ups and here Batum smartly helps over to help Lopez contest the shot: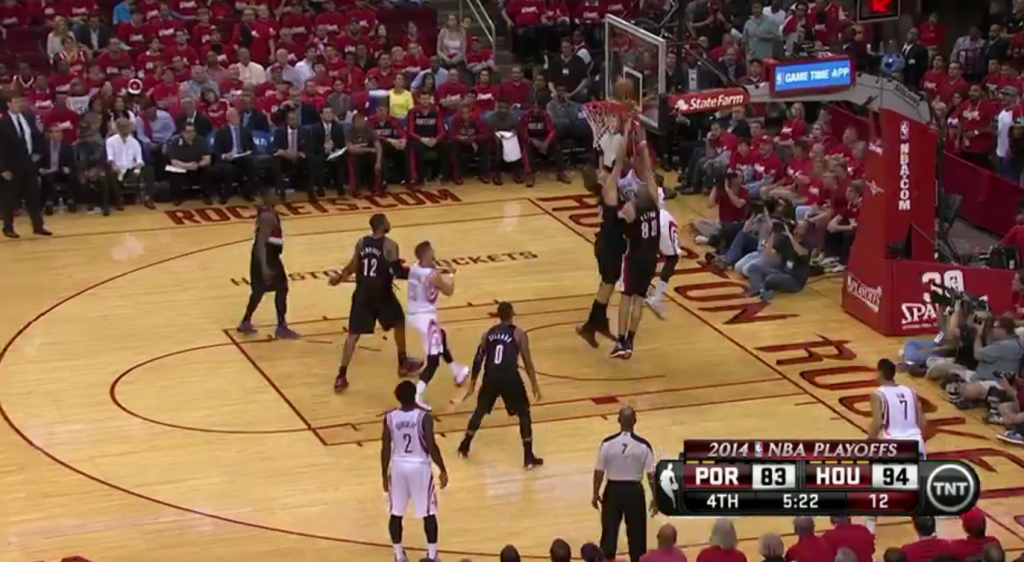 LaMarcus Aldridge
Aldridge comes baseline to bring help.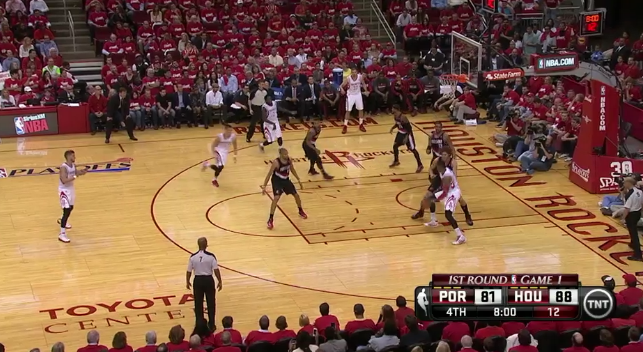 Howard had easy misses but the Blazers did a good job of helping. Howard overpowered and was quicker than Lopez for a few buckets.
Also, as Grantland's Zach Lowe noted, it will be interesting to see how much or if Kevin McHale will allow James Harden to guard Wesley Matthews before having him switch with Chandler Parsons. Matthews was inefficient in the post but it sure seemed like it wore Harden down.
The switch says enough that Houston didn't like it and Matthews did score on three of his six post-up plays against Harden with the inefficiency coming from the perimeter.
NBA.com/stats also has a some great match-up data from Game 1 including things like Chandler Parsons ending up shooting 2-5 and 0-2 from 3 against Nicolas Batum.
Mo Williams also didn't play particularly well in Game 1 for the Blazers and they will likely need him to do more unless Aldridge and Lillard can continue setting the basketball world on fire.
Jeremy Lin brought 14 points, 6 rebounds and 4 assists while Williams had 3 points, 2 assists, 2 steals and 2 turnovers. Williams' only three however was huge in the fourth quarter when Portland desperately needed it.
All of the pressure is on Howard, Harden and the Rockets but these teams are very even and expect a good game again. Portland shot a below average number from three and Houston's three-point shooters–Harden and Parsons in particular–were way off.
Both teams didn't have things that normally are there for them not come to fruition in Game 1 and the officiating was inconsistent  for everyone in nearly every single Game 1 around the league.
These teams are incredibly even and it smells like it could be seven games. It seems like the biggest question hanging over this series will be: how healthy is Patrick Beverley and how effective can he be playing with a sprained knee?
Harden and Howard now have to answer the questions that were asked of Aldridge and Lillard: can they step up? They've both had stellar performances in the playoffs and after what we've seen from the last two Western Conference teams facing 1-0 deficits, they're going to come back much stronger in Game 2.
As evenly matched as these two teams are, expect the Blazers to take some haymakers but still manage to hang around to make it interesting.
And then, who knows?
Images from NBA.com media stats site