The Scouting Report: Utah Jazz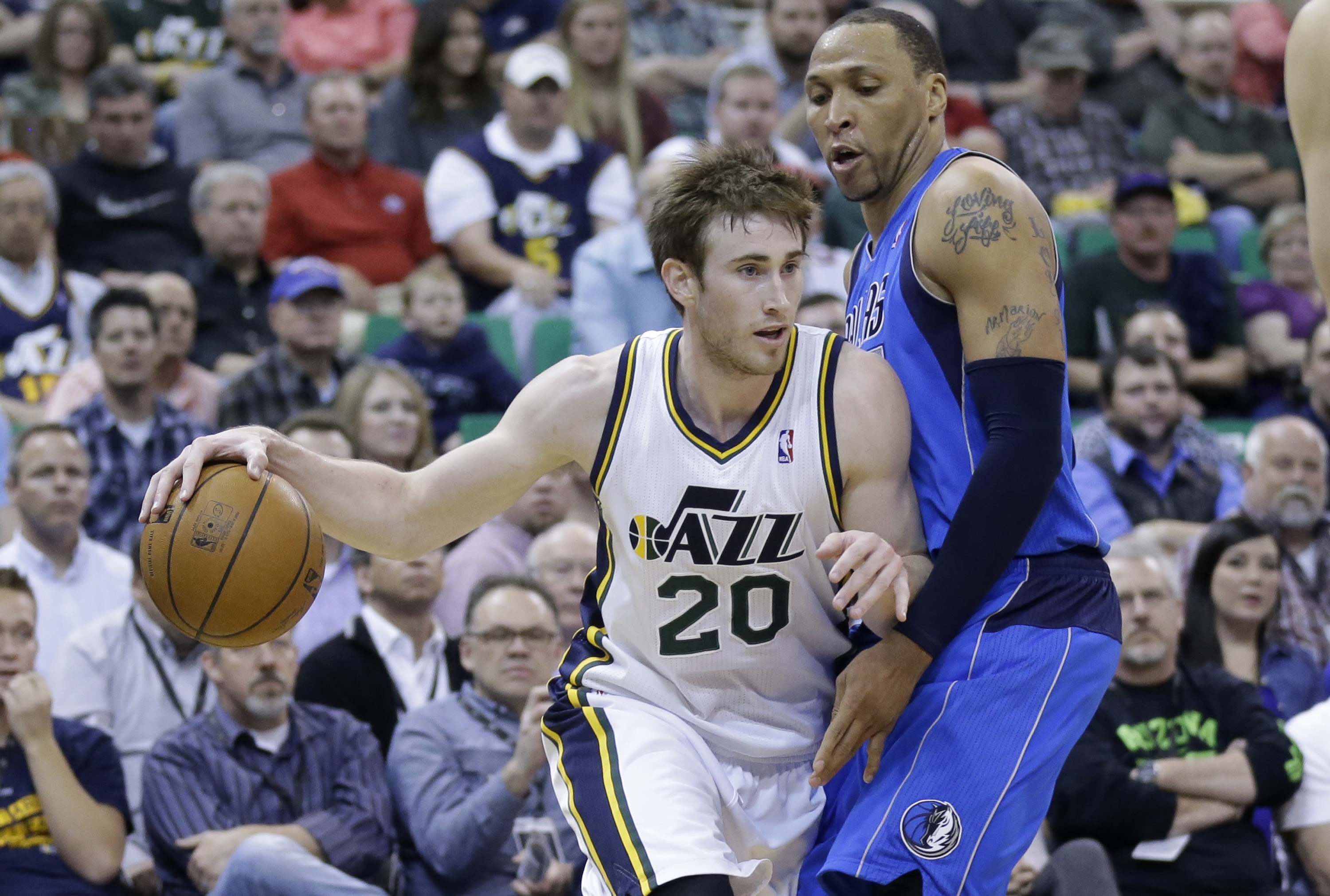 Projected starting line-up: Trey Burke, Gordon Hayward, Richard Jefferson (no, not a typo, just the Jazz), Marvin Williams, Derrick Favors
The Jazz weren't trying to be a great team or even a good team this season but that point isn't worth belaboring.
Who knows whether the team will bring back head coach Tyrone Corbin and what they will do about Gordon Hayward's restricted free agency in the offseason but they have found a point guard in Trey Burke.
Probably the biggest concern about Burke going to the next level was his size but he has all but erased those doubts as he has shown the same type of control and shot-making ability he displayed at Michigan.
Had his season not started late due to a training camp injury, Burke's Rookie of The Year bandwagon might be a little bit more populated. However, playing in Utah and missing the first part of the season hasn't helped him as the conversation has mostly been focused on Philadelphia's Michael Carter-Williams and Orlando's Victor Oladipo.
Gordon Hayward is a restricted free-agent going into the summer and putting up solid per-game averages of 16 points, 5 rebounds and 5 assists per game. However, it still remains to be seen whether he can ever ascend to the superstardom that Utah would need him to to build a contender around him.
His player efficiency rating is still far below what you would like to see from a guy who is supposed to be your best player, his three-point shot is still below-average and his high turnover rate is a concern. Part of the reason those numbers are low could be that the roster they have allows opponents to focus more attention on Hayward.
Another factor in evaluating Hayward to consider is that the Jazz have asked him to become more of a playmaker on the wing than he was in past years playing around Paul Millsap and Al Jefferson. He was mostly a spot-up shooter and transition outlet but according to Synergy Sports, he's ran more pick and rolls than any other type of action.
As we've seen with Nicolas Batum's growth as a playmaker, often one of those growing pains is turnovers.
Big men Derrick Favors and Enes Kanter have decent numbers and have had some good games this season trying to fill the shoes of their two bigs that left in free agency.
Favors received a hefty extension before the season started and needs to work on his offensive game, especially with his back to the basket. He's been a good pick and roll partner for Burke and Hayward but still struggles getting his own shots in the post, like most big men do these days.
Although they aren't very good, Utah will play a style of play that has troubled the Blazers this season by starting the mobile Marvin Williams at power forward. These types of spacing line-ups usually cause the Blazers to switch on pick and rolls so involving floor-spacing power forwards.
The Jazz are also a more dangerous team at home and they've even got a win at home against the defending champion Miami Heat so things won't be easy.
They've also been beaten handily at home a few times so if Portland gets out to a fast start they can put this game away early ahead of an important clash with the Warriors on Sunday.