Trail Mix: Blazers Healthier Than Most And Dorell Wright Gets Engaged?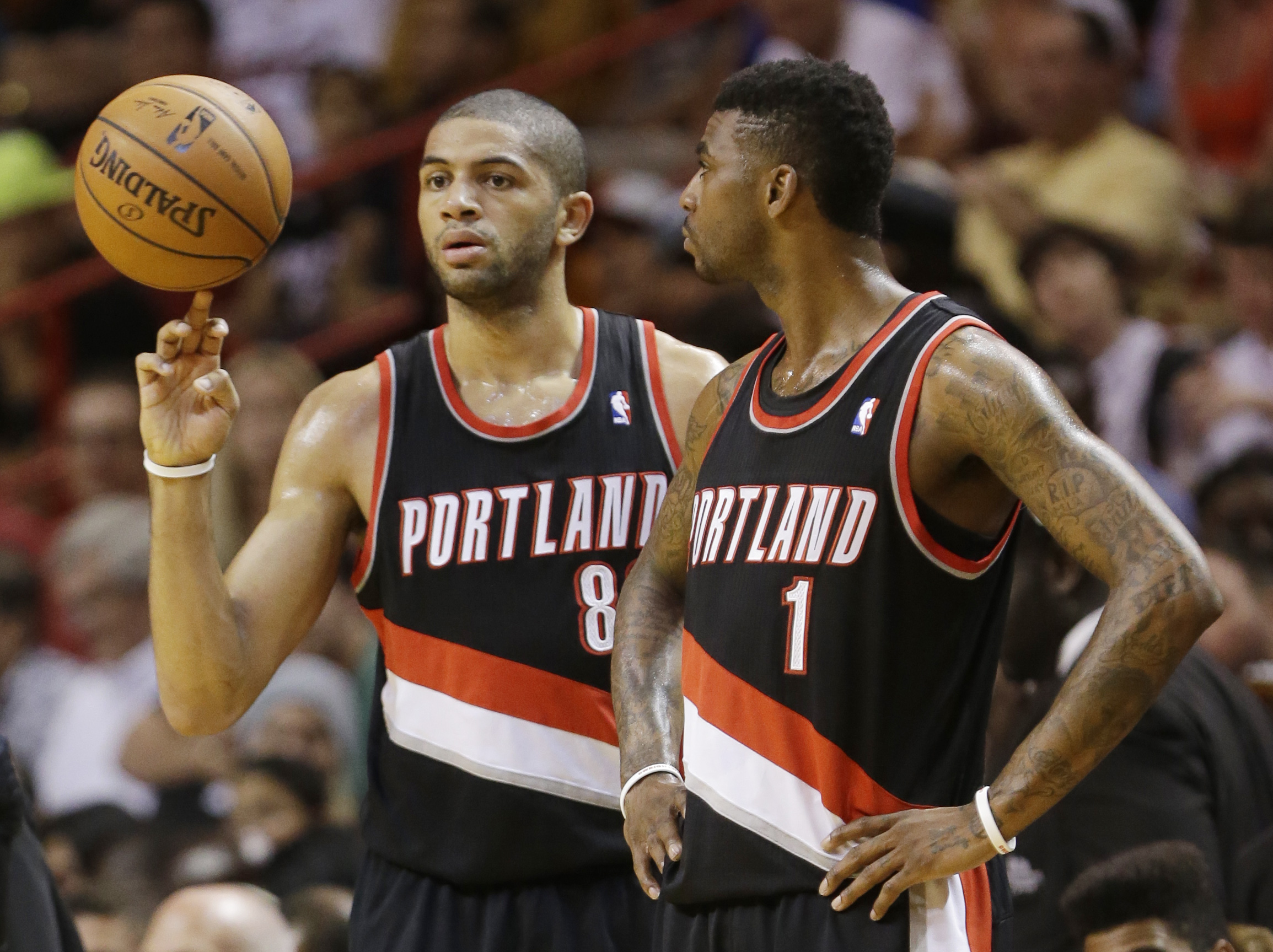 Snack time!
Kevin Pelton of ESPN.com's insider section wrote in today's Per Diem column about how injuries impact teams.
The Blazers aren't alone in parlaying good health into exceeding expectations. The Toronto Raptors have been healthier than any other team in the league en route to a near certain Atlantic Division championship, while the Indiana Pacers have stayed healthy as part of their challenge for the top seed in the Eastern Conference postseason.

Looking beyond those examples, leaguewide numbers confirm the importance of health to making or breaking a season in the NBA.
By Pelton's numbers, the Blazers have had the fifth fewest games missed because of injury, the fourth fewest minutes and the fourth lowest WARP lost to injury. WARP, for those that need a refresher is, Wins Above Replacement Player which is calculation about how much better a player is than a "replacement level" player.
More great stuff in there and lots of good info on the Blazers. Read the rest here.
So it appears there is cause to celebrate for Dorell Wright.
Judging from these two Instagram posts from him and his brother Delon, who also tweeted congratulating him for his engagement, it appears that he is now engaged to longtime girlfriend Mia Lee. Wright lives in Los Angeles in the offseason so I guess right before he plays the Lakers was better time than ever to pop the question.
Wright hasn't spoken to media about it yet but I don't think this is an April Fools joke.
Casey Holdahl of TrailBlazers.com has a gold mine of great quotes where every Blazers player and Coach Stotts tell their stories of when they got technical fouls at the ForwardCenter blog . My favorite via "The People's Champ" Will Barton:
"This year when the ref game me that foul. Who were we playing against? You remember that game we got crunk? I think it was the game T-Rob got the block and I got the dunk (versus the Timberwolves on Feb. 23). I ain't even do nothing! He gave me a tech doing like this (makes international "What did I do?" gesture) putting my hands up." — Will Barton
"That game we got crunk?" was the only way to describe that game. So many other great quotes including one from Stotts' playing days in France which was quite hilarious.
Update: A couple of more goodies
More gold from Holdahl from his shootaround notes including Robin Lopez, whose birthday is today on April Fool's Day no less, on RoLo's trip to Disneyland.
"One of the traditions that I've had — and it actually worked out nice because the friend is in town — is there's two sets of brothers that (identical twin brother) Brook and I are really close friends with and ever since seventh grade we've gone to Disneyland together. So I was able to go with one of those friends. We went out for dinner and went to Disneyland for a couple hours after that. It actually worked out perfectly being in L.A."

One might think, at 7-feet tall and 255 pounds, that Lopez might not be too large to ride the rides. Not the case. While there are minimum height requirements, no such maximum restrictions must exists, as Lopez rode Big Thunder Mountain, the Haunted Mansion and Pirates of the Caribbean, his personal favorite, on his birthday trip to the Happiest Place On Earth.
Some more good stuff from RoLo in there including his threat to sue the author of the Harry Potter books, J.K. Rowling.
Via Kerry Eggers of the Portland Tribune, Joel Freeland is eyeing a return for the playoffs and isn't 100 percent yet:
Freeland is shooting daily and working out with assistant coaches, but is limited in what movement he can do. He hasn't yet returned to the Blazers' infrequent practice sessions and isn't sure when he'll be able to run full-speed.

"Lateral movements still get me," Freeland said. "Running backward is OK. Running forward isn't too bad, but I still can't go 100 percent."
The Freeland storyline has quietly ended up having a major impact on the Blazers and the Western Conference. Their chances in the playoffs, especially should they face Dwight Howard, are much better adding a third big man who they can count on.