The Scouting Report: Los Angeles Lakers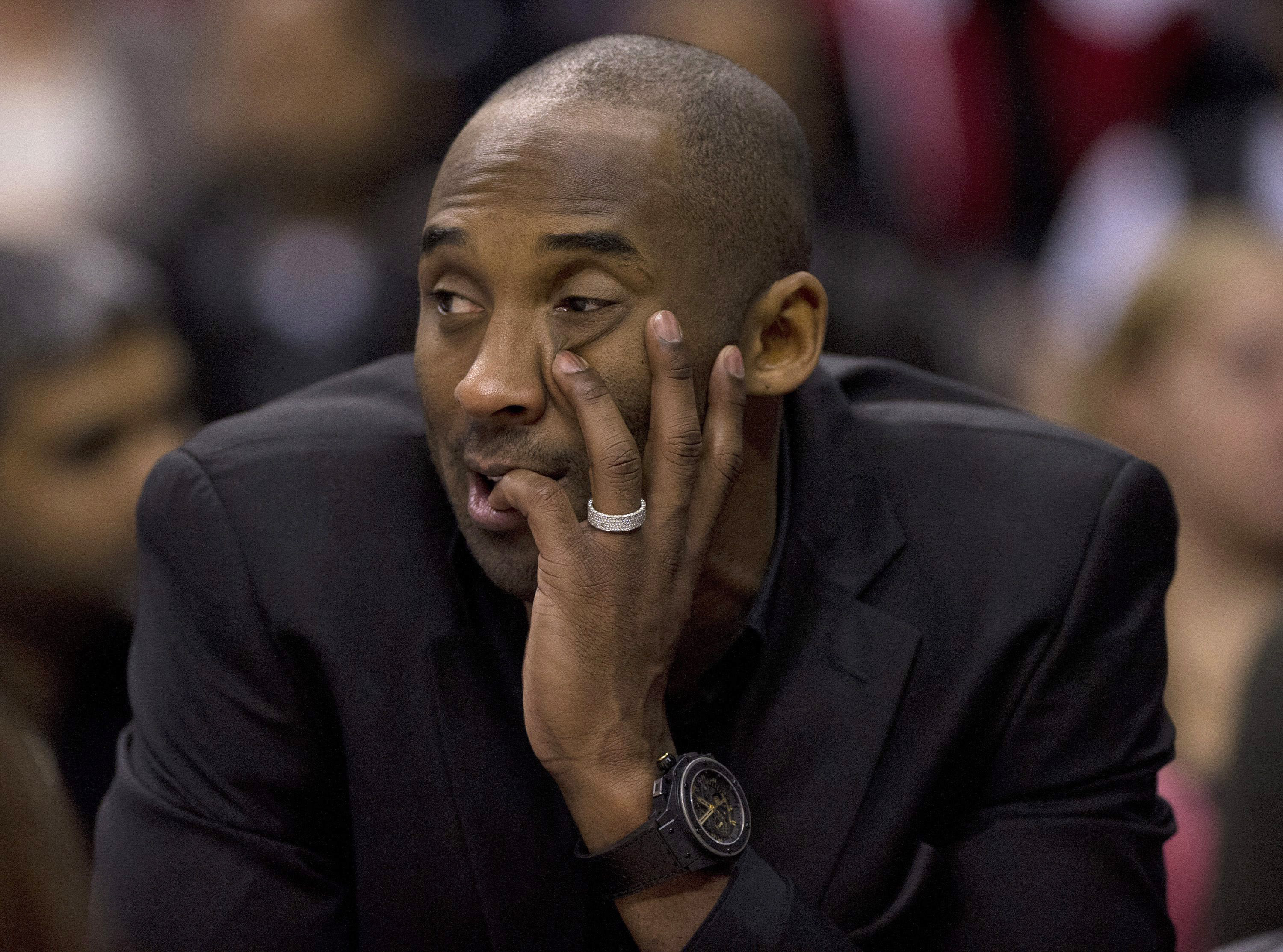 Projected starting line-up: Kendall Marshall, Jodie Meeks, Kent Bazemore, Jordan Hill, Chris Kaman
Injuries: Kobe Bryant done for the season (leg), Jordan Farmar (groin) likely out, Steve Nash (nerve issues) questionable, Pau Gasol (vertigo) probable, Xavier Henry (bruised knee) questionable
Alas, this is what the 2013-14 season has been for the Los Angeles Lakers: a long list of injuries.
And some heartless soul stole Nick Young's Air Yeezy's.
It began before the season even started as everybody knew that Kobe Bryant would still be on the mend after rupturing his achilles towards the end of last year when he was single-handedly carrying the Lakers to the playoffs.
The game before he ruptured his achilles he put on probably the greatest individual performance I have ever seen in person when he scored 47 points, grabbed 8 rebounds, dished 5 assists, had 3 steals and 4 blocks.  Damian Lillard scored 38 that night and it was one of the best mano y mano duels in recent memory. The young gun against the desperado with all the old tricks. A beautiful display of basketball's individuality and that we didn't get a single repeat this season makes the NBA fan in me very sad.
Sorry for the anecdote but what they miss without him is important to grasp as they wrap up a lost season. It bears repeating how much these Lakers miss, not just Bryant, but his aura.
Mike D'Antoni, although many fans wouldn't agree, has done a bang-up job with the parts that he's been handed. He's turned Kendall Marshall who washed out of the league in just over a year into an assist-machine and the Lakers play his trademark "Seven Seconds Or Less" style.
They are a bad, injury-riddled team but they are at least entertaining in their struggles and they've been able to beat teams by getting hot and getting teams to get into shootouts.
They successfully did that against the Blazers in Portland on March 3, getting off to a red-hot start and getting the Blazers to put up quick shots with them.
Stotts addressed that the "desire to take quick shots," is something the Blazers have to be careful with and also noted that they will have to adjust to the Lakers pace. In the last two games they played two low-possession teams in the Grizzlies and Bulls but the Lakers love to ramp it up, averaging the second-most possessions per game in the NBA.
Marshall has found new life under D'Antoni, averaging nearly 9 assists per game and now is showing some potential. Guard Kent Bazemore who they acquired from Golden State in a trade for Steve Blake looks like he may have learned some shooting pointers from former teammate Steph Curry and is shooting a nice 39 percent from three since wearing the Lakers purple and gold.
Jodie Meeks has been very good all season and is fresh off a 22-point outing and has a 40-point game under his belt this year. He also played stellar defense on Damian Lillard on his attempt to tie or win the March 3 match-up.
If Gasol goes, that's another issue for the Blazers. He likes to play around the basket but is very mobile and that mobility caused some problems for Robin Lopez. Gasol, who just returned from a bout with vertigo, scored 22 points to go with 9 rebounds and 5 assists in the previous meeting.
They aren't the same Lakers and this is a lost season for them. However, Portland can't get caught up in their pace or allow them easy baskets in transition like they did last month because we've seen what can happen when they do.