The Scouting Report: Memphis Grizzlies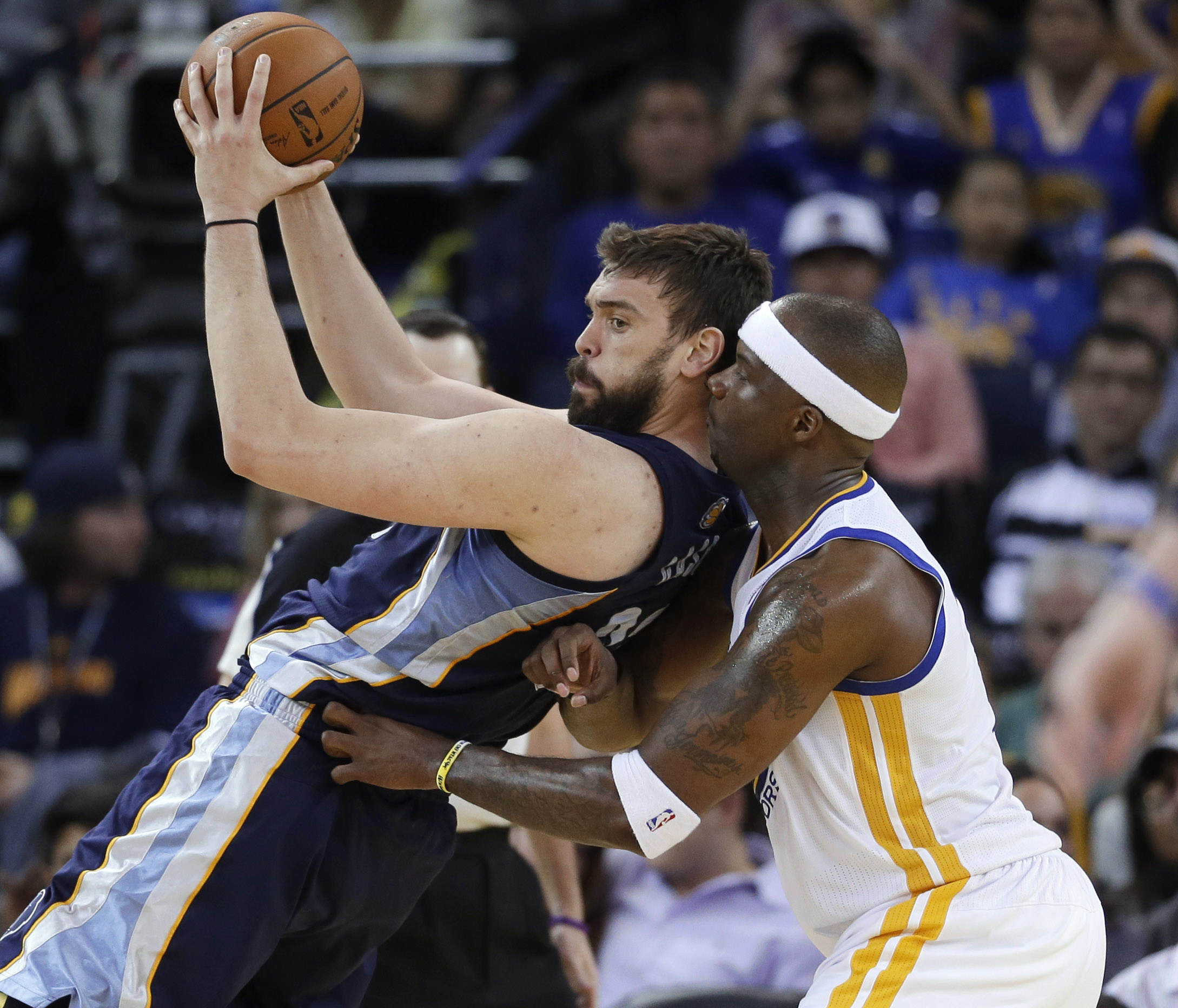 Projected starting line-up: Mike Conley, Courtney Lee, Tayshaun Prince, Zach Randolph, Marc Gasol
As the regular season winds down, the Memphis Grizzlies continue to work into form.
Since getting Marc Gasol back on January 14, they've had the Western Conference's most fearsome defense and are right in the middle of a battle to make the playoffs.
Should they get in as one of the bottom four seeds, as a win could keep them ahead of 9th place Dallas and a loss could drop them to 9th, many pundits agree that they will be a dangerous foe for any top seed in the West.
One year removed from making it to the Western Conference Finals, the Grizzlies have gotten more athletic on the wings and have added shooting. James Johnson has helped them get more athletic on the wings and while his three point percentage isn't something to write home about, he gives the Grizzlies a combination of athleticism and size they lacked.
Swapping Jerryd Bayless for Courtney Lee has also given them a more consistent floor-spacing presence in their starting line-up, even if his numbers from deep aren't great.
Mike Miller has added a reliable three-point shot, shooting it at a 46 percent clip. Miller's season hasn't only been impressive in his accuracy from deep but also in the fact that the's played in all 72 games that the Grizzlies have played this season. Miller has dealt with back issues the past three seasons when he was in Miami and he's found new life in a familiar place, back in Memphis where he started his career.
Finally, the third addition that has made a major impact on the Grizzlies bouncing back into the playoffs after a rough start to the season has been rookie guard Nick Calathes. Calathes has been in huge as a back-up point guard and is Memphis' best option at that spot since they had Greivis Vasquez as the back-up as a rookie. Calathes won Rookie Of The Month in the Western Conference in February and can already score on almost any point guard in front of him.
Gasol and Conley in particular have been a thorn in the Blazers side this season. Gasol has had two excellent games against the Blazers and it seems like his midrange jumper and passing is a perfect answer to Portland's midrange welcoming defense. Gasol is shooting 55 percent from the field in Memphis' two blowout wins against the Blazers, averaging 17 points, 8.5 rebounds and 5.5 assists.
I've recently caught up on Cosmos and the best way to describe how the Grizzlies use Gasol is that he is a solar system all his own. Either in pick-and-rolls/pops, hand-offs, post-ups in the high-post, other Grizzlies will orbit around him and he almost always makes the right pass or punishes those who leave him open with his jumper. The Blazers are happy to force midrange jumpers but that's where Gasol thrives and he's punished Portland there shooting 6-of-12 from midrange in the first two meetings.
Conley is averaging 18 points on 53 percent shooting and a red-hot 57 percent from three.
Had they continued to run their offense late in their loss to Golden State rather than try to run clock, they could have been able to stay in front of the Warriors. Instead, Stephen Curry took over in the final three minutes and stole a game from the Grizzlies that they had dominated.
They are wounded and need a win to keep the inside track on the Western Conference playoffs. A loss drops them down to 9th and even though they could be the team most feared by the top seeds, they are a few missteps away from missing the playoffs.
Such is life in the West.