The Scouting Report: Chicago Bulls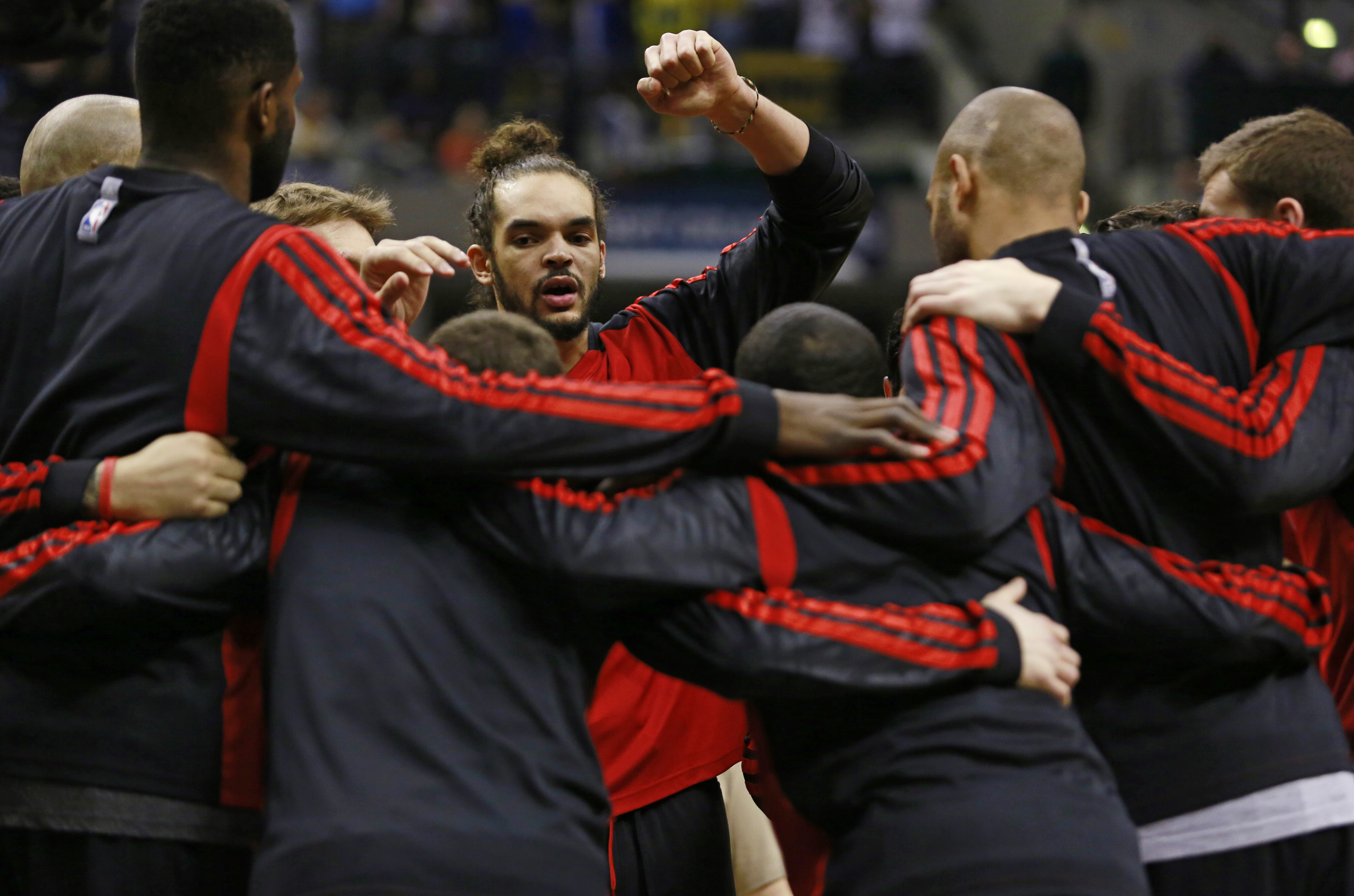 Projected starting line-up: Kirk Hinrich, Jimmy Butler, Mike Dunleavy, Carlos Boozer, Joakim Noah
Lots of things have changed since the last time these teams met in late November.
That game was the last game that Derrick Rose played in and the Blazers came back from more than 20 points down to steal a home victory from a team that had been deflated.
Time, head coach Tom Thibodeau and Joakim Noah have proven that they are able to heal some of the wounds.
The Bulls looked liked they could actually miss the playoffs in the incredibly bad Eastern Conference but when the calendar flipped to 2014, they were able to get things back together. Since January 1st the Bulls have had the second-best record in the Eastern Conference and are now in prime position to host a first round series.
As to why they've had success, it's nothing new with the Bulls under Coach Thibodeau: it's defense led anchored by Joakim Noah.
Noah has been fantastic and continues to prove that he is one of the most indispensable players in the league. Basic box score numbers aren't able to quite quantify Noah's impact on the team and Thibodeau commands defensive excellence from everybody on the roster.
Other things such as Jimmy Butler's return to help allowed the Bulls to come back to full strength by getting back the player who is now their best wing defender after they sent forward Luol Deng to Cleveland.
The Deng trade, in addition to the Rose injury, was another jolt to the Bulls but it inspired them and particularly Noah to rise to a new level. The anger, rather than discourage them, inspired them to be even better.
Taj Gibson is looking like he was worth every penny of his four-year $33 million deal and he often closes games alongside Noah in the front court even though he doesn't start. Boozer is still an effective offensive player even though he has been rumored to be a candidate for the amnesty provision ever since the rule was introduced in the latest collective bargaining agreement.
Offense has always been the issue for the Bulls under Thibodeau and Noah is the lynchpin on that end too. He's able to initiate the offense at the top of the floor, catch passes at the elbow to throw to cutters or throw down slick entry passes to other players like Boozer in the paint. He's not quite Marc Gasol in terms of style but his production is something we haven't seen in a while.
Noah is averaging 12 points, 11 rebounds and five assists this season. Should he finish with those numbers after these final 11 games, he will be the first player to average 12 points, 11 rebounds and five assists since Kevin Garnett did it in the 2004-05 season.
The Blazers were fortunate last night that the Hawks didn't have any centers to give Aldridge and Lopez trouble but the Bulls frontcourt is a completely different, and more fierce animal.
The Blazers have disappointed recently against teams that are elite defensively and mediocre offensively. They've struggled to score and their defense has been similarly disappointing against teams like this in particular as of late such as the Grizzlies and Bobcats.
Aldridge should help them but the Bulls are fierce and will show no mercy to the road weary Blazers who are closing out their road trip with Friday being their fourth game in five nights.