Road Takes: Blazers Find No Magic For Their Woes In Orlando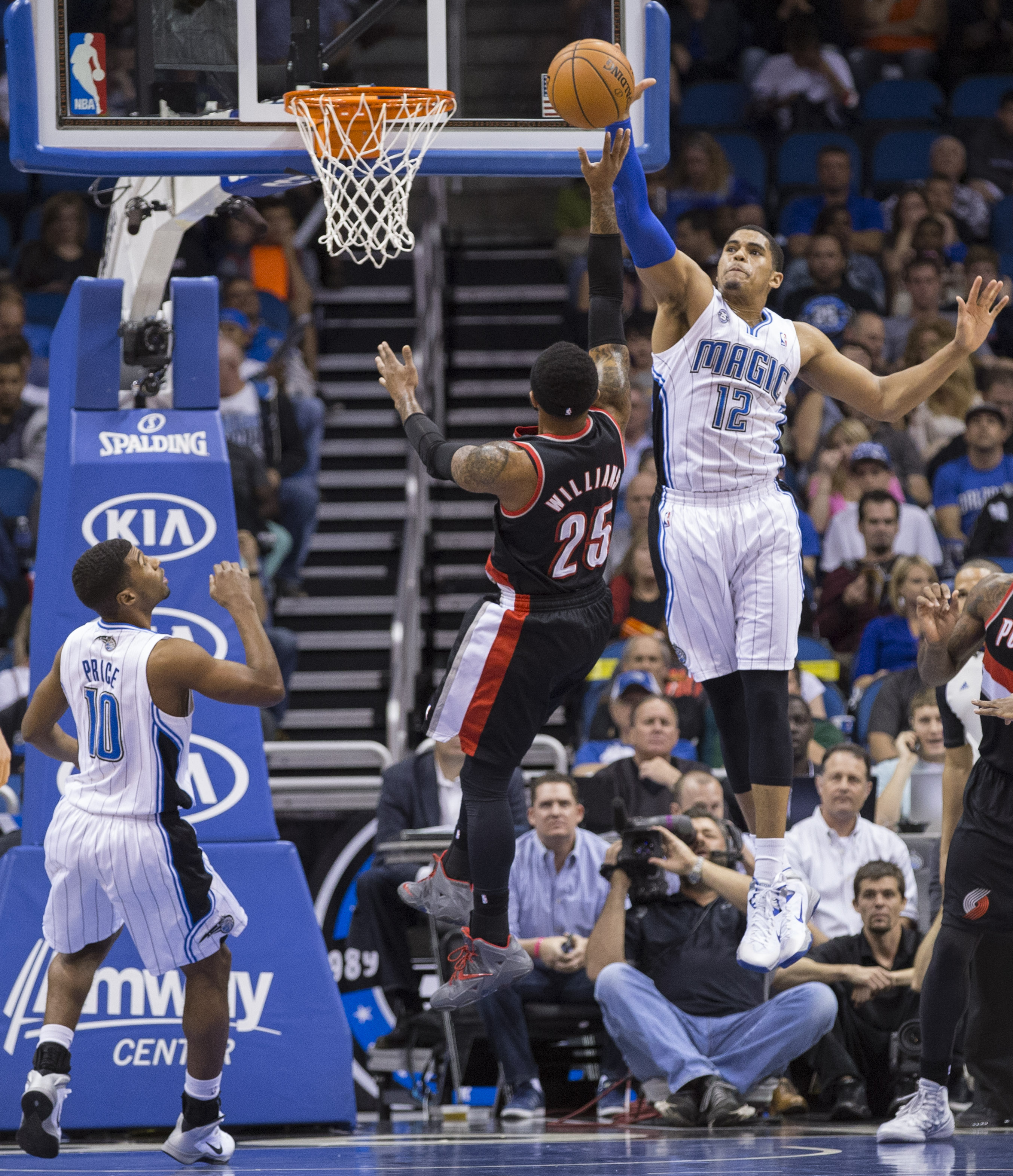 Bazers.
It's the term, usually reserved for when the team looks like they have no chance.
Tonight, on a night when the Blazers faced off against a team guaranteed to finish with no more than 30 wins, that term could be used very liberally when describing their play.
For the second game in a row, the Blazers turned the ball over early and often. Last night it was against the two-time champion Miami Heat and tonight they did so against the two-time tanking Magic.
Portland was able to capitalize on the turnovers that they did create from Orlando but something about them was off. They are going to be the ones to answer that question better than I can.
It was evident from watching that they were out of sorts.
Jump passes to cutters who didn't cut. Bounce passes suffering the same fate.
Orlando offensive players blowing by defenders and then grabbing offensive rebounds like, well, the Blazers.
Mix in the fact that the Orlando went 4/6 on corner threes (shots on which they rank 26th in terms of percentage) and the Magic beat the Blazers at their own game.
There are a lot of things that have been going wrong with the Blazers lately. With more games played without LaMarcus Aldridge, his presence rebounding on both ends is missed. The Blazers were 26th in rebound rate in the last three games heading into this one. 
One night after being beaten down on the offensive glass by the Miami Heat, who are on pace for a historically low mark in offensive rebound rate, the Magic were able to get a whopping 16 offensive rebounds. The Magic rank 27th in the league in offensive rebound rate.
The issues of playing without Aldridge are starting to show even more. The recent stretch of games just goes further in proving how unsustainable life without Aldridge can be for the Blazers and how their record of success without him should be taken as a gift.
They were killed on the boards against Charlotte, similarly so against the Heat and then allowed another weak offensive rebounding team to rack up big numbers against them on tonight.
And, for the second time in three games they were abused in the post defensively. Nikola Vucevic and Tobias Harris combined for 47 points and 21 rebounds.
Robin Lopez had a solid 20 points and 13 rebounds but with nobody else on the Blazers being able to even muster 40 percent shooting from the field, they were doomed.
The ball movement could not be questioned last night against Miami and they got clean looks again tonight. But without Aldridge, the importance of the three-point shot becomes even more important to their success.
There is also fatigue to consider in this equation. Back-to-backs are part of the NBA but after playing a highly competitive game against the Heat last night, they were predictably a step slow on this being game 72.
Will Aldridge cure all of the ills when he returns? Probably not. And the fact that Portland is still above .500 without him is something the Blazers should, and probably do, cherish.
There are now only 2.5 games that separate Portland from 9th place Dallas.
While they are now in the fight for their playoff lives, I remember something that Damian Lillard said when he was asked what he wanted for Christmas.
Christmas time was when words like "Finals," "Western Conference Finals," and "M-V-P" chants were in the air.
"To make the playoffs," was Lillard's answer.
The media and fans may have gotten ahead of themselves, but the Blazers did not not.
And now, here they are, right where we expected them to be in October: fighting in the brutal Western Conference to assure themselves a trip to the playoffs.