Blazers Continue Slipping In Final March Power Rankings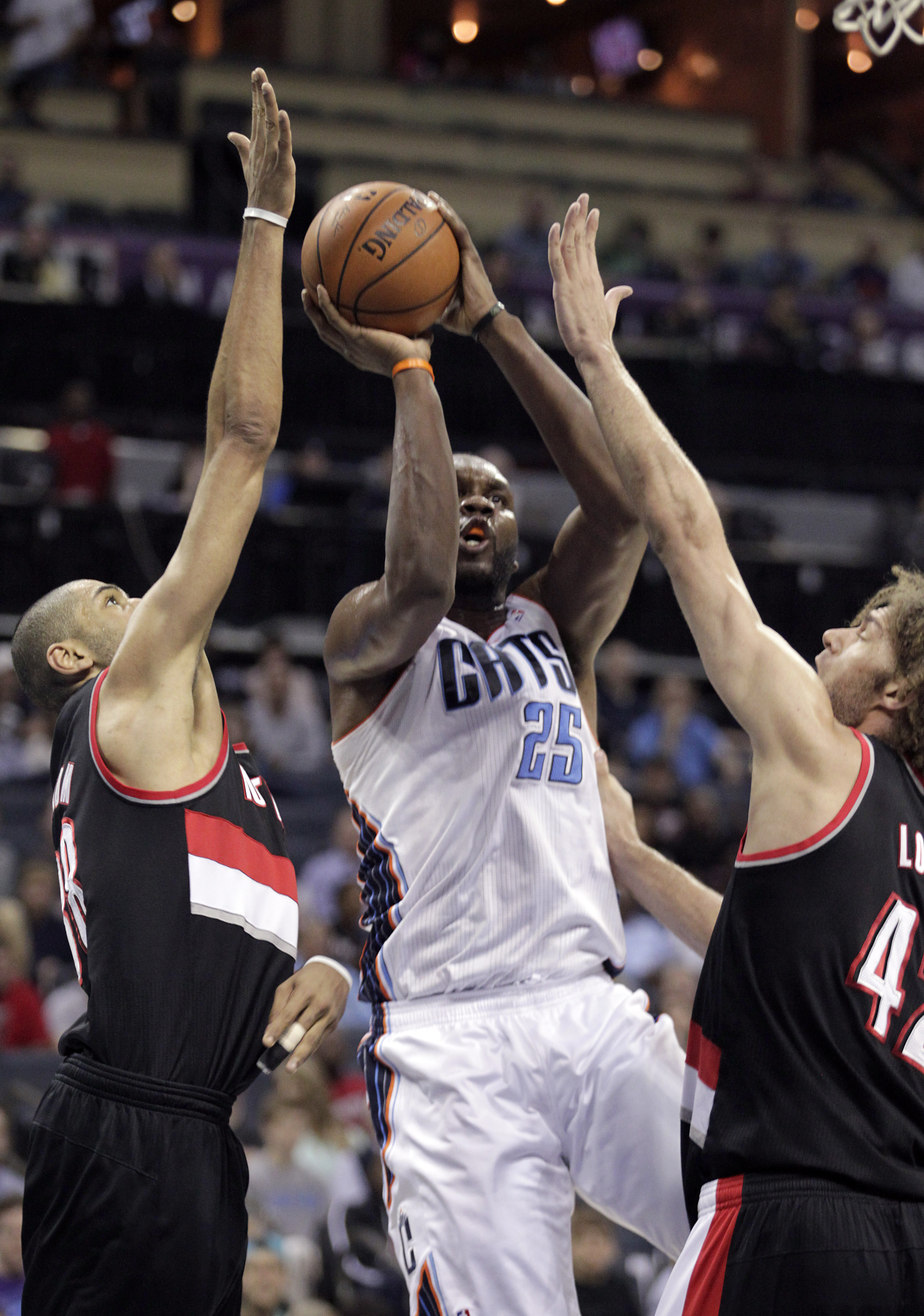 The Blazers went 2-1 this past week but that one was a 30-point loss to the Bobcats on Saturday. With that loss fresh in the minds of the power rankers, they predictably dropped a little bit more.
Marc Stein of ESPN.com dropped the Blazers from 14th to 15th:
Let's hope Greg Oden really does start at center for Miami on Monday night against his old friends from Portland. It would surely be good for Blazermaniacs to focus on something else besides this ongoing slide since the All-Star break toward Everyone Wants 'Em In The First Round status.
Stein is in fact getting his wish as Oden will suit up against the Blazers. But, it doesn't matter who suits up against the Blazers right now. Winning has been a chore.
David Aldridge of NBA.com did not have any power rankings this week but his colleague John Schuhmann has the Blazers going from 13 to 14.
Portland (45-25)
Pace: 97.9 (10), OffRtg: 108.5 (5), DefRtg: 105.2 (21), NetRtg: +3.2 (9)
The Blazers are 21-5 against the Eastern Conference (tied with Houston for the best mark among West teams), but got smoked in Charlotte on Saturday and finish their five-game trip with two back-to-backs (and three teams with something to play for). If those don't go well (and we don't know when LaMarcus Aldridge will be back), Sunday's game against the Grizzlies could have added importance.
This week: @ MIA, @ ORL, @ ATL, @ CHI, vs. MEM
Marc Spears of Yahoo! Sports still has the Blazers in the top-ten but dropped them from 8 to 9:
All-Star forward LaMarcus Aldridge is listed as out for Monday's game at Miami with a low back contusion. He has missed five straight games.
Matt Dollinger of SI.com dropped Portland to 12 from 11:
Portland began a critical five-game road trip with a 30-point loss to the Bobcats. That's pretty indicative of how things are going for the Blazers these days. Most troubling of all, Portland is 0-7 against the West's four best teams (Spurs, Thunder, Clippers, Rockets) over the last two months. It was 6-1 against those teams before then.
Matt Moore of CBSSports.com has the Blazers ranked 18 from 16 in his latest rankings, only one spot behind the New York Knicks.
I got hammered by Blazers fans for last week's ranking. I suspect the outrage will be a tad bit quelled this week.
Jason Patt of SBNation.com moved Portland from 13 to 14:
LaMarcus Aldridge has dealt with some injury issues of late, and even when he has played, he hasn't been that great. Since the All-Star Break, Aldridge is shooting 39.7 percent.
USA Today's panel dropped Portland from 7 to 8:
Eastern Conference swings dont often mean facing four good teams in five games.
Kurt Helin of NBCSports.com's Pro Basketball Talk has the Blazers going from 12 to 13:
Not sure when we will see LaMarcus Aldridge back, the Trail Blazers want him to practice before he plays but with five games this week there will not be a full practice for the team. So, no timetable yet. Five of their next six games are on the road (and the one home game is a tough one against Memphis).
For those of you who may be in panic mode, the ESPN.com John Hollinger playoff odds have Portland as a playoff team 99.4 percent of the time. It appears that Phoenix will most likely be odd team out according to the odds.