The Scouting Report: Charlotte Bobcats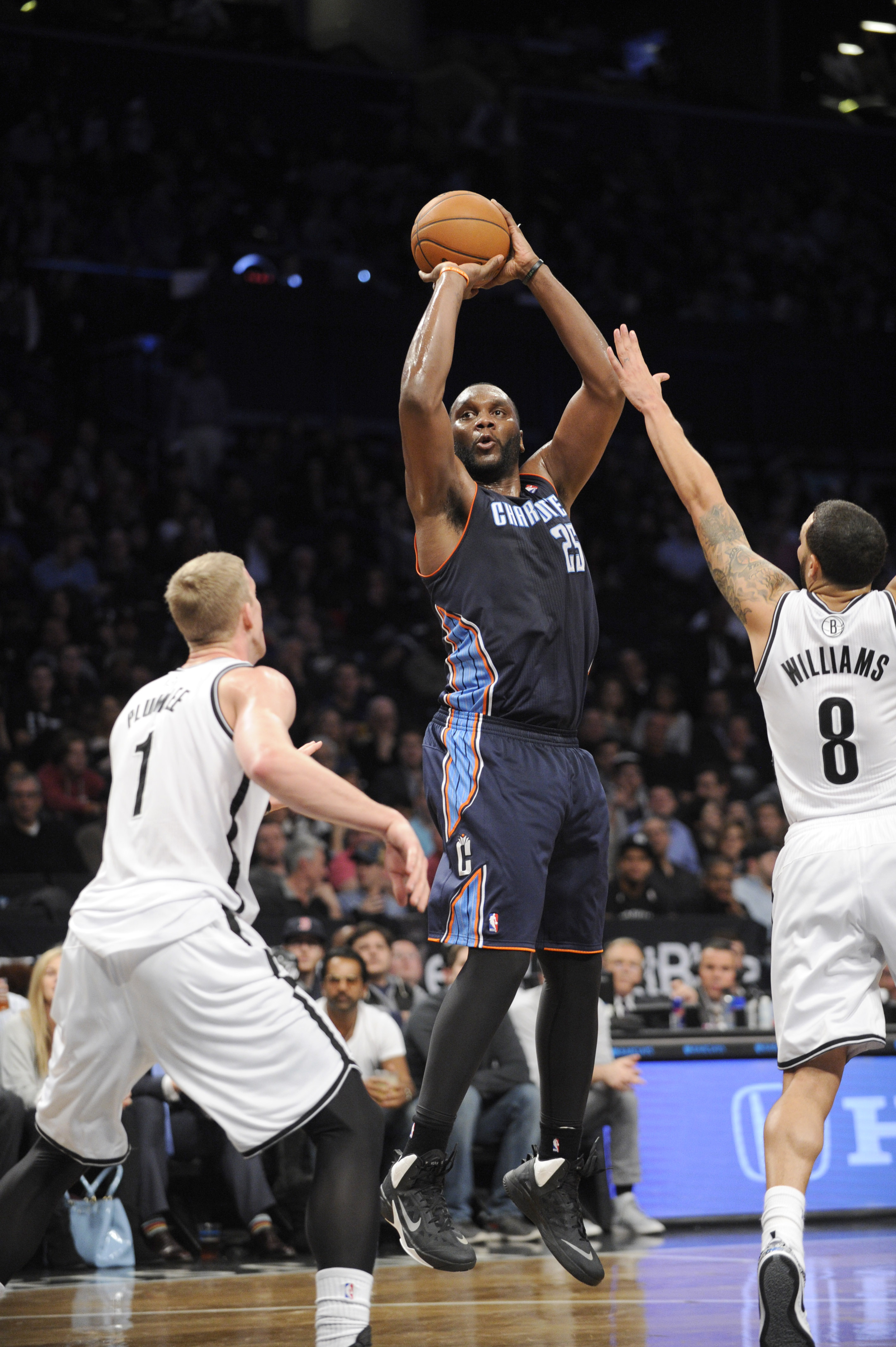 Projected starting line-up: Kemba Walker, Gerald Henderson, Michael Kidd-Gilchrist, Josh McRoberts, Al Jefferson.
The Charlotte Bobcats climb to respectability may be one of the league's most heart-warming stories.
After years of losing and trying to get draft picks, the organization had decided that the cost of losing was no longer worth the hopes of getting the next big star that never came to fruition.
In this great story from Sports Illustrated's Lee Jenkins, he details the feelings of the players and what eventually led to the signing that turned things around when they signed Al Jefferson.
While other power forwards are revolutionizing the post positions with different styles of play, Jefferson is throw-back post player. He draws fouls, almost always gets the shots he wants and is impossible not to draw double teams.
With all due respect to LaMarcus Aldridge, Jefferson may have the league's most polished back to the basket game with moves and counters for every defense.
In this his 10th season, Jefferson is having his best season in five years and propelling the Bobcats from the bizarro universe of Tankdom and into the real NBA world.
Jefferson is averaging 21.3 points, 10.4 rebounds while shooting over 50 percent from the field and starting at center for a top-six defense. This season Jefferson has a career-best defensive rating playing for defensive whiz and first year head coach Steve Clifford.
Josh McRoberts has flourished as a starter, flashing some Boris Diaw type passing as the team's second-leading assist man and shooting threes at an average 36 percent.
Kemba Walker's three-point shot is improving steadily every year but he's still shooting 34 percent from three which still is still below the league average.
Michael Kidd-Gilchrist continues to struggle as a shooter, shooting a brutal 11 percent from the three-point line. He shoots 48 percent on two-point shots according to Basketball-Reference.com but his three-point shooting doesn't help Charlotte offensively. He is showing great promise as a guy who could one day be an elite defender but he is still detrimental to Charlotte's offense.
They acquired Gary Neal at the trade deadline, which in the short term, has helped them with spacing and injecting some three-point shooting into their offense. Neal has been hot since he was acquired, shooting nearly 53 percent on three-pointers (20-of-38).
This match-up should be much closer than when these two teams met in Portland back in January as they will not have to put poor Anthony Tolliver on Nicolas Batum to start the game. Although all that we've said about Kidd-Gilchrist's offense still being very raw, he makes Charlotte much more athletic on the wings.
Charlotte's bench hasn't been fearsome all season but they have some promise in last year's 4th overall pick Cody Zeller who unleashed a few dunks in their loss to Brooklyn on Wednesday. Chris Douglas-Roberts is shooting 43 percent on threes and Luke Ridnour is still a solid back-up point guard. The former Oregon stand-out was acquired as part of the trade that brought Neal over and sent Ramon Sessions to Milwaukee.
The Blazers will surely want to start the trip off on the right foot but their shaky interior defense will be tested by Jefferson and their offense will be tested by a stingy defense.