Trail Mix: Blazers master the second-chance 3 and Robin Lopez shows his art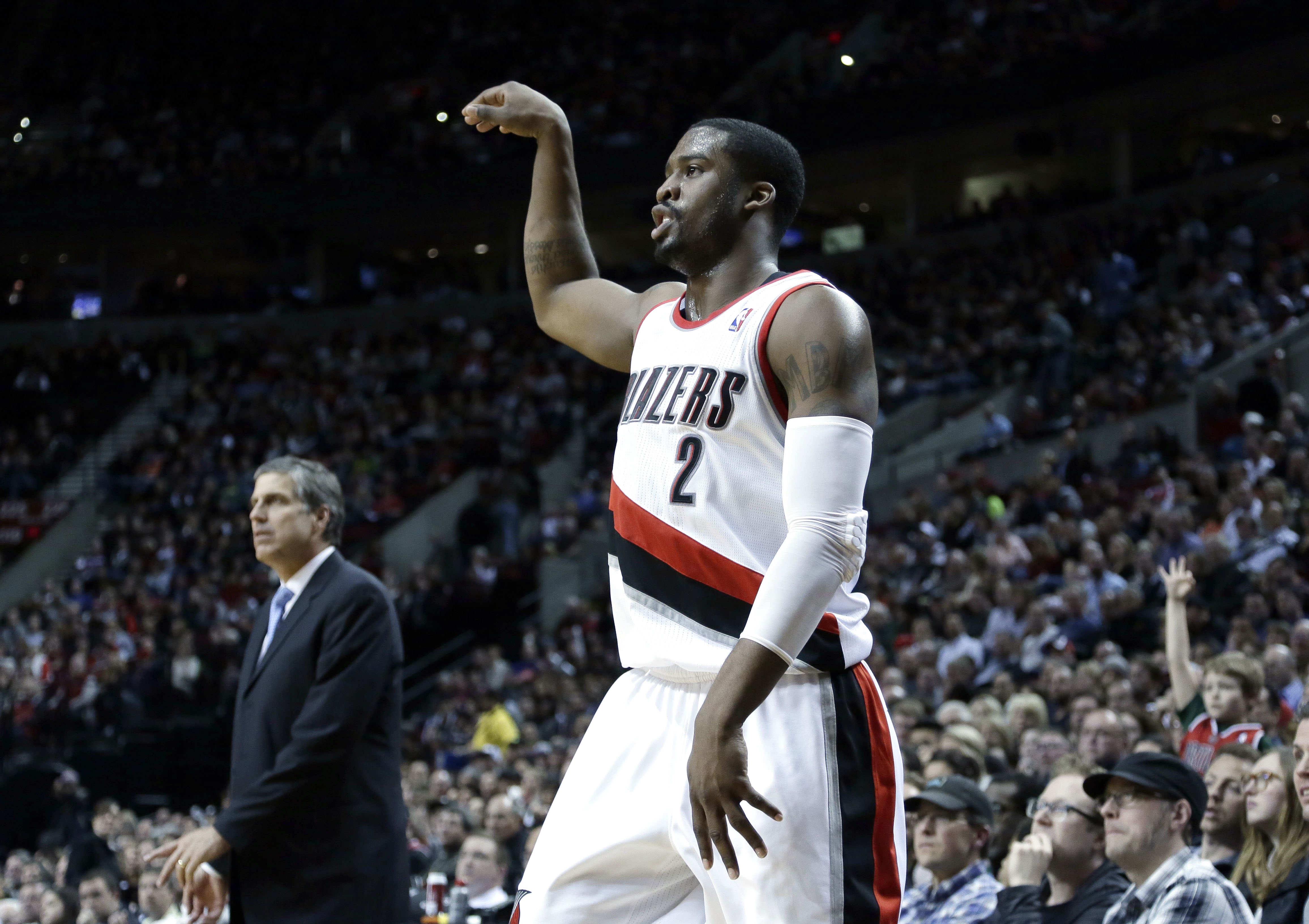 John Schuhmann at NBA.com broke down the film of Portland's win last night and also has a great "Schuhmann Stat" that the Blazers lead the NBA in second-chance three-pointers.
Second chances, then 3 points

The Blazers rank second in offensive rebounding percentage and lead the league with 88 second-chance 3-pointers.
Schuhmann has a nice break down of everything about the game including Portland's success with Dorell Wright at power forward which we will have more on later. Read the rest here.
Robin Lopez did a very cool video interview with Sprint where he talks about his love of comic books, art and the idea of playing basketball in space. Hat-tip to Casey Holdahl at the ForwardCenter blog at TrailBlazers.com.
https://www.youtube.com/watch?v=QNLmoWPigX8
According to Jason Quick, Wesley Matthews would bet that a healthy Blazers can beat anyone in the league.
Would you bet that Thomas Robinson can provide a spark, and that energy off the bench for at least half of the remaining games?

"Yes.''

Would you bet that Damian Lillard will make a game-winning shot?

"Hopefully it doesn't have to come to that, but I can see him doing it,'' he said.

Is there anything you wouldn't bet on with this team?

"Not with this team,'' Matthews said.
The Blazers play the Bobcats tomorrow evening in Charlotte. Check back here for the Scouting Report before that game on Big Al Jefferson and the playoff-bound Cats.