Lowe: A Long Look At What's Wrong With the Blazers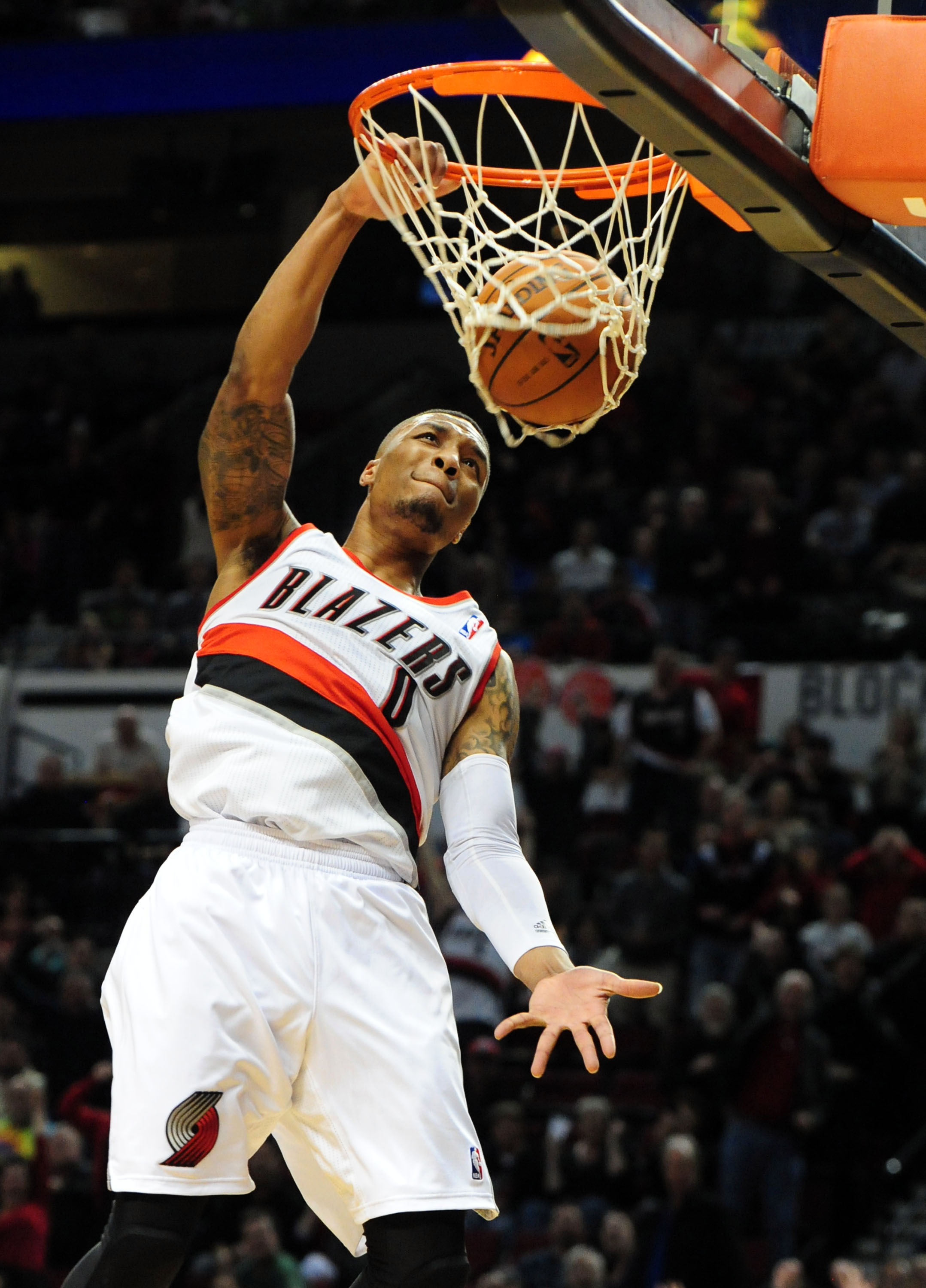 Zach Lowe of Grantland.com took a long look at the Blazers play since their 31-9 start. One difference he notices and Terry Stotts acknowledged is that teams have stopped doubling LaMarcus Aldridge.
But wait! What if Portland isn't a so-so defensive team anymore? The Blazers rank an improbable sixth in points allowed per possession since the All-Star break, and they've somehow gone 7-2 in games LaMarcus Aldridge has missed with groin and back injuries in that stretch. Perhaps Portland has figured something out on defense, raising the possibility an elite team lurks if the Blazers can maintain their newfound defense and rediscover their go-go offense.

Sorting the real from the random is difficult.

The dip in offense is worrisome, and it begins with Aldridge, once a stealth choice for a no. 3 or no. 4 spot on MVP ballots. Aldridge's post game has fallen apart since early February, when his groin issues flared up (ow!), and that fall-off has infected the rest of Portland's beautiful game. Aldridge is shooting just 35.6 percent on shots from the block since mid-January, per Synergy Sports. Aldridge shot 41.5 percent on post-up shots over Portland's first 40 games, so he was never an especially efficient shooter after catching down there, but he rarely turned the ball over, and he drew a ton of help. His turnovers are up, and 35 percent is just a disastrously low mark for a guy on pace to break the record for most midrange jumpers ever attempted in one season. Among 102 players who have attempted at least 50 post-up shots this season, that 35.6 would tie Kosta Koufos for 95th.

A lot of folks around the league wondered during Portland's hot start what might happen if other teams stopped sending so much help at Aldridge, left him (mostly) in single coverage, and stuck closer to Portland's shooters. The last two months have provided our first answer, and it has been bad for the Blazers.
Lowe's piece is chalk full of visual breakdowns and a closer look at what Portland has been doing defensively. Read the rest here.