Blazers Joel Freeland "feeling better", Moving Laterally, But No Running Yet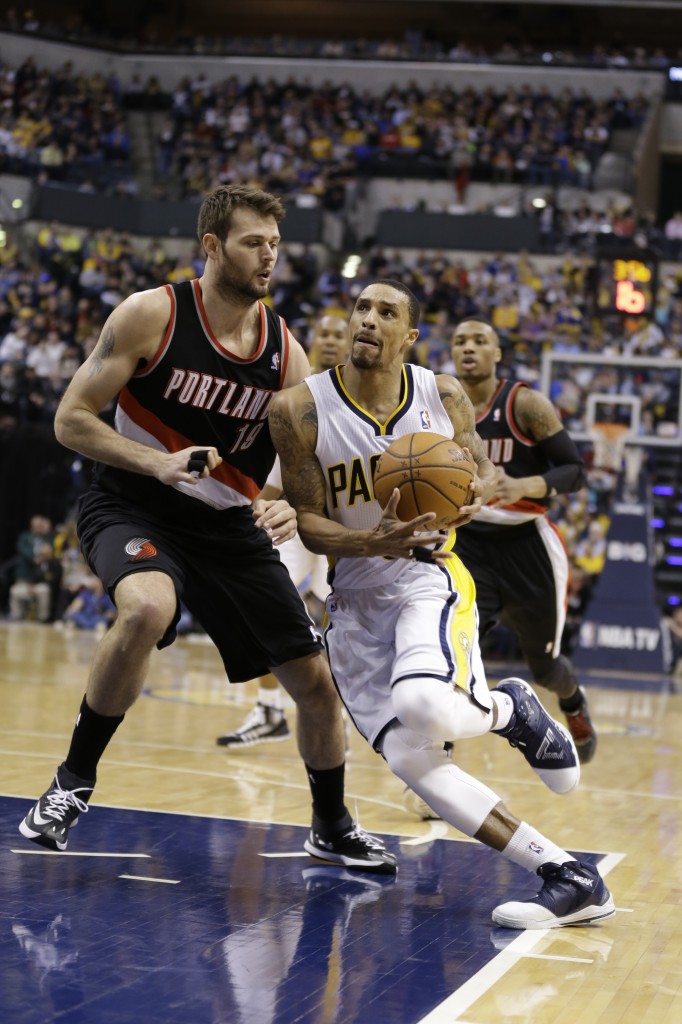 Joel Freeland's recovery has gone slower than he'd like, but he made some progress this week in coming back from a torn meniscus.
For the first time in five weeks, he was able to work on lateral movements because he has a little bit more stability in his knee after a few weeks of frustration.
"I can do defensive slides and stuff like that. I'm trying to stay in shape doing that stuff and today was the first time I did any of that in like five weeks," he said.
Freeland cannot yet run full speed and is jogging. He says that he is still unable to run full speed as it causes him pain in his knee when he brings it forward.
However, for the last week and a half, Freeland says he feels better.
"I'm just happy that I started to feel a difference," he said.  "There was a run there with the first three weeks into it, nothing is changing. I'm not really used to that but the past week and a half I've started to feel a difference. I've started to feel better."
Freeland says that he isn't "being hard-headed" in trying to rush his recovery because he knows it can cause problems in the future, no matter how much he wants to be out there.
"I own a position on the team and I know I can help the team," he said "With what I've been doing all season I know I can help us. It's tough watching games slip away when you know you can make a difference."
Freeland has gained a different perspective on the team sitting back and he believes that they've been "fine" during their struggles. He was happy to see the team move the ball and play like they did in Thursday's win against the Wizards.
"We had a great game tonight and the first half wasn't as good tonight but we moved the ball great, it was real fun to watch. Hopefully going into these next few road games with confidence, we'll start to pull them out."