Trail Mix: Damian Lillard thinks he can go platinum and talking chemistry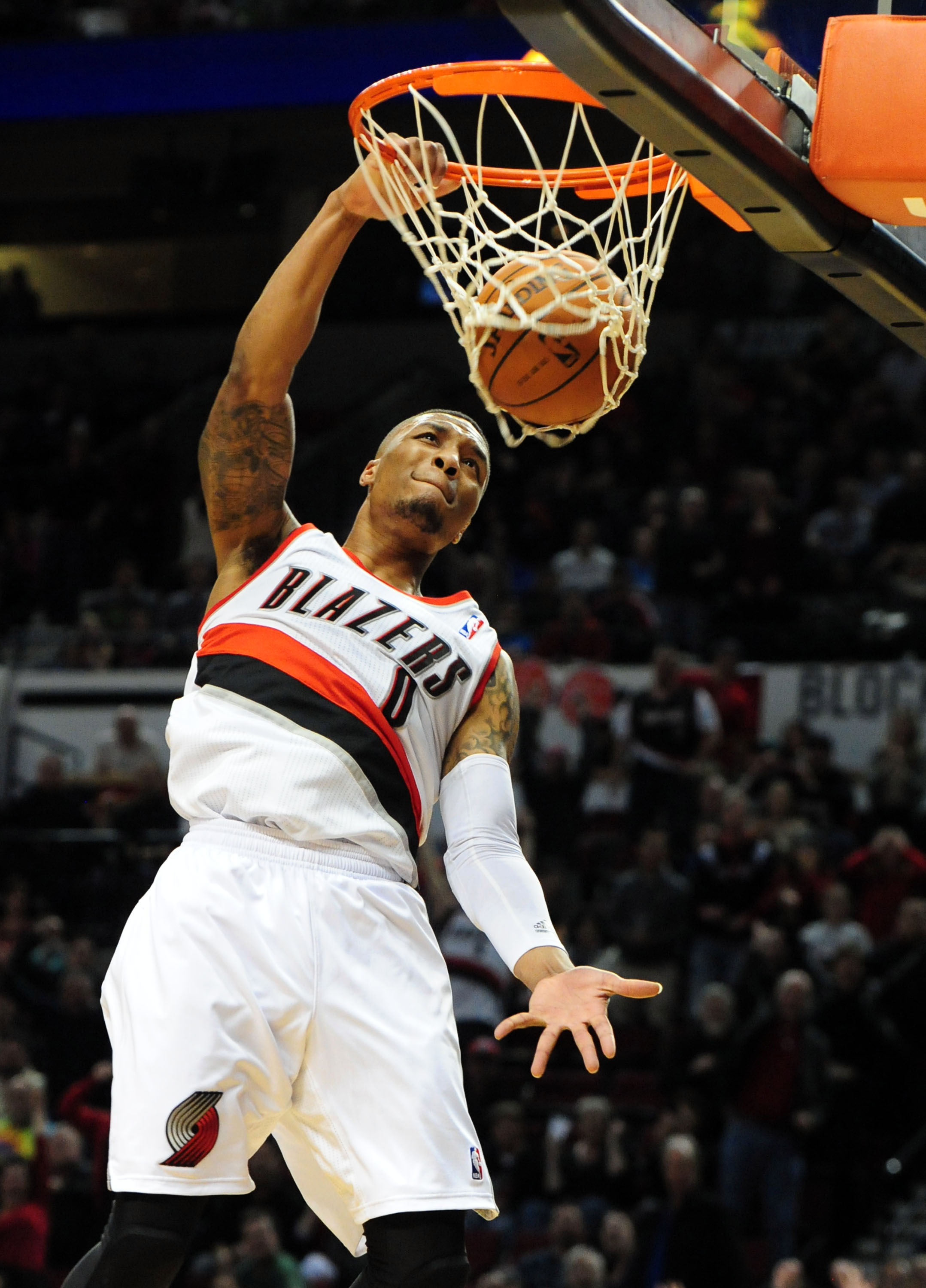 Leading off today's Trail Mix, we've got Damian Lillard saying that he believes he can become a platinum recording artist as reported by CSNNW.com's Chris Haynes.
That's the sort of impact Portland Trail Blazers guard Damian Lillard is looking to make when he eventually and officially, takes the music industry by storm.

"If my profile continues to increase, I think I can go platinum with my music," Lillard told CSNNW.com. "Not to knock anybody else who has done it, but I can actually rap. I have a story to tell. It's not going to just be about basketball. I have more content than that. With the way I know I can get down, and the producers that I'll align myself with, there's no reason not to think I couldn't go platinum. Shaq proved it's possible."

The All-Star point guard says he anticipates releasing a mixtape sometime this year consisting of 10 tracks to spawn up some buzz before he drops his first album. Just as smooth and effortless is his shooting stroke; he says freestyling and putting verses together  "comes more naturally" to him.

"It's something that comes easy to me," Lillard said. "It's another talent that I have."
Lillard takes rap seriously. He hosted a Four Bar Friday event during All-Star weekend in New Orleans with well-known DJ Mannie Fresh.
Jason Quick of The Oregonian reports that the Blazers coaches think the ball movement that made them so successful has gone away.
Stotts said the ball movement Tuesday didn't stand out to him as either good or bad, calling it "OK.'' But he agreed that a catalyst for their early season run was remarkable ball movement, especially around the perimeter.

"We've emphasized it, we've reminded them about it,'' Stotts said after the game. "A lot of times, the passes have to be there. I think it's balancing being aggressive for your shot and being aggressive to pass. Basically, passes are there when you create a problem — either a double-team on the post or a double-team on a pick-and-roll. Then the ball gets moving around. If we are not creating that opportunity, with two (defenders) on the ball, or not getting out in flow, then the opportunity to make that pass are not there.''
There's some more good quotes and numbers in this piece and you can read the rest here.
Some more from Quick on Terry Stotts, who has seen a late season collapse from a near sure-fire playoff team before when he was coaching the Milwaukee Bucks.
No lesson stands out more than the 2001-02 season when he was an assistant in Milwaukee under George Karl. On March 19, the Bucks were 36-30 and held a seven-game lead over Toronto (30-38) with 16 games left. The Bucks closed the season 5-11. Toronto went 12-2 and edged the Bucks for the final playoff spot on the last day, when the Raptors beat Cleveland 103-85 and the Bucks caved to Detroit, 123-89.

"That's why I take it one game at a time, and I don't look too far down the road,'' Stotts said. "You just don't know. That's why coaches in this league try not to get ahead of themselves. You want to be optimistic, you want to look down the road and expect good things are going to happen, but you know that in order for that to happen, you have to take care of business that day.''
Via reddit, this sweet diagram showing the passing tendencies of every NBA team's starting five.

The wider the lines, the more passes. It appears that the duo that passes the most to each other are Nicolas Batum and Damian Lillard.
Also, Casey Holdahl of TrailBlazers.com and Joe Freeman of The Oregonian released a new episode of The Rip City Report.
Also, a congratulations to Dane Carbaugh of AYoungSabonis.com, who is shutting the site down to take a job with the Portland Timbers! He'll still be doing playbook video breakdowns at Blazersedge.com and doing NBA news stuff for SBNation.
Also, for those of you who watch Survivor, we have a SPOILER ALERT.
Here's a tweet from former Blazers All-Star Clifford Robinson acknowledging the end of his time in the TV show Survivor. He was voted off of Survivor tonight. If you want to see Uncle Cliffy get voted off the island you can still do that at 8 PM PDT on CBS.
"I want to thank everyone for their support!! Damn did I have fun playing #survivor" – @UncleCliffy30