The Scouting Report: Washington Wizards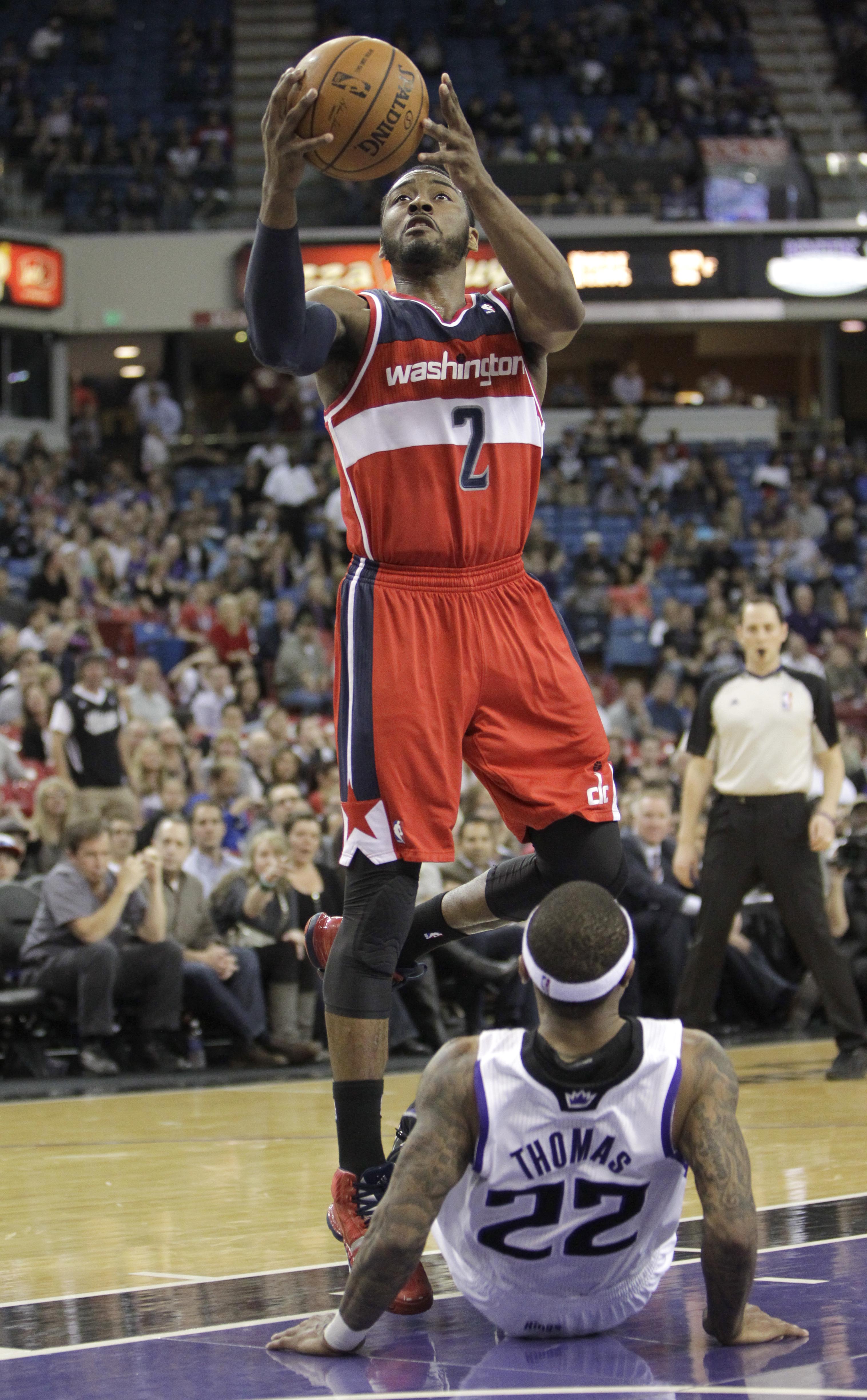 Projected starting line-up: John Wall, Bradley Beal, Trevor Ariza, Trevor Booker, Marcin Gortat
The Wizards are finally seeing the light of day.
After the Gilbert Arenas gun-fiasco, subsequently dealing him and trading a host of young first round picks, the Wizards are fighting for homecourt advantage in the Eastern Conference playoffs.
The entire team has improved, but the biggest reason the Wizards are making a leap in the East is first time All-Star John Wall.
Behind the improved play of his team and per game career-highs in points, assists and three-point percentage, he was selected to the All-Star game and probably should have been the starting point guard in the Eastern Conference, with all due respect to Kyrie Irving.
Wall has proven to be a better, although sometimes too hyper-active, defender. His activity helps creating steals but and finishing on the break but it sometimes costs his team.
However, it also has produced moments like this:
https://www.youtube.com/watch?v=-dbrH4ECnVQ
Randy Whitman has proven that he can coach defense as the Wizards were a solid defensive unit last season even without Wall. This season it's their defense that carries them but Wall makes their offense go.
Marcin Gortat has been a great pairing with Wall as a pick and roll partner, Bradley Beal is improving his three-point shot and Trevor Ariza is a solid wing defender who is shooting 41.9% from the three and he scored 40 points in a game earlier this year.
Who cares if those 40 points came against the Sixers, right?
According to NBA.com, the Wizards offense falls off a cliff when Wall sits. When Wall plays they play above average offense but when he sits they score at a rate that would be by far the league-worst level.
Part of those numbers can likely be attributed to the slew of back-up point guards that the Wizards acquired to play behind Wall earlier this year.
After swinging and missing on Eric Maynor who made a cameo for the Blazers last season, the Wizards ended up trading for exiled Nuggets point guard and former Blazer starting point guard Andre Miller.
Since Miller has joined the team, they've played even better offensively when he is on the court but they are giving up more than they average. Still, he's been a revelation compared to what they had.
Something that has hurt the Blazers in the past and been a strength of Washington's all season has been scoring in transition.
They are 7th in the NBA in fastbreak points and Wall can often be a one-man fast break. They've added a great passer who pushes tempo in Miller and their solid three-point shooters like Beal, Ariza and Martell Webster can make teams pay in transition.
The Blazers already lost to the Wizards this year in February and Washington outscored Portland in fast break points 18-6.
Nene has been out with a knee sprain since late February and they won't have him back for at least a few more weeks.
And while it is in a small sample, the recently signed Drew Gooden has been reborn as a stretch-four. He's been playing under 17 minutes over the past nine games and is 5-of-9 from three-point land. Who knows if it will continue, but adding space for Wall to penetrate with other units could be a huge weapon for the offensively average Wizards in the playoffs.