Trail Mix: Aldridge on crutches and Lillard's spring Rose City adidas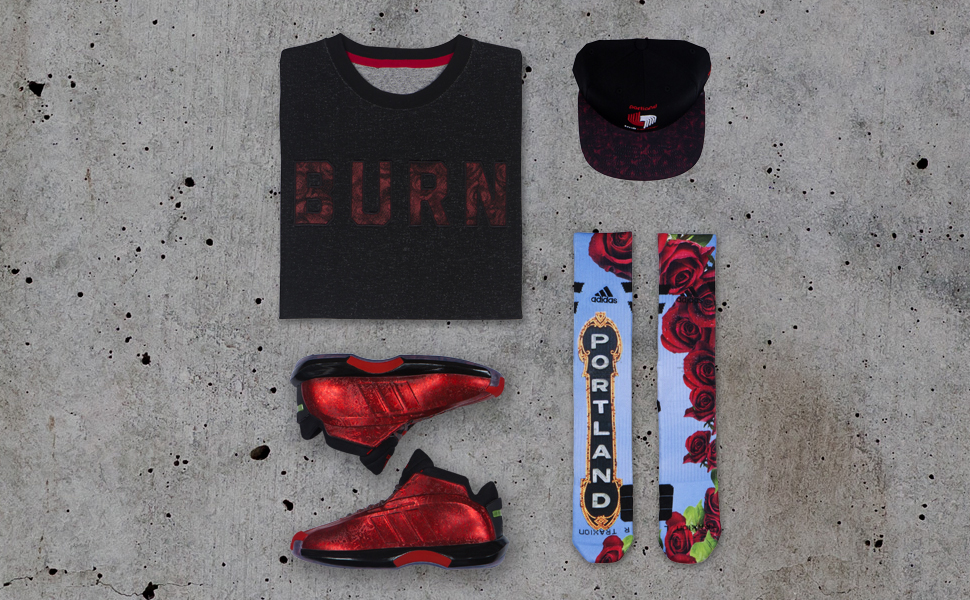 The Blazers play the Pellies tonight at Smoothie King Arena in New Orleans at 5 P.M. on Comcast Sports Net Northwest.
We are going to bring you another helping of Trail Mix of what's up with the Blazers.
All-Star forward LaMarcus Aldridge who suffered a back contusion against the Spurs on Wednesday finally spoke to the media during Friday's shoot around. He's still not walking and on crutches after the nasty fall (click "back contusion" link above).
Casey Holdahl of Blazers.com has a transcript of Aldridge's comments at practice on his progress on walking:
How are you feeling now?

"I'm better than I was. I'm not back to normal, I'm still on crutches. The area was so traumatized that it's just taking time to get everything back active and moving good. But I'm definitely better than I was. I couldn't even sit down my first day, my first night. I couldn't sit like this, so this is improvement."

When walking off court, it looked like you didn't want to put weight on your right leg. Is it affecting your leg?

"Your back affects your leg. I landed on my right side on my back. When you walk, the back on your right side moves, so it was just painful. That's why I'm not back walking yet because I have that contusion on the right side of my back, which makes it painful to walk."

What is the treatment?

"Icing and working on range of motion, mobility, just trying to get everything back active."
Read the rest of Holdahl's post for more Aldridge quotes including his feelings about the play injured him by Spurs big man Aron Baynes.
CSNNW.com has video of Aldridge's media session at today's shootaround here.
Holdahl also had a nice piece on the Blazers trip to St. Jude children's hospital in Memphis.
But the highlight of the trip was undoubtably getting to spend time with some of the patients, many of whom were confined to wheelchairs or were carted around in little red wagons.

"Those kids are truly angels and they have a different spirit to them," said Trail Blazers guard Earl Watson. "You can just feel that energy. The interaction we had is always undefinable, the impact it has on your soul and spirit and mindset."

The team signed autographs and posed for pictures with children being treated for a host illnesses, as well as their families. Many had lost their hair from chemotherapy, others wore braces on their arms or legs. And others donned prosthetics for when treatments or cures didn't come quick enough. But the sad faces one would expect to encounter on a campus where children are literally facing life or death situations were nowhere to be found. Rather, there was an overwhelming sense of courage and hope.

"It just humbles you as a person," said Blazers guard Wesley Matthews. "Not even as professional athletes or basketball players. It just humbles you as a person to see the fight and to know what someone else is going through and to see them still have joy, see them still be happy, to see their parents be positive, to see the staff be uplifted and excited about what's going on there. As a human being, that just makes you feel good."
A lot more good quotes from Matthews, Damian Lillard and Stotts here.
adidas Basketball released photos of a new theme of apparel with their spring themed Portland inspiration for adidas star and Blazers point guard Damian Lillard.
The photo above is the entire package including the socks (my personal favorite), the Crazy 1's with a Rose City inspired colorway (see close-up below), a crewneck sweatshirt produced by Portland-based Bridge and Burn clothing company and a Rose-themed Blazers snapback.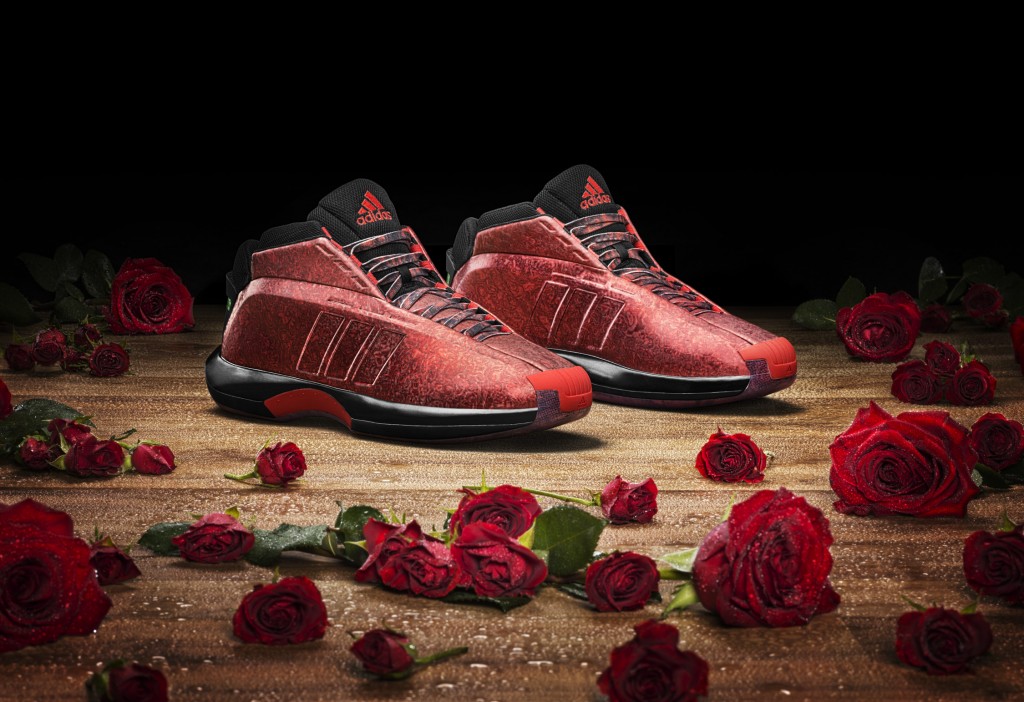 Wizards point guard John Wall (see below) is also getting his own Washington D.C.-inspired Florist Edition package and he will be at Compound Gallery in Portland with Lillard on March 19.
From the adidas release:
Fans can grab both Florist City edition Crazy 1s for $125 along with select collection items on March 19 at Compound Gallery and adidas.com.

Wall and Lillard will be stopping by Compound Gallery (107 NW 5th Ave.) in PortlandMarch 19 from 7- 9pm to sign autographs and celebrate the launch of the collection. Fans that purchase items from the Florist City Collection will gain VIP access to the meet and greet line.
Jason Quick at The Oregonian says that the young players who are stepping up will have their share of mistakes, and Terry Stotts will need them to play through them.
One of the struggles between coach and player in the NBA can be the consistency in playing time for younger players. The young players feel like they are not afforded the same leeway in making mistakes, while coaches in a playoff run are quicker to go back to proven commodities.

It has been an element in the frustrations this season with Robinson, who sometimes doesn't understand why he is kept "on a short leash" as he calls it, while he feels other playiers are allowed to play through mistakes. Stotts says he is cognizant of those types of frustrations with young players, which he says is why "I try not to yank them every time.''

"Sometimes the bench is a good teacher,'' Stotts said. "And sometimes you have to explain things as you move on. I've never been one to yank guys in and out. I think it's disruptive to their rhythm. I know fans and people like to say 'Get him out of the game and teach him a lesson' but I don't think that is always the best case, particularly when you need them to help you on the court.''