The Scouting Report: New Orleans Pelicans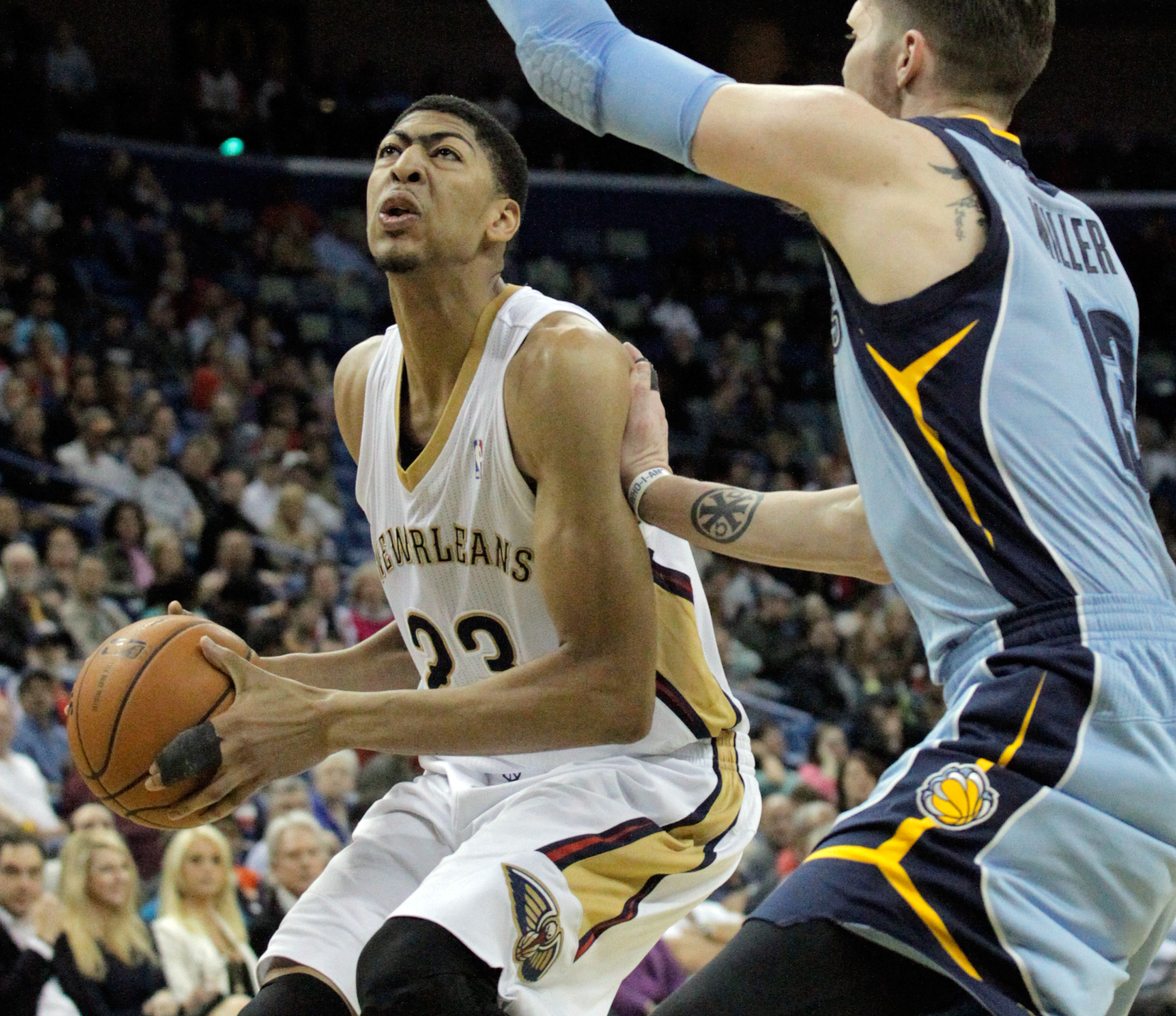 Projected starting line-up: Brian Roberts, Anthony Morrow, Al-Farouq Aminu, Anthony Davis, Alexis Ajinca
Poor Anthony Davis.
The Pelicans tried so hard to be ready to win now. They gave up assets to acquire an All-Star point guard in Jrue Holiday from Philadelphia, followed by trading Robin Lopez to be able to give Tyreke Evans a 44-million dollar contract over four seasons.
They gave up a first round pick in the trade to get Holiday, which is top-five protected. That means that in order to still be able to use the pick in this year's hyped draft, they must be a bottom five team or else the Tank-tastic Philadelphia 76ers will have two picks in the top-ten.
Earlier in the season, nearly each key member of their team suffered an injury. Ryan Anderson missed time at the beginning of the season and Anthony Davis broke his hand. They were rarely ever able to put out their most intriguing line-up of Holiday, Gordon, Evans, Davis and Anderson.
Injuries, the most inconvenient of realities in the NBA, was what caused this season that looked so promising to dive right into the tank.
Ryan Anderson hasn't played since January 7th and the Pelicans lost their best three-point shooter and one of the most unique players in the league. Then last month it was announced that Holiday would miss the rest of the season because of a stress fracture in his tibia.
They've signed a bunch of players away from teams in Europe to try and fill out the roster such as big man Alexis Ajinca and former Blazer Luke Babbitt.
One positive is that Austin Rivers has actually gotten better and may be settling into a role in the league as an off-the-bench scoring force. His most intriguing development has been an ability to get to the foul line when he his on the court as evidenced by his jump in free-throw rate, the percentage of possessions in which he draws a foul.
Their bench is a rotating cast of cast-offs, with their aforementioned pickups and players such as Darius Miller, journeyman big man Greg Stiemsma and they're starting Brian Roberts at point guard.
This Pelicans team is not the one many imagined it would be because of injuries. However, they still have Davis which is a force that the Blazers will certainly have no answer for without Aldridge.
Thomas Robinson did face off against Davis in the 2012 NCAA Championship game, but Davis is a long time removed from that.
In his second season he is already an All-Star, one of the biggest game-changers on both ends. And has already become one of the league's most lethal pick-and-roll big men in the league with his ability to dive to the rim for dunks, hit the midrange jumper and make plays for teammates when the defense collapses.
They are thin, but the way the Blazers are playing as of late and due to the injuries to LaMarcus Aldridge and Mo Williams, anybody could knock them off and send them to their fifth straight loss.